Every woman wants to be beautiful. We maintain a variety of skincare routines to keep our skin youthful. You rush to complete the transformation, which may cost a little bit more than you had anticipated, particularly for any gathering or special occasion. Using the best face kit satisfies the need for flawlessly beautiful skin.
Everyone considers visiting a salon when applying makeup to acquire youthful skin. But what if you can't leave right away? The face kits might play a part in that. You may perform a facial right at home with the aid of a facial kit.
Facial kits aid in skin detoxification, additional oil removal, pore cleaning, and a youthful glow. In India, there are many different brands of facial kits, which may make it difficult for you to choose one. You must purchase a product that is suitable for the skin and appropriate for a particular skin type if you want a clean, acne-free appearance.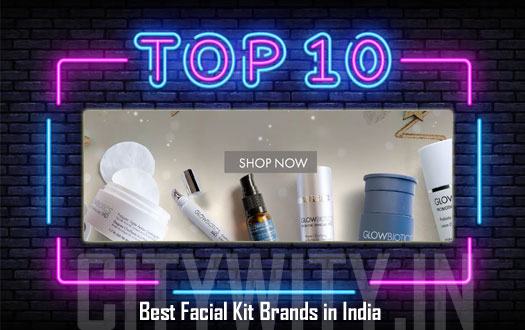 List of Top Facial Kit Brands in India
| | | |
| --- | --- | --- |
| Brand Name | Established Year | Head Office Location |
| Dr. Batra | 1951 | Mumbai |
| VLCC | 1989 | New Delhi |
| Lotus Herbs | 1993 | Delhi |
| Himalaya | 1930 | Karnataka |
| Lakme | 1952 | Mumbai |
| O3+ | 2004 | New Delhi |
| Aroma Magic | 1992 | Delhi |
| Cheryl Cosmetic | 1986 | Mumbai |
| Astaberry | 1979 | Delhi |
| Jovees | 1998 | Delhi |
This article is for those of you who would want to perform your facial regimen in the luxury of your house and at your pleasure rather than traveling to salons or beauty parlors for a facial kit. A selection of the ten Best Facial Kits you can buy in India that is appropriate for all skin types has been researched and assembled. Let's investigate them all!
1. Dr. Batra Pro+ Facial Kit
Only a small number of companies offer dermatologist-formulated products in bottles. And one of those names is Dr. Batra's. The company has created a lot of successful wellness goods today. The company created Dr. Batra's PRO+ Facial Kit using its history in homeopathy. The set is a universal remedy for any and all skin types. There are 5 products listed. Observe this! These 5 goods are each packaged in a 50g jar. This is absurd, isn't it? Utilizing the five-step procedure is rather simple. Vitamin B3 is added to Dr. Batra's facial cleanser, which eliminates impurities as well as remnants of makeup. Walnut Shell powder is used as an enrichment for Dr. Batra's facial scrub. It works well and is a gentle exfoliant. Dead skin cells are gently exfoliated, leaving the skin smooth and young-looking.
2. VLCC Skin Tightening Facial Kit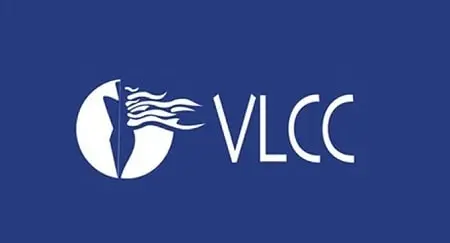 This kit is among the best facial kits you can find in India for a variety of reasons. This package comes with 4 pouches, including one for a face scrub, a face pack, a skin-tightening cream, and a gel for massaging the face. This comes with a cleanser, so you can utilize your preferred face wash before using it. Indian berry extract is present in the scrub. Lime extracts are in the massage gel. The face pack contains geranium extracts, while the tightening cream has wheat as an active ingredient. The face mask is available as a powder. Create a smooth paste by combining it with water. Apply your preferred moisturizer last. Before using this facial kit, make sure to thoroughly read all of the directions.
3. Lotus Herbs Natural Glow Facial Kit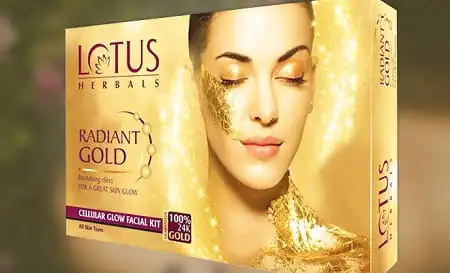 Lotus Herbals is among the companies that come to mind when we discuss herbal cosmetic companies. Even though it is only intended for one use, this face kit is among the best available. Typically, this package comes with a face scrub, a massage cream, an activator, and a face mask. Fruit and platinum extracts are both present in the scrub. Platinum colloidal is added to the activator to help in collagen formation. In actuality, Platinum colloidal is also included in the massage lotion. Overall, if you're searching for a cheap kit that can be used just once, then this was built especially for you.
4. Himalaya Pure Skin – Neem Facial Kit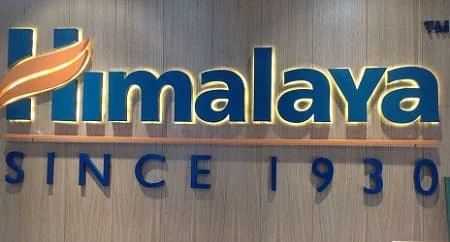 In India, one of the highly reputable brands is Himalaya Herbals. In fact, this brand is adored by many individuals worldwide. Many people, both men, and women have found it to be quite successful since its release a few years ago. This facial kit's components are quite basic. A face wash, scrub for the face, & face mask is included. Neem and turmeric extracts are present in the face cleanser. Apricot and neem extracts are present in the scrub. Additionally, a combination of turmeric, neem, and other inert components make up the face mask. Here is a list of outcomes that users of this facial kit have reported. The quantity offered for this pricing is really fantastic. This is one of the top face kits now offered in India due to the selection of active ingredients.
5. Lakme Absolute Facial Kit – Perfect Radiance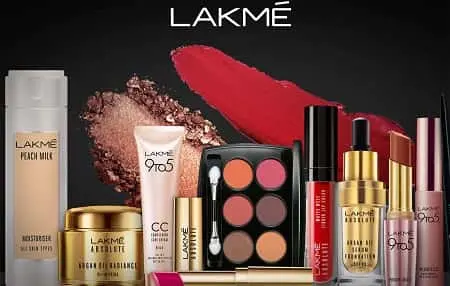 One of India's oldest and most reputable brands is Lakme. This facial kit can be one of many incredible skincare items that Lakme has developed over the years. As you'll see, the kit has fair pricing, which is what most people desire. The kit includes a facial cleanser, a scrub, a mask, a cream with SPF, and a massaging gel creme. Ingredients like Allantoin, Niacinamide, and Vitamin E are present in these components. Well! All of these elements are required if we are talking about the perfect facial kit. You'll be pleased to discover the massage cream in addition to it. This facial package is unquestionably the kind that will brighten your gloomy morning. This facial kit can be used by both men and women.
6. O3+ Facial Kit – Sea White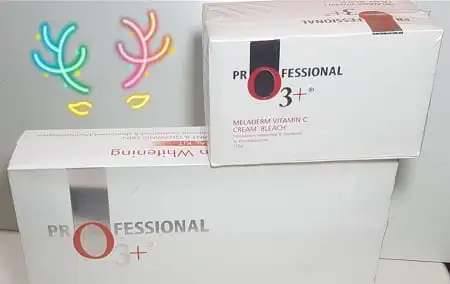 Well! One of the most well-liked brands in salons is O3+. Despite being an expensive brand, consumers adore it. The best facial kits on the market, in particular, are o3+ kits. You can achieve an incredible outcome with just one application. A gel face cleanser, a scrub for the face, a massage lotion, as well as a peel-off mask are all included in this facial kit. The ingredients include seaweed extracts. It works well for pigmented skin and is a terrific partner for oily or normal skin. With this facial kit, your skin will appear radiant and refreshed. Additionally, this kit will aid in reducing your skin's pores and hydrating it.
7. Bridal Glow Aroma Magic Facial Kit
Every bride hopes to appear stunning on her wedding day. I think that in order to have beautiful skin on your nuptials, you have to prep your skin in advance if you're a bride-to-be. The best method to achieve this is to do home facial treatments twice a month. Although there are numerous bridal kits available in India, this one by Aroma Magic is among the best. It is both efficient and somewhat cost-effective. A face cleanser, a skin serum, an exfoliating gel, a nourishing cream, a face pack, and a moisturizing gel are all included in the facial kit. Six tiny boxes containing all of these parts make this kit extremely user-friendly. All skin types can benefit from using it, including those with sensitive skin. After applying it, your skin will feel supple, radiant, and smooth.
8. Oxyblast: 1 Pack Facial Kit by Cheryl Cosmetics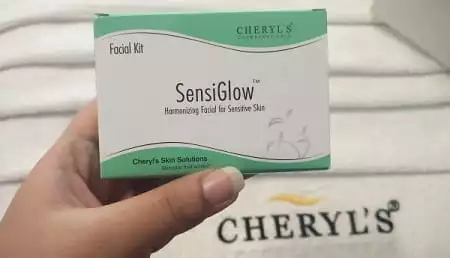 This 7-step, one-time-use facial kit replaces the skin's depleted oxygen supply and accumulates nourishment in the epidermis to keep the skin healthy and tight. This facial effectively brightens the skin by delivering oxygen deep within the skin, increasing its luminosity and brightness. Our skin loses oxygen over time, thus this kit even has amazing anti-aging properties because it replenishes the oxygen, giving the skin a more radiant appearance. This at-home facial provides oxygen deep within the skin, increasing luminosity, enhancing radiance, and providing an efficient skin brightening therapy. Our skin loses oxygen over time, thus this kit already has amazing anti-aging properties because it replenishes the oxygen, giving the skin a more radiant appearance.
9. Astaberry Kesar Cosmetic Set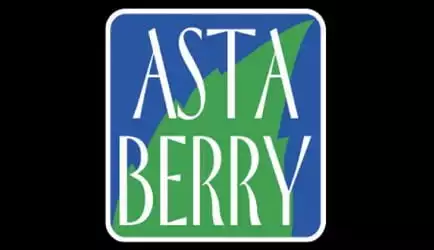 This face package from the company Astaberry is excellent for enhancing skin tone. Kesar stimulates the lymphatic system in your skin, ridding it of pollutants and providing a beautiful, healthy glow. In Ayurveda, Kesar has a long history of use as a blood purifier. Since Kesar is known as a potent antioxidant as well, your problem with dark circles and acne will be appropriately addressed. Kesar scrub, Kesar cream, Kesar cleanser, Kesar Massage gel, and Kesar toner are all included in the kit. Regular usage of this facial package will not only make your skin seem better, but it will also remove any roughness you may have and leave you with baby-soft skin.
10. Jovees Fruit Facial Kit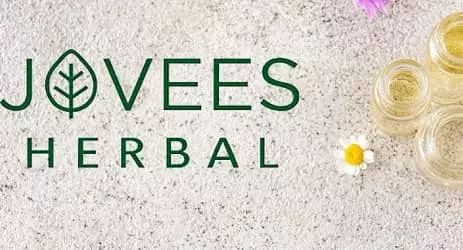 The Jovees Fruit Kit includes goods like Citrus and Blackberry Cleanser, Papaya and Pineapple Massage Cream, Honey and Almond Facial Scrub, Witch Hazel and Basil Skin Toner, and more. Witch hazel and tea tree face lotion, apple-avocado fruit face pack. Your skin would be able to breathe freely after using this since your pores would be unclogged, and the fruity vitamins would provide your skin with enough hydration, nourishment, and suppleness to give it a youthful glow.
Conclusion
It may not always be feasible to book a salon appointment for a revitalizing facial due to our hectic lives. However, due to our hectic schedules, our skin shouldn't suffer any harm or neglect. Additionally, if you buy the best facial kits at a great price, performing facials at home might be economical. We strongly advise you to pick a kit from this list of the top 10 facial kits offered in India, even though we don't advise building your natural face kit for beautiful skin to save time and prevent mixing materials that might not probably suit your skin type.