Suits are the versatile dress code for men and can be worn on occasions like weddings, office parties, college farewells, etc. Filling the wardrobe with multiple suit colors and styles can not only give you a plethora of options but also tailors yourself as per the requirement. A suit helps to stand out from the crowd and instantly helps a man to look more confident and stylish, as well as a masculine impression.
In the olden days, suits were worn only by rich people, but these days you don't have to wait for the suits to be ready. The men's suits have evolved like all trends to remain classy and fashionable. Wearing suits on your special occasion or other events enhances your personality and makes a great impression on others. Depending on the style and fabric, these suits can be made up in different ways. However, different fabrics are being used to design suits, including terylene and rayon, cotton, polyester, wool blends, linen, etc.
Suits represent your personality and indicate how good your dressing sense will be and stand out from others in style. A suit is designed of a measured fabric to fit solely, but it also refers to complete customization from the choice of lining, buttons, fabric, color, print, etc. But, the question is which brand suits are best for you!
Well, there is a wide range of brands available in the market offering a variety of styles and fabrics of suits. To make your selection easier, we have shortlisted some of the best men's suits brand. Let's have a look:
List of best suit brands in India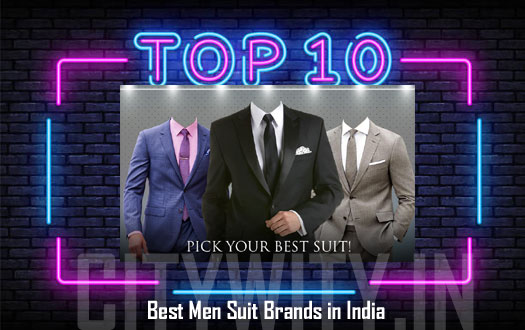 | | | | |
| --- | --- | --- | --- |
|  Brand Name |  Establishment Year |  CEO |  Head Office |
| Reid & Taylor |  1998 |  S. Kumars |  Karnataka |
| Blackberry's |  1991 |  – |  New Delhi |
| Raymond |  1925 | Gautam Singhania |  Mumbai |
| Allen Solly |  1744 |  Anil S Kumar |  Bangalore |
| Louis Philippe |  1989 |  Vipul Batra |  Bangalore |
| Wills Lifestyle |  1999 |  Vikas Gupta | Haryana |
| Zodiac |  1954 |  SY Noorani |  Mumbai |
| Siyaram |  1978 |  Kuldeep meware |  Mumbai |
| Arrow |  1993 |  Suman Saha |  Ahmadabad |
| Van Heusen |  1881 |  Stefan Larsson |  Bangalore |
Suits prefer wearing by men on many occasions as they help you to look stylish, dashing, and classy. A branded suit will not lose its shine and texture for many years. While choosing a suit for your special event or occasion, check out this brand.
1. Reid & Taylor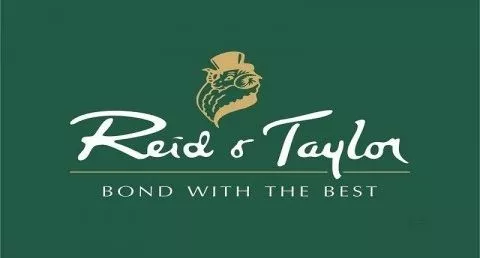 Reid & Taylor has a long history and has been leading the market for years. It operates its business from its birthplace, the Scottish Borders. The company offers a plethora of suits that satisfy your sartorial bliss. Mr. S. Kumar has acquired the right to supply and market the company in India since 1998.
Reid & Taylor owns a range of luxury and designer suits, making it one of the top-suited brands in India for men currently. The brand manufactures both classic and contemporary formal wear such as trousers, shirts, and many others. This brand is designed to meet the modern man's need for formal collections for all occasions and is high in quality. They have a vast collection of formal wear, from suits to shirts under different price ranges.
2. Blackberry's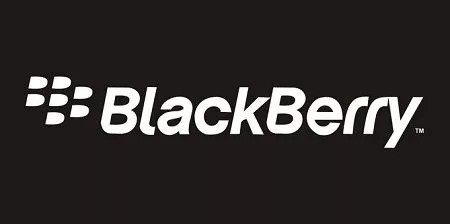 Established in the year 1991, Blackberry has developed to become of the prominent clothing brands for men in the world, especially in India. The brand offers you a wide variety of shirts, suits, accessories, and trousers for all events and occasions. Whether you're looking for a store nearby or shopping online, the brand has something unique for every man.
Apart from having a vast collection of styles to choose from, they also cater to the need of clients with varied budgets. For instance, if you are looking for casual wear or some funky wear for the weekend with your family or friends, they have a huge collection of casual shirts that look classy without looking too loud.
If you want a professional suit that's comfortable enough to wear all day long, you can choose from Blackberry's brand of trousers and formal shirts. They have the value for money style and the most innovative suits for you. Best of all, it has numerous retail shops in the market and exclusive stores in India.
3. Raymond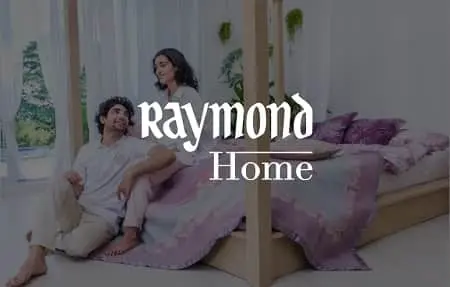 Raymond is one of the reputed and renowned suit brands in India and is renowned for its quality and best customer service. Raymond's vast collections of suits are generally perfect for formal occasions and casual purposes. The unbeatable fabric and classy styling of these suits give a sense of sophistication and make them last for a long time. The best part is that Raymond has a wide array of collections, which includes a wide variety of suits. Some of the best suit collections include slim fit, two-piece, three-piece, and regular fit.
4. Allen Solly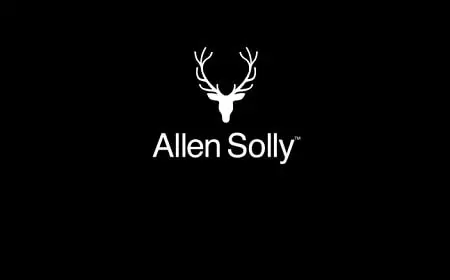 Allen Solly is the fastest evolving and the largest brand in apparel in India, having a vast collection of men's wear. Established in the year 1744, the exclusive suit range of Allen Solly is available in different types like paper rolls, shawls, notch, lapels, and many more. The company also carries an excellent trendy look in almost every formal wear.
This is another household name in the Indian fashion scene for men. They have proved to be a prime choice for Indian men when it comes to formal trousers, shirts, and readymade suits. What sets it apart from others is its affordable range of suits, which are ideal for any occasion and regular office use.
5. Louis Philippe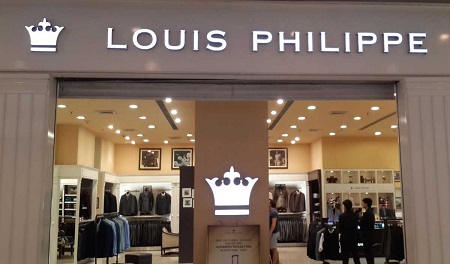 Louis Philippe is an international brand that was established in 1989. It has more than 1000 stores in different parts of India. It is a division of Aditya Birla Fashion and Retail Limited and an important part of Madura Fashion and Lifestyle. LP offers a wide variety of casual and formal wear for men and has a range of apparel that offers menswear garments like semi-formals, formals, customized clothing, and men's accessories. Due to its luxury blazers, it is famous among Indian men. They provide you with an array of accessories such as men's watches, shoes, and belts.
6. Wills lifestyle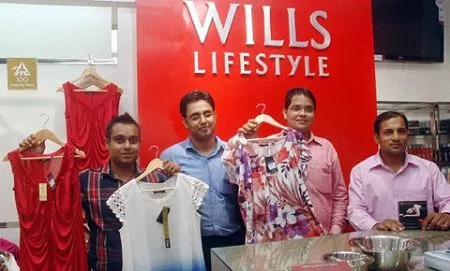 Managed by Rahul Khanna, Rohit Gandhi, and Monisha Jaising, Wills Lifestyle is a leading brand. ITC sells this brand and John Players brand products in the Indian market. It was developing as a superbrand in the field of apparel. Fact: It was awarded by Economic Times in 2012. Being one of the premium wardrobe brands for both men and women, more and more Indian customers rely on it. It comes with a huge range of designer wear.
7. Zodiac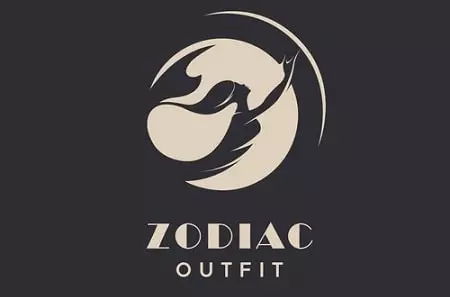 Zodiac is an international brand of the Aditya Birla Group and is one of the sought-after brands for menswear. The company is renowned for its Mark Poly-Wool Mix, which has been instrumental in the steady growth of Zodiac over the past 45 years.
The brand provides polyester and wool suits, casual clothing, party wear, grooming products, and men's accessories. The clothing section contains ZX2 evening wear and ZX2 active wear. Besides jackets and suits, it also supplies leisure clothing such as polo shirts and sweaters. Their winter collection is crafted of a cotton blend that is both durable and light. They also sell waistcoats in a wide variety of colors to help enhance your style and look.
8. Siyaram
India's pure domestic menswear brand is Siyaram, founded in 1978 by Mr. Ashok Poddar. It is the flagship brand of Siyaram Silk Mills Limited. The brand has a plethora of formal and casual wear for men including shirts, suits, trousers, and accessories like cufflinks, ties, belts, etc. It is famous among Indian men due to its premium quality and high-grade material which makes it a must-have.
Siyaram aims to offer premium-class clothing to fashion trendsetters. It is manufacturing about 50 million meters of cloth annually. They are also offering a huge collection of men's suits, which are more fashionable and affordable.
9. Arrow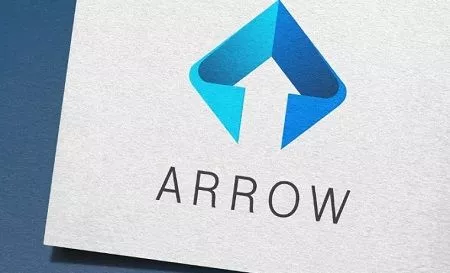 Arrow is an American brand that was founded in 1963 in New York. Arrow is renowned for its world-class men's suits, which are made using the finest techniques and fabrics. It later became a subsidiary of PVH, the brand behind big-name brands such as Calvin Klein and Tommy Hilfiger. In recent times, Arrow has thousands of stores across the country and suits collections all over the country.
The brand is also preferred for its traditional American design. It is one of the leading suit brands in India that cater to the suit needs of numerous young people. The company has a wide array of women's, men's, and kids' clothes.
10. Van Heusen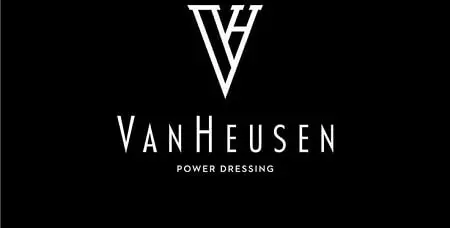 Van Heusen is a reputed brand of Madura Fashion and Lifestyle and is one of the largest branded apparel companies in India. It is quite famous because of its premium shirts that have a presence in over 40 countries.
Van Heusen is another big competitor in the Indian market, and their suits are an ideal choice for any occasion, from wedding to business. They recently launched the seven-in-one suit that can be worn in different styles.
Men Suit Brands Related FAQs
Q1. On what occasions can I wear a men suit?
Answer: A suit is required attire at any formal event, dinner or a party. Suits are the standard attire for all these events. You can also wear it on a dinner date to surprise your love.
Q2. What is an ideal men suit length?
Answer: Your suit should cover your butt and crotch by about 80 percent. A suit's hemline should hit somewhere between your thumb's first and second knuckles. Since casual sport coats are often shorter, this guideline can be bent to some extent when being worn.
Q3. What are the different types of men suit?
Answer: 2-piece, 3-piece, and tuxedo are available in the market.
Q4. Can my suit shrink?
Answer: Dry cleaning is gentle and effective on natural and delicate textiles, but washing them in water can cause them to distort, shrink, and even lose their color and shape.
Q5. How often should I get my suit dry cleaned?
Answer: Suits should be dry cleaned every thr3ee to 6 months, or after three- four wears. If you don't wear it very often once a year is probably fine. Avoid having your suit dry cleaned too often, since this can weaken the fabric.
Q6. Is it fine to iron a men suit?
Answer: Suits are often constructed of delicate fabrics that can be ruined if you iron them directly. A pressing cloth placed between the suit & the iron will prevent this from happening. You may use a linen handkerchief for this too.
Q7. Why men suits are highly priced?
Answer: The quality of the end result is profoundly affected by the tailor's expertise and methods. Suits fashioned by hand are expensive, and in order to reduce costs, mass-produced clothing often lacks crucial structural elements.
Q8. What is an average starting price of a men suit?
Answer: One can find a good men suit starting from INR 3000-4000.
Conclusion
If you prefer to wear suits for casual or business meetings, do not miss to check out the list of these brands.