The importance of eating a healthy breakfast cannot be overstated. If you're constantly on the run, oats are among the best breakfast options because they're portable and healthy. They're delicious, simple to prepare, readily available, low-cost, and a superb resource for both protein and fiber.
Oats are endlessly adaptable and incredibly healthful; you may sprinkle them with seeds and nuts, add cold yoghurt or slice some berries, or use any fresh fruit you like.
However, the variety of oats brands offered on the market is a significant challenge that most people must overcome.
It's practically impossible to tell the difference between the worst and the best brands of oats because some of them aren't healthy and others are loaded with artificial flavours.
The following are the best oats brands available today, all of which are nutritious, high in protein and fibre, and ideal for satisfying hunger at breakfast or any time of day.
List of Top Oats Brand in India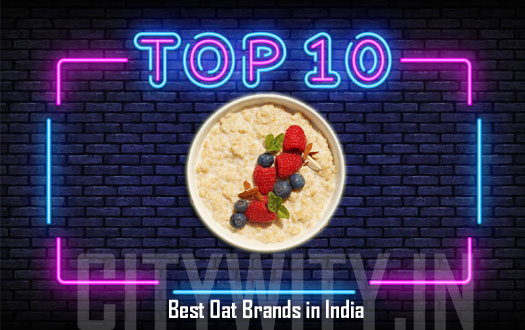 | | | | |
| --- | --- | --- | --- |
| Brand | Established year | Founded by | Price (1kg) |
| Nourish Organics Oats | 2008 | Seema Jindal Jajodia | 360 Rs |
| True elements Oats | 2017 | Puru Gupta | 480 Rs |
| Zerobeli oats | 2015 | NA | 280 Rs |
| Steel cut oats by true elements | 2017 | Puru Gupta | 400 Rs |
| Saffola Oats | 2010 | Harsh Mariwala | 148 Rs |
| Quaker oats | 1877 | Henry Parsons Crowell | 200 Rs |
| Patanjali oats | 2006 | Baba Ramdev | 176 Rs |
| Kellog's oats | 1906 | Will Keith Kellog | 307 Rs |
| Bagrry's oats | 1993 | Shyam Bagri | 175 Rs |
| Eco valley oats | 1956 | Shri S. P. Malhotra | 500 Rs |
1. Nourish Organics Oats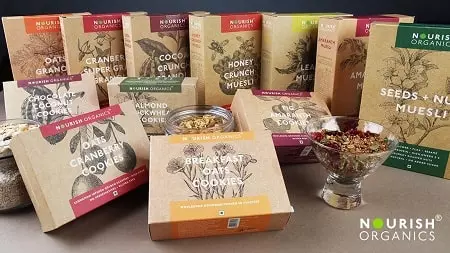 Try some of the Oats Granola to get your day off to a great start. Breakfast options don't get much better than this one for health-conscious eaters. Wholesome and nourishing, the rich ingredients in Nourish Organics' Oats Granola make it a delicious and nutritious snack.
For those who prefer their oats on the sweet side, this product features organic brown sugar and honey in addition to the traditional spices of cinnamon and vanilla. These oats go great with milk or thick yoghurt and a sprinkle of nuts and seeds on top.
2. True elements Oats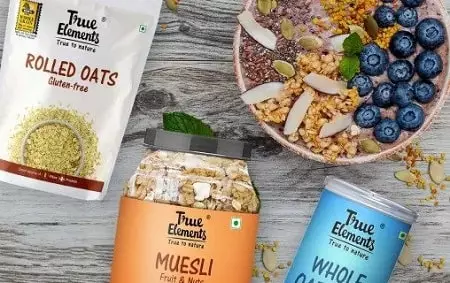 True Elements, which launched in 2017, is an honest to goodness Food Company. It sells nutritious breakfast cereals, meal mixes, and power meals made with all-natural and organic ingredients. This brand encompasses a vast catalogue of goods available at competitive pricing. The company employs a large number of different internet systems to conduct its business, with its headquarters located in Pune.
True Elements Oats are beneficial because of the high fibre content. Have one first thing in the morning for the healthiest start to your day. Magnesium and other minerals are abundant in these oats.
True Elements Oats filled with proteins offer you an energy burst to sustain all day long. These rolled oats are a great option for those who get excited over a bowl of oats.
3. Zerobeli oats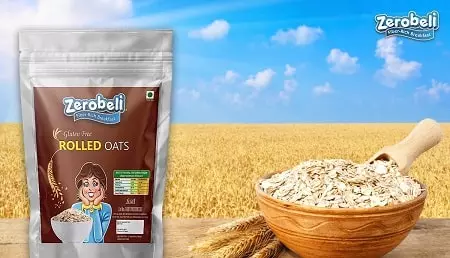 Wake up with a smile by eating some Zerobeli Oats. The health advantages of these oats remain the same whether you prepare them in water or milk. Zerobeli Oats are a nutritious way to begin the day thanks to their high fiber and protein content.
Add some of your favorite fruits and nuts to these oats for a delicious snack. Zerobeli Oats are a scrumptious option for getting more protein and fiber into your diet. Just add some toppings and you've got yourself a hearty breakfast.
4. Steel cut oats by true elements
For nonstop energy, try a serving of Steel-cut Oats in the morning. These oats are high quality, and they don't contain gluten or many calories. Steel-cut oats from True Elements are rich in both vitamin B and iron, making them an effective weapon against anemia.
Because it contains both soluble and insoluble fiber, this superfood will help you feel full for longer. These oats help keep stress at bay and reduce the risk of cardiovascular disease. These oats are great for baking and adding to smoothies.
5. Saffola oats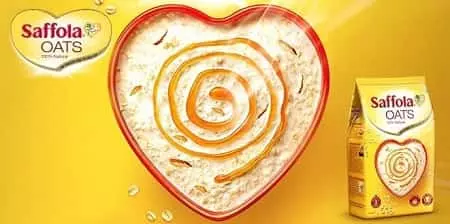 Saffola has a huge following of satisfied customers due of its excellent variety of high-quality healthy oils in India. This corporation was founded in 1960, but in 1990 its name was changed to Marico, thanks to Harsh Mariwala.
Products like honey, noodle, soy chunks, virgin oils, and a variety of nut and seed butters are produced. The Mumbai headquarters manages the company's nationwide activities efficiently.
Whole grains and spicy spices are both found in abundance in saffron oats. These wholesome and tasty oats can be ready in a flash. These help you feel fuller for longer, which can lead to less calories consumed.
In addition to the classic plain oats, you may choose from a wide range of Saffola oat tastes including Masala oats or Saffola Fruit and Nut oats. Saffola oats are indeed a delicious and nutritious option because they are made with only the finest ingredients.
6. Quaker oats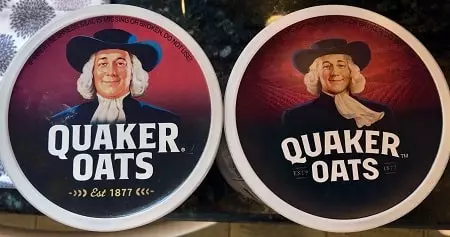 Quaker is a globally recognised brand of oats, revered for its superior quality and flavour. Founded in 1877 by Chicago native Henry Parsons Crowell, this company is still going strong today. Since its acquisition by Pepsico in 2001, the company's fortunes have skyrocketed.
Looking for a quick and easy breakfast to grab before work? As an option, Quaker oats are both practical and nutritious. Quaker oats, which have FDA approval, are known to lower cholesterol levels and the heart disease risk.
They use only the finest ingredients in their standard oats, making them ideal for hearty morning meals. Because of their high fiber content, they help you feel full for longer and get rid of the need for sugary or starchy foods.
Soluble fiber is abundant in the Quaker oats you enjoy every morning. These oats can be used in a variety of tasty oat-based dishes. Make a nutritious snack out of oats by adding your choice of toppings.
7. Patanjali oats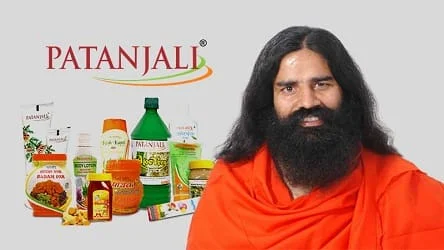 Patanjali was founded in India by Yoga Master and philanthropist Baba Ramdev. The company's loyal following in India stems from its reputation for manufacturing high-quality all-natural and ayurvedic goods. With its headquarters in Haridwar, the company has quickly emerged as the most popular food brands in the area. If you're attempting to reduce weight or lower your cholesterol, oats are a fantastic choice for breakfast.
Patanjali Oats are wholesome, delicious, and come in a variety of tastes. The rich levels of iron, carbs, fibre, and protein in them make them a great option for breakfast.
These oats are high in anti-inflammatory and antioxidant qualities because they are made from 100% whole grains and undergo minimum processing. Patanjali oats can be enjoyed hot with milk, juice, dried and fresh fruits, and are quick and simple to prepare.
8. Kellog's oats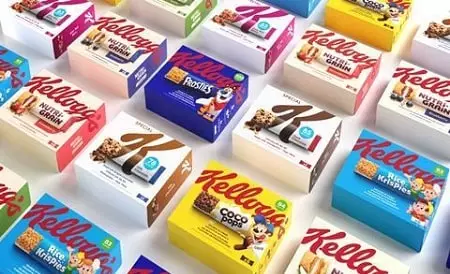 Include Kellogg's oats in your daily diet to get the recommended amount of healthful grains. The soluble fiber content of this magic cereal is higher than average. There is no cholesterol in these oats, yet they are packed with protein.
Kellogg's oats, whether prepared with milk or water, can be used in a wide variety of delicious dishes. You can choose from a variety of pack sizes and flavors to get the perfect one for you.
Company's primary line of business is the retail sale of olives, apple cider vinegar, olive oils, healthy juices, oats and pasta. Under this label, you can get a wide selection of exotic flavors that are both delicious and reasonably priced.
9. Bagrry's oats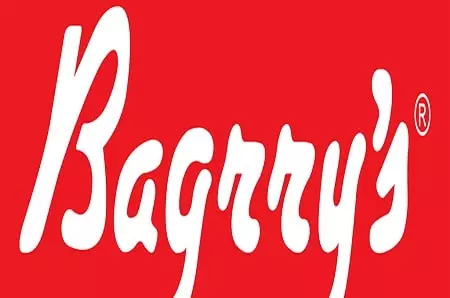 Bagrry's is the largest foreign-owned consumer-goods manufacturer in India. It was established by Shyam Bagri in 1986 as well as its headquarters are located in Delhi, India. The company has earned a reputation for making high-quality breakfast foods that help you maintain an active lifestyle and eat healthily.
Bagrry's White Oats have been treated in a novel way to ensure a premium eating experience. These 100% whole grain oats are loaded with heart-healthy minerals. Enjoy the nutritional benefits of oats without sacrificing the deliciousness of this fantastic food.
If you're looking for a healthy snack, try one of Bagrry's White Oats delicious flavours. These oats are versatile enough to be used as a meal component in any dish. Only the highest quality Bagrry's oats have been shown to have a positive effect on cholesterol levels and weight.
10. Eco valley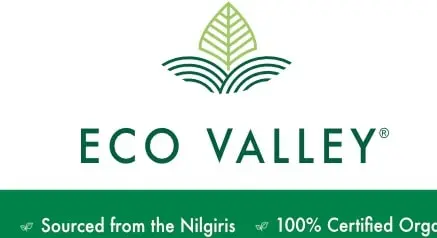 A nutritious and filling morning meal can be found in a bowl of Eco Valley White Oats. These oats are beneficial to health in many ways due to their high fiber and protein content. These oats are versatile, so you can eat them however suits your dietary requirements and personal preferences.
Eco Valley White Oats are a heart-healthy cereal that takes just a few minutes to prepare. No worries for those on a diet these oats won't make you gain weight. Eco Valley Oats are low in calories, contain no sugar, and can help you maintain a healthy weight.
Conclusion
Your body's nutritional requirements can be met by eating oats, and your blood sugar won't rise because of it. Oats are fantastic natural superfoods. You can have Kellogg's Oats or Quaker Oats on a daily basis in sufficient quantities even if you are attempting to control your weight without increasing the amount of sugar you consume.
Oats can be found in India in a wide variety of forms, including steel-cut, wholewheat, Scottish, rolled, & instant varieties, among others. Each variety is important in its own right and is excellent for one's health.
People who have hectic schedules but yet want to consume nutritious foods will find that instant oats are an excellent option. We have provided you with a variety of choices so that you may make an informed decision that takes into account your preferences, financial constraints, and the level of quality that you require.