If you are a fitness enthusiast, then you may already know the nutrition consumption to stay fit and be in a good shape. A natural diet is all good, but if you want to gain a little muscle mass, then you'd have to focus on a high-protein diet because, in reality, our body is made up of protein. And for sure there are vegetarian as well as non-veg food items that contain a higher amount of protein content. However, that would definitely be a challenge for your digestive system, but thankfully there is a better alternative. We are talking about whey protein, which is pretty easy to consume. Along with consuming whey, you can carry on with your natural diet, and you'd still gain muscle mass, that is what makes whey protein a great option.
When you search it up, you'd find out that there are mainly three types of whey protein: Whey protein concentrate, isolate, and hydrolysate. Based on the protein content, you can buy whichever whey protein you like. Whey protein Isolate and Hydrolysate are the most popular ones in India. However, you should give some thoughts on which type of whey protein should consume on a regular basis.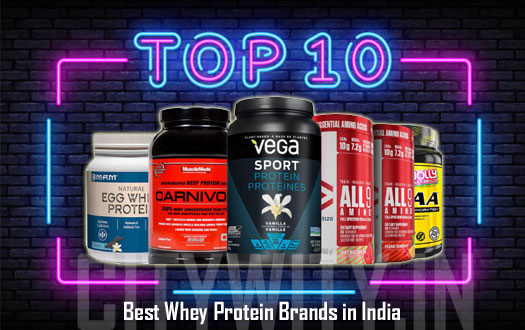 However, when you head over to the market or online marketplaces to buy whey protein, you'd find yourself a little confused by the countless options or brands available. And it might be a little overwhelming when selecting one specific brand's whey protein because there are differences in pricing, flavor availability, protein concentration, and whatnot. In our opinion, when you are buying something like whey protein, you shall not pick the cheapest option. Instead, try to find the best value-for-money product with the best quality possible because, in the end, it is something you'd be consuming to stay fit. That's why we are here with a detailed list of the top 10 best whey protein brands in India.
List Of Top Whey Protein Brands In India
| | | |
| --- | --- | --- |
| Brand Name | Established Year | Head Office |
| Optimum Nutrition | 1986 | Mumbai |
| MuscleBlaze | 2012 | Gurugram |
| BigMuscles Nutrition | 2009 | Delhi |
| Myprotein | 2004 | Noida |
| AS-IT-IS Nutrition | 2018 | Bangalore |
| Abbzorb Nutrition | 2019 | Delhi |
| Dymatize | 1994 | Mumbai |
| Herbalife | 1980 | Bangalore |
| IN2 Nutrition | 2017 | Mumbai |
| BPI Sports | 2009 | Mumbai |
1. Optimum Nutrition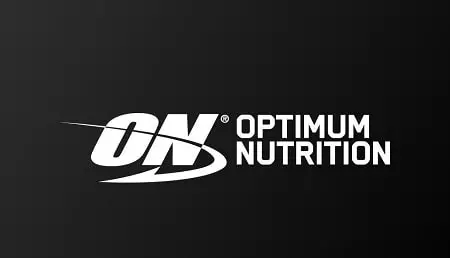 The blend of all three types of whey is the most popular product when it comes to buying whey protein in India. And the Optimum Nutrition Gold Standard whey blend is one of the highest-rated whey blends on online marketplaces like Amazon and Flipkart. When it comes to whey protein, Optimum Nutrition is for sure the oldest established brand in this domain. That is the prime reason why many fitness enthusiasts prefer this brand over other generic sports supplement brands. Along with offering the best quality whey, Optimum Nutrition also has a variety of flavor options as well. Not just that, the pricing of their whey packs is pretty affordable, and that is why most of the Optimum Nutrition products dominate online marketplaces.
2. MuscleBlaze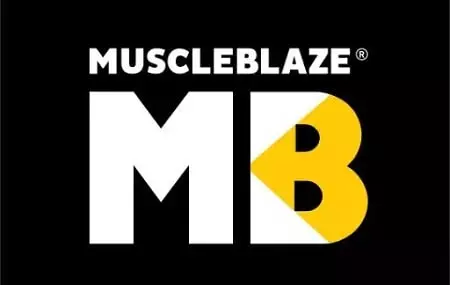 Compared to the previous brand, MuscleBlaze started in 2012, but it still provides incredible competition to almost all the brands in this niche. One thing people always worry about when buying bodybuilding & sports supplements is whether it would be safe for their health or not. That's why we want to let you know that almost all MuscleBlaze products are Labdoor USA Certified, which means you won't see any adverse side effects on your body. MuscleBlaze specifically targets people who want muscle or mass gain. And the whey protein offered by MuscleBlaze is for sure the best one in the Indian market for weight gain. Along with that, you also get a number of flavor options as well.
3. BigMuscles Nutrition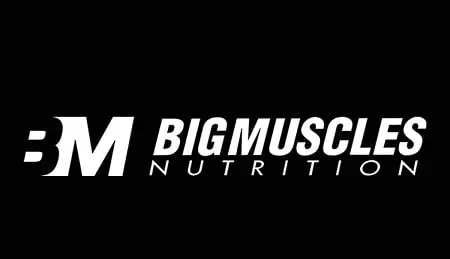 The Premium Gold Whey offered by BigMuscles Nutrition has a little complex formula compared to other generic whey protein and supplement brands. This specific formula is actually sourced from the USA, and it is heavily tested in labs. And it is also a health-certified whey protein, which means there are no side effects to consuming BigMuscles Nutrition whey protein, even in the long run. On Amazon, BigMuscles Nutrition Premium Gold Whey pack of 1kg is the best-selling whey protein of all time. This specific whey pack has got impressive ratings from buyers, and you can check out the reviews, which will help you decide whether you should buy it or not. In our opinion, if you have tried other brands' whey protein already, then you should at least give it a shot.
4. Myprotein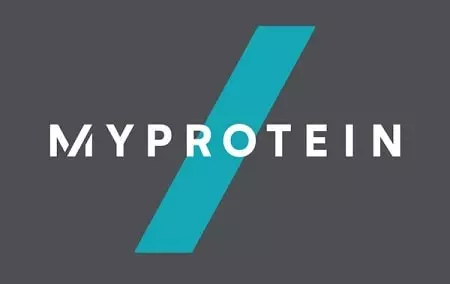 Before moving forward, we want to clarify one thing: Myprotein is one of the top brands in India when it comes to buying whey.  The whey offered by Myprotein may not suit you at first, but over time you'll get used to it. And that is primarily because the formula offered by this brand is focused on the nutrition thing, not just making it taste better. You may have seen that many people have rated Myprotein way one or two stars on Amazon or Flipkart, and if you were to read their reviews, you'd find out that they are mainly criticizing the taste of the end product. But in reality, whey offered by Myprotein is one of the most nutritious and healthy options out there but isn't the cheapest.
5. AS-IT-IS Nutrition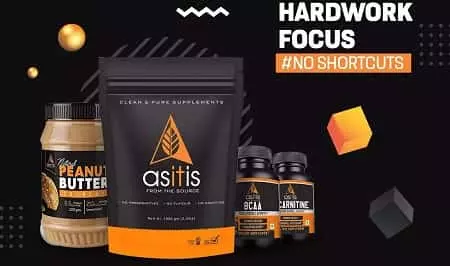 AS-IT-IS Nutrition is a big name in India when it comes to various types of sports supplements. If we were to make a list of the top sports supplement brands, then AS-IT-IS Nutrition would be at the top spot of that list. The main thing this brand is known for is the authenticity and quality of the end product. All the products offered by this brand are thoroughly tested in the labs and are medically certified to consume on a regular basis, that's why they don't have any side effects. However unsweetened products like whey, isolates, and peanut butter may seem very raw, and heavy, but they are for sure the best products offered by this brand.
6. Abbzorb Nutrition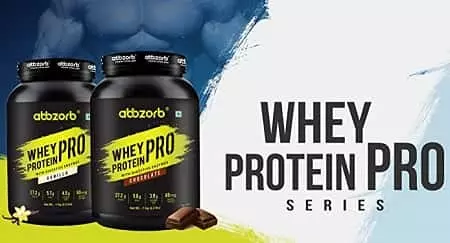 Compared to any other brand on this list of top whey protein brands in India, Abbzorb Nutrition is one of the most recently established ones. However, it established itself quite well and fast in India because the overall quality of the end product is far superior to other generic whey protein brands. Many celebrities also use Abbzorb Nutrition products, and that is what made it a quite popular brand in India. Compared to other brands, the Abbzorb Nutrition Whey of 1kg would cost you slightly higher, but it won't be a big difference because by spending a few hundred rupees extra, you'll get the premium quality whey protein.
7. Dymatize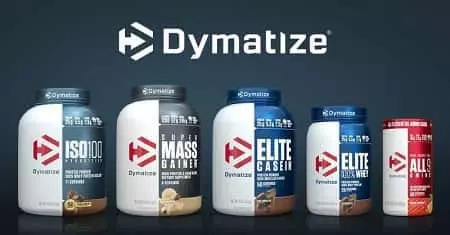 The brand Dymatize is focused more on plant-based protein rather than the basic formula of whey protein. And if you were to compare Dymatize's whey to other brands' whey packs, you'd find out that the Dymatize one has a complete amino acid profile. Because Dymatize whey is a completely plant-based protein formula, therefore it is lactose, as well as gluten-free. This is the reason, Dymatize whey is much easier and faster to consume for our body. Therefore it is considered a performance-driven whey formula that provides an instant boost of energy. Even if you want to gain muscle mass, then Dymatize's whey protein would be a great choice to consider.
8. Herbalife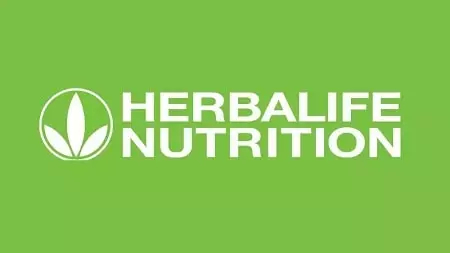 Herbalife protein supplements aren't the cheapest in the Indian market, but the formula offered by the brand is considered to be one of the best by the experts. Herbalife Nutrition 24 Rebuild Strength Chocolate Powder is the most popular one by this brand, which is a mix of milk protein, whey protein isolate, L-glutamine, and BCAAs powder. If you haven't tried this whey protein formula before, then you may have some problems with digestion. Since it is pretty raw and targeted towards weight gain, that's why it feels that way. However, once you start consuming it on a regular basis, you'll automatically get used to it.
9. IN2 Nutrition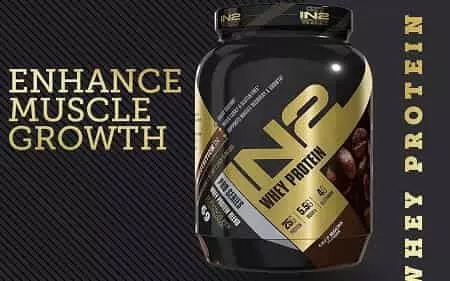 IN2 Nutrition is another recently established brand, and it has just hit five years in the business.  The founders of this brand had a pretty good idea of what the customer base in India actually wants. And that is why IN2 Nutrition's whey formula became a success in India relatively fast. The IN2 100% Isolate 1.5 Kg pack is the most popular on online marketplaces like Amazon and Flipkart, however, people also buy the small 500-gram packs as well.
10. BPI Sports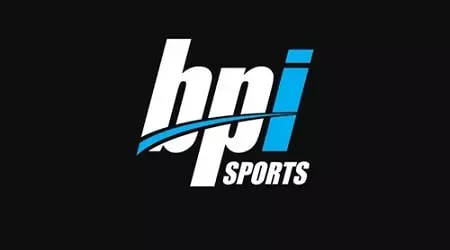 Last but not least is the BPI Sports brand which is another nutrition supplement seller in India. If you have asked your gym trainer for the recommendation of BCAA, then he/she would definitely recommend one brand over and over again, which would be BPI sports. Not just the BPI BCAAs packs, but the whey protein formula offered by this brand are as popular as the other products. Not just that you get a variety of flavors with the BPI Sports' whey formula which is another plus here.
Conclusion
That'll do it. You have your hands on one of the detailed lists of the top 10 best whey protein brands in India. Now it shouldn't be too hard for you to select the perfect whey protein brands as per your flavor preference, protein content preference, and budget.