The 2023 Cricket World Cup is all set to start on October 5, providing cricket enthusiasts an excellent opportunity to enjoy the game and earn money by engaging in ODI World Cup betting.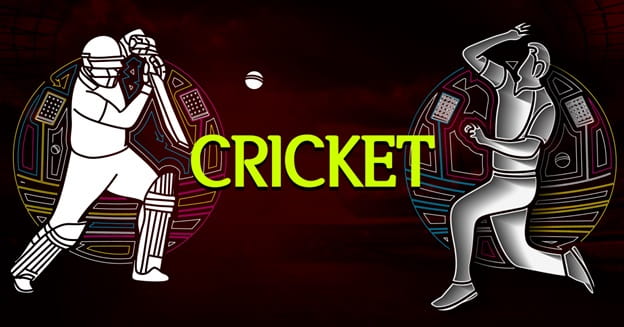 How to Place ODI 2023 Cricket World Cup Bets
If you are new to online cricket betting, you should follow some simple steps to get started. First, open a betting account on an online gaming platform. Go through the following step-by-step guide to get started with World Cup cricket betting:
Open an Account
You must open a new account betting on an online gaming platform if you don't have one. Enter all the required details, like name, e-mail id, mobile number, etc., and register yourself.
Yet another edition of the Caribbean Premier League (CPL) has begun. Get the complete details of CPL winners!
Deposit Money
Once your account is created and verified, you must deposit money before placing bets. After completing your first deposit, you will receive an excellent bonus on many online gaming platforms.
Navigate to Upcoming Matches
Navigate to the upcoming ODI World Cup or cricket matches, which you will find under types of sports betting options. Here's the complete betting process:
 Select the Match and the Bet Type
After opening an upcoming World Cup match, you can view many betting markets and odds. For example, you can select the India-Australia match and select the Match Odds bet type. You can also go for the special market or outright betting market, wherein you can predict the tournament winner, player of the series, etc.
Place your Bet
Select the bet amount, and then place your bet. The bet slip will show the estimated winning amount, including the stake amount and profit from the bet.
You can also place bets during the match, known as in-play betting. The odds and markets will change according to the match scenario.
Types of Cricket Bets in ODI World Cup
Now that you know how to place cricket bets, let us look at some popular cricket betting markets in the ODI World Cup.
Outright Winner: This is the most common bet type and involves predicting which team will go on to win the tournament.
Top Batter:  The wagering involves predicting the batter who will end up scoring the most runs in the tournament.
Top Bowler: It is the type of bet where you must predict who will pick up the most wickets in the ODI world cup tournament.
Match Winner: This bet is limited to a specific match and involves predicting the team which emerges as the winner.
Total Runs / Wickets: It is about predicting total runs or wickets in a specific match.
Innings Runs / Wickets: Do you like predicting total runs or wickets for a specific innings? This bet type will suit you.
 Toss Winner: It is one of the most popular cricket bet types, as it involves predicting the toss winner or whether a certain will win the toss or not.
There are many other betting markets in cricket betting. However, the above ones are the most popular.
Factors to Consider Before Placing ODI World Cup Bets
The following are some factors that you should consider before placing bets during World Cup:
Form of Teams and Players: The recent form of players and teams is crucial, as that will directly relate to performance. Teams with excellent recent results of late and players who thrive under pressure are likely to succeed on the big stage.
Pitch and Weather Conditions: Different pitches behave differently. E.g., a dry pitch is more likely to assist the spinners. Weather conditions can also impact the outcome of the game. In cloudy conditions, fast bowlers will have more chances to swing the ball and cause trouble for batters.
Odds: Check for multiple sites before going for cricket betting. Choose platforms that offer the best and most competitive odds in online cricket betting.
Playing in a top online gaming platform enhances and enriches online cricket betting experience.
Concluding Thoughts
If you do the right things, betting on a cricket world cup can be highly rewarding. While players and teams gear up for the mega event, you can prepare for online cricket betting by thoroughly researching and understanding the gentleman's game.