In this competitive world, you must look confident and boost your personality to be successful. This may be possible if you are well dressed, including proper attire and a pair of shoes. Whether you are attending an office party or going for a job interview, a formal dress with formal shoes complements your look.
Buying the right pair of formal shoes has become a necessity for every occasion, office meetings and formal occasions. In this case, loafers or sneakers lying in your wardrobe will not work.
If you are looking for a pair of formal shoes in India that make an aesthetically satisfying kind of impression, this article is for you. Here, we have compiled a list of some popular brands that have their stores in every nook & corner of India. Before discussing the brand individually, we prepared a brand list in tabular form.
Top 10 Formal Shoe Brands in India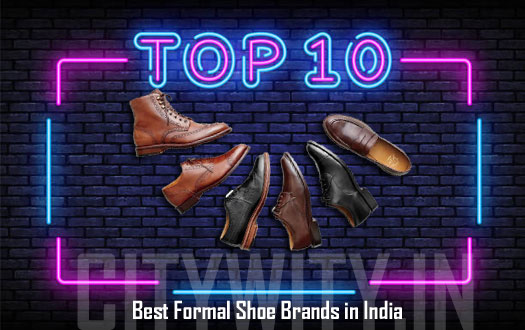 | | | |
| --- | --- | --- |
| Brand Name | Established Year | Head Office |
| Bata | 1894 | Gurugram, Haryana |
| SeeandWear | 2011 | Ghaziabad, UP |
| Red Tape | 1996 | Kanpur, UP |
| The Royale Peacock | 1950 | Agra, India |
| Brune & Bareskin | 2015 | Jalandhar, Punjab |
| Alberto Torresi | 2009 | Agra, UP |
| Hush Puppies | 1958 | Noida, UP |
| Clarks | 1825 | Gurugram, Haryana |
| Woodland | 1992 | New Delhi |
| Puma | 1948 | Bangalore |
 1. Bata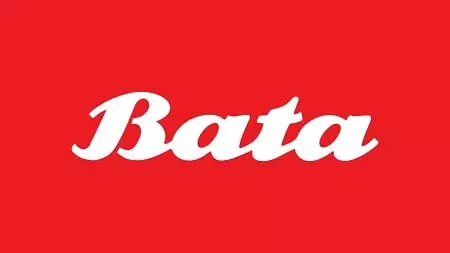 Bata India is one of the most reputed and oldest footwear companies. This Switzerland based MNC, retailing & manufacturing shoe and fashion Accessories Company was established in 1894 by Tomas Bata. Having branches in more than 70 countries, the company leads the footwear business why become the most trusted brand in India. It was included in India 90 years back and since then Indians are being trusted when it comes to buying footwear's, especially formal shoes.
Their shoes are known for delivering outstanding comfort and high quality at an affordable cost. From cost to design, the brand perfectly meets both the standards. The major advantage of choosing formal shoes from this brand is that you can pay less and get high-quality footwear under your budget. Moreover, you'll find a wide range of shoes ranging from low to high. Another thing, their showrooms can be easily available in any city. For school shoes, it is considered the best brand in India.
2. SeeandWear
Being one of the popular emerging companies in both national & international platforms, SeeandWear is a leading manufactures & wholesaler of casuals and formal shoes. Their shoes are made of premium quality leather. Since 2011, this company has kept its steps in the Indian market. From lace-up shoes to brogues, loafers, or monks, every type of footwear you will find from the SeeandWear store. Along with a plethora of formal shoes, the brand manufactures plentiful accessories for both men and women.
When it comes to the formal shoes manufactured by SeeandWear, they have a world-class breathable cushion, smooth finish and top-notch leather uppers, which fit into every user. The brand uses the black stitch manufacturing method to design a double-bottomed formal pair. The best thing about the brand is that their shoes and all footwear come with a limited period of warranty. For assuring long-lasting use, they also use sturdy calfskin leather in their formal shoes. One pair of shoes can last you a long time, whether you wear them daily or once a week if you're buying from SeeandWear.
3. Red Tape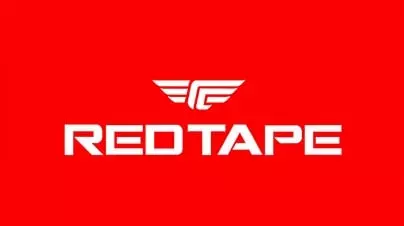 Red Tape is owned by Mirza Tanners Private Limited, which is an International Company. It was officially established to cater the premium quality leather accessories in the Indian market. After launching its own brand namely Red Tape, the brand became popular not only in India also across the world. The company is very popular for its premium quality slippers, fashionable formals, casuals, and shoe variety.
Their reasonable footwear range attracts plentiful buyers from various big countries including the United Kingdom, United States of America, West Asia, France, Germany, and South Africa. You'll find fine-grade buckles design in the Red Tape formal shoe range. Also, you can find non-laced and lace-up models as per your requirements. Very few know that this brand is endorsed by the most popular Bollywood Actor, Mr Salman Khan.
4. The Royale Peacock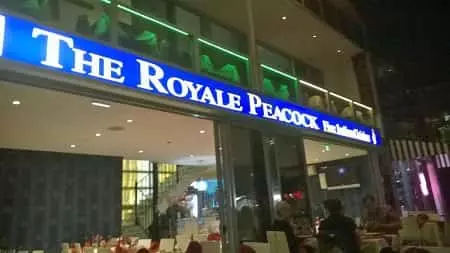 The Royale Peacock is another leading brand for footwear in India. The brand is popular for its handcrafted leather shoes. They have come up with a plethora of shoes ranging from formal shoes to regular wear. If you are one of those who attend formal events or parties every day, then definitely think about choosing this brand of shoes. Along with handmade leather products, they manufacture customize pairs of shoes.
Their huge collection of footwear is very impressive and commendable. From leather shoes to boots, everything is available on the Royale Peacock website. To buy formal shoes of this brand, you need to visit any e-commerce website as they do not have any offline stores in India. Its shoes may seem a bit expensive to you, but sometimes money can be recovered from the quality of the product.
5. Brune & Bareskin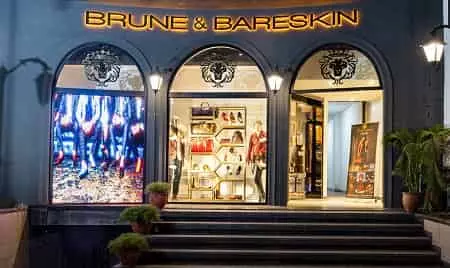 Brune & Bareskin is a foremost online brand focused on offering high-quality leather footwear, jackets, bags, and accessories. This Indian brand was founded by Tabby Bhatia and has a cricketer brand ambassador namely Harbhajan Singh. It not only produces formal shoes but also all types of leather accessories from bags to wallets.
If you're looking for buying pure leather products or shoes made of premium quality leather, this brand would be an excellent option. But, the issue is that till now its store is not anywhere in India. If you want to buy accessories or formal shoes then you have to visit Punjab or order online. People near Punjab have the opportunity to visit the store to choose their best favourite formal shoes or anything else related to men accessories.
6. Alberto Torresi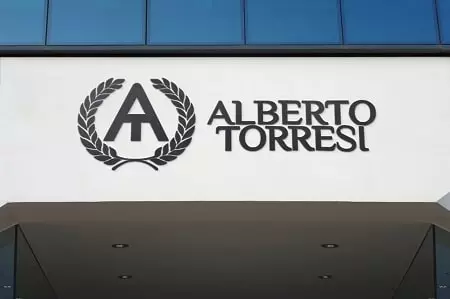 Alberto Torressi is the most recommended brand because of introducing the latest trends and new design shoes. The brand is popular for its beautiful design and wide range of shoes. Apart from presenting formal shoes, they also come up with a plethora of different types of footwear like boots, Boat shoes, derby, brogues, fly knit, espadrilles, so on. Pay attention to the design and size precisely so that the person wearing it does not cause any feet pain and discomfort. The thing you'll like the most is about the brand that they produce shoes with plus size which is impossible to find in another brand. This shoe brand has not yet received so much recognition in Indian due to its expansive range.
7. Hush Puppies
Hush Puppies is one of the sought-after brands in the footwear industry in India. This brand has become the first choice of the logo not only in India but in other countries. With the tagline, "We invented casual" manufactures a range of footwear. It provides everything from quality to affordability that Indian men look for in their formal shoes. Their products come with a limited period of warranty. The United States-based brand initiated in producing formal shoes with crispy & classy designs.
After collaborating with Bata, the company opens its first store in Dehradun, India. At present, it has more than 100 stores across the country. You can also buy formal shoes from any E-commerce website, which you can have a great shopping experience with both online and offline shopping mode. Due to the shoes featuring aesthetic construction, versatility and lightweight, most people choose this brand to buy their casual shoes.
8. Clarks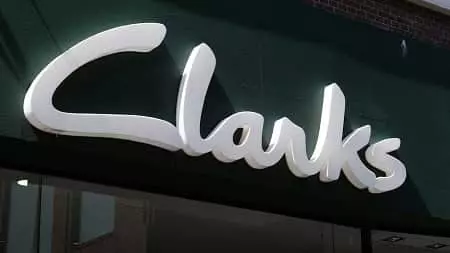 Being one of the oldest shoe supplies and producers, Clarks is considered to be the most trustworthy shoe brand in the world. For more than 19 decades, they supply a range of shoes that comes under 20,000 different patterns. Desert shoe by Clarks is the popular one. Along with formal wear, you can easily find sandals, school shoes, desert shies, desert trek, Wallabee, slippers. But, they don't have any official stores in India. If you want to buy a shoe or any other footwear, you can check out its official website or visit any E-commerce platforms.
9. Woodland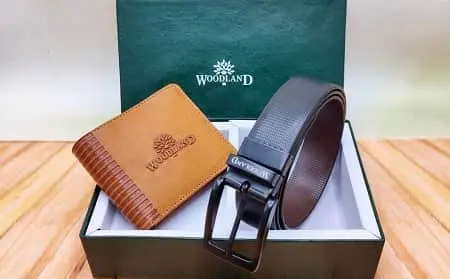 Woodland is a Canada based shoemaker brand, which come into the Indian market in the year 1992. They specialize in producing adventure and trekking shoes, making it every rough man's choice. They also manufacture various kinds of men's shoes designed for special occasions and office work. You can find a plethora of formal shoes in various styles like lace-ups, monks, brogues, so on.
10. Puma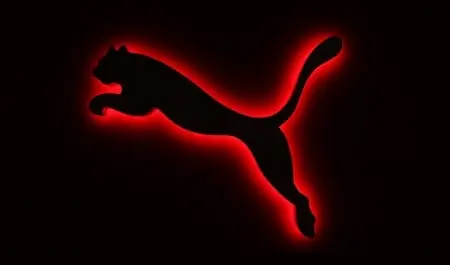 Puma is a leading brand across India due to offering premium quality products to customers. The brand is known for quality and design which shows in shoes and other accessories available for both men and women. Even, they provide a wide range of shoes and t-shirt for kids & elders. Apart from that, they supply school bags, handbags, tracks, t-shirts, and more. The prices of Puma formal shoes are a little costly but the price does not matter in front of quality.
Formal Shoe Brands Related FAQs
Q1. What are the ideal formal shoes?
Answer: Men's formal footwear options now include boots, loafers, and oxfords. As long as the suit and the male's formal shoes that you choose go together, you're good to go. We insist that tuxedo shoes be worn with a tuxedo.
Q2. What is the basic fitting of formal shoes?
Answer: The gap between the longest toe && the tip of the shoe should be around the width of a finger. To double-check, you can also try sliding a finger between your foot & the back of your shoe. Your finger ought to be able to fit in there quite snugly.
Q3. Can my formal shoes stretch?
Answer: As you wear your shoes, they will naturally expand to fit your feet. Whether they're men's dress shoes of women's heels, leather shoes break in to a comfortable fit.
Q4. What is an average lifespan of formal shoes?
Answer: Depending on how well you take care of them, a good pair of welted shoes can last anywhere from two to twenty years. They might live to be beyond twenty if you treat them like royalty. However, this is predicated on the assumption that you will handle them gently, polish them often, and be mindful while wearing it.
Q5. Can I wash my formal shoes?
Answer: Wrinkling can occur if the fabric is exposed to excessive heat or dampness. Men's dress leather shoes should be cleaned regularly with a dry cloth or brush to remove loose dust and dirt.
White vinegar & water (2:1) mixed in a small mug can be used to remove stains from your shoes.
Q6. Is it necessary to wear socks with formal shoes?
Answer: If you don't wear socks with your shoes, the leather will deteriorate faster than it should because of the moisture. Dress formal shoes are the most costly shoes you own, so protect your investment by always donning a pair of socks.
Final Words
When it comes to owning leather or formal shoes, endless options under different prices, sizes and colour options are available in the Indian market. Shoe Brands in India like Hush Puppies, Lee Cooper, Bata, Red Tape, and Alberto Torresi come with a plethora of formal shoes for every age of men.