Lucky are those people who are allowed to work from home. Even though working from home has brought convenience and comfort, sitting in one place for a long time leads to stress and back pain. The major factor behind these causes is sitting on a regular chair. Most of the time, we overlook that sitting over a simple chair can slowly affect your overall posture.
So, what's the solution? An office chair, of course! Although having an office chair was not necessary before the pandemic, these chairs became an important part of daily life when the office shifted to the home. Sometimes called ergonomic chairs, these chairs can help eliminate the stress placed on your body parts by offering utmost support and improved comfort. These qualities make office chairs essential for the well-being and health of home-based employees and students.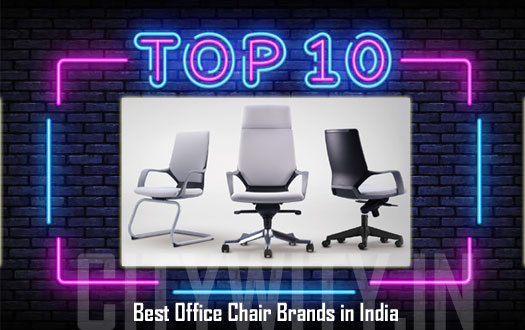 A well-designed office chair should offer cushioned and proper lumbar support to reduce neck or back pain. While these chairs have chair height, headrest, armrest, and back support angle, you can sit on them without worrying about adverse effects on body posture. To ensure that the chair you choose is reliable, you should check its material.
List of Best Office Chair Brands In India
In this article, we have come through some of the best office chair brands in India 2023.
| | | |
| --- | --- | --- |
| Brand Name | Establishment Year | Head Office Location |
| Green Soul | 2016 | Maharashtra |
| Cell bell | 2015 | Maharashtra |
| The Sleep Company | 2019 | Mumbai |
| Furnicom | 2016 | Mumbai |
| Da URBAN | 1998 | New Delhi |
|  Casa Copenhagen | 2007 | Gujarat |
| INNOWIN | 1987 | Maharashtra |
| beAATHO | – | Maharashtra |
| Savya Home | 2021 | New Delhi |
| Kepler Brooks | – | Bangalore |
Looking for a perfect ergonomic chair for your office or home so that you can spend your time playing, studying, and gaming without getting injured from back issues? So, quickly look at the best office chair brands below.
1. Green Soul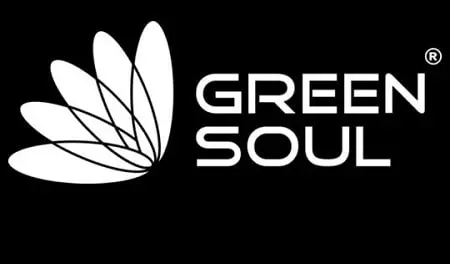 Green Soul is one of the sought-after brands in the country. The company specializes in office chairs, gaming chairs, basic chairs, executive chairs, kid furniture, multi-purpose tables, chair accessories, renewed products, and wooden furniture. Tables and chairs made by the workforce team of the brand meet the quality ergonomic standards. Its entire office chair has adjustable features, unique attachments, and comfortable armrests, making it even more ergonomic and comfortable.
Every green soul product reaches your doorstep in a well-packed box, so you'll have the best experience of sitting for hours. Another notable thing is that you can choose a chair per your budget because the brand offers a wide range of office chairs under different price ranges.
2. Cell bell
Another famous brand for office and gaming chairs in this list, Sail Bell, is a D2C furniture venture. The company was started by Chirag Demla and Pawan Demla. After the overwhelming response from the customers, the brand has now become one of the leading brands, along with gaining people's trust.
Office boss chairs, basic chairs, and ergonomic office chairs by Sail Bell are best sellers, making them best for long hours. In India, Cellbel has a significant market reputation as its advanced design and adjustable features provide the utmost neck and back support. Apart from the ergonomic chair, Sail Bell presents a gaming chair designed to revolutionize the world. With its foothold in various parts of the country, its chairs are easily available both online and offline.
3. The Sleep Company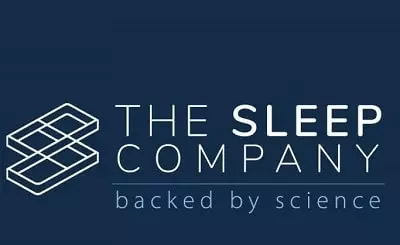 The Sleep Company is yet another famous brand in the furniture industry. The brand specializes in constructing the most comfortable mattress that adapts to your body shape for utmost comfort and back pain relief. To redefine the sleep cycle through scientific innovation, this brand is constantly setting new ergonomic chairs. The Styx Ergo Chair, Onyx Ortho Chair, and Aristo SmartGrid Chair are top sellers.
The ergonomic chairs provided by them are designed with pain-relieving and comfortable structures while featuring lumbar support, stylish seating arrangement, and 2D adjustable armrests. These chairs are BIFMA certified, have an anti-scratch structure, and are durable and best used for home, office, and conference rooms. You can easily check out various options of office chairs online. It is enough to find the best office chair considering all the features you need.
4. Furnicom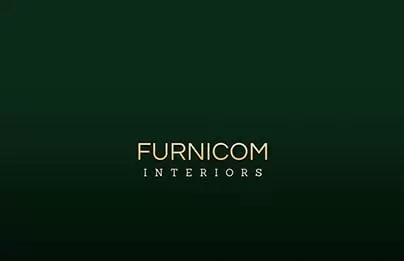 Furnicom is the other biggest manufacturer of bar chairs, office chairs, and restaurant chairs. Mumbai-based Furnicom has now become the sought-after supplier, wholesaler, and manufacturer of wooden furniture across the country. Whether indoors or outdoors, in the office, in the cafe, in the house, or in the garden, there are many options in ready-made furniture to meet your needs.
When it comes to the office chair, a total of 8 products are available to choose from. These include office chairs and computer chairs, metrix high back chairs, office chair pose high back mesh, executive office chairs, office computer chairs, and office chair arms mid back.
5. Da Urban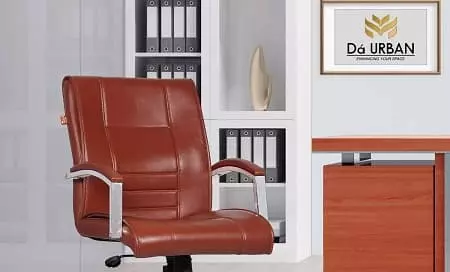 If you are looking for cost-effective office chairs, which are reliable as well as durable, then you must look at the Da Urban brand. The brand is constantly producing budget-friendly office furnishing solutions that will help improve and transform users' modern lifestyles.
As per your desires and needs, you can find multiple furniture options, ranging from office chairs to premium furniture, sofas to office tables, stools, and much more. Its unbeatable quality and excellent design make Da Urban one of the best office chairs brand in India.  Over time, the brand comes up with innovative products that will give a new look to your empty rooms and office space.
Even you can customize your office furniture from Da Urban. The top picks cum best office furniture it offers to include chairs, workstations, desks, partitions, laboratory tables, conference tables, fixtures, retail furniture, visitor chair, sofas, office chair, etc. After getting an overwhelming response from the customer, the brand has spread out its business across the country.
6. Casa Copenhagen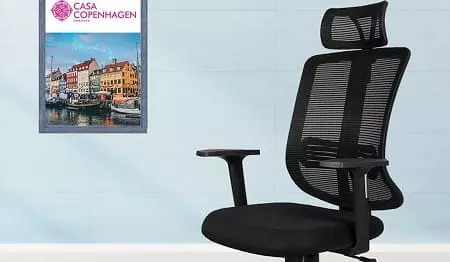 UK-based Casa Copenhagen was established in the year 2007 and brought to India. The brand specializes in manufacturing bed linen with a high cotton blend. After offering quality products, the brand has become the most premium furnishing brand in the country. Its beautiful and stylish designed products are thoughtfully designed for an excessive experience.
You need an office chair made of leather to buy great support and a completely ergonomic design. And that is precisely what is offered by this brand. Each office chair from Casa is ergonomic, height adjustable, and made from premium leather. Moreover, they have passed the weight test for weight capacity without posing any risk, making them ideal for use by all age groups.
7. INNOWIN
INNOWIN furniture is a reputed and trustworthy manufacturer and designer of ergonomic products that improve the overall well-being and comfort of work life. You can choose a wide variety of office chairs, from solid textured chairs to high back, colored leatherette chairs with wooden accents, and much more.
The best thing about the brand is that the brand manufactures the most affordable and budget-friendly office chairs without compromising on quality. So, choose the best chair for excellent comfort and support under your budget. However, INNOWIN furniture provides any potential buyer with the best gaming and office chairs in the Indian market. With so many options available, customers can meet their requirements.
8. beAATHO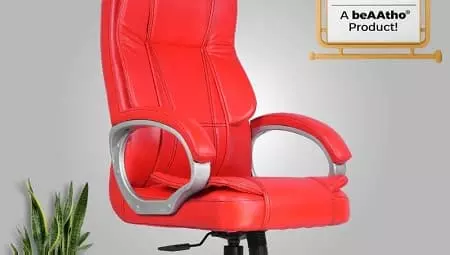 Yet another leading brand that is famous for interior designing and chairs. Beaatho introduces a sleek and comfortable design that will enhance the modern living experience of the user. The brand is dedicated to creating a stylish and unique space, and the products are designed using high-quality materials. When it comes to ergonomic chair options, BEATHO has come up with six premium options, including the Work from Home Series, High Back Mesh Revolving Chair, Chair Accessories, Dynamic Mid Back Mesh Revolving Chair, etc. You must check out this brand if you want some luxury for your house/office. Not at the quality, but the brand is not compromising on the design.
9. Savya Home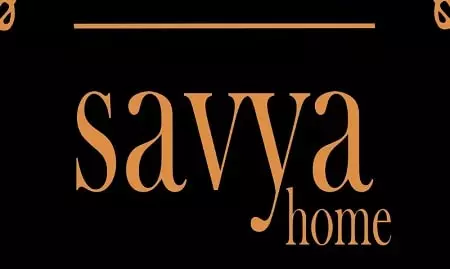 Savya Home products are delivered via trustworthy dealers and distributors in India. The products offered by Savya Home are best suited for commercial and personal use in various industries, businesses, offices, and homes. Bestseller products are office chairs, ergonomic chairs, executive chairs, and tables. All these products provide a seamless user experience and easy navigation.
Savya Home is a newly established furniture brand that offers an exclusive range of luxurious and stylish office seating, including boardroom chairs, reception seating, meeting room chairs, and others, to meet the needs of multiple customers.
10. Kepler Brooks
Bangalore-based Kepler brooks aim to form premium quality ergonomic furniture while keeping the customer's needs in mind. The brand aims to provide the best user experience by producing, innovating, and supplying high-quality office chairs. You can choose a wide range of options, from premium gaming chairs, budget-friendly mesh chairs to coffee/center tables, premium leatherette executive chairs to premium multi-functional mesh chairs.
Office Chair Brands Related FAQs
Q1. How often shall I change my office chairs?
Answer: The office chairs long for 7-8 years. Make sure you change them within this timeframe.
Q2. Can I use an office chair for fixing my posture?
Answer: If you want to enhance your posture, try switching to a chair featuring double lumbar support. This can be useful in avoiding back pain &along with other symptoms of slouching. With double lumbar support, your weight is distributed more widely, easing the strain on your spine.
Q3. What should be an average height of office chair?
Answer: Your knees should be bent to a right angle (90 degrees) and the feet should be flat on the floor. Most people are comfortable with a seat that is 19 to 21 inches from the floor, but if the chair is height adjustable, the worker can tweak the setting to their liking.
Q4. How to identify an ergonomic office chair?
Answer: The seat pan of an ergonomic chair typically has a waterfall front (a front that slopes down), which eliminates the possibility of the seat snagging the user's knees. The seat pan should be curved for comfortable sitting and even weight distribution.
Q5. Are office chairs safest of all?
Answer: Don't make something as inherently safe as sitting on and using an office chair at work more risky than it already is. Make sure the chair's feet are touching the ground at all times. Do not sit in a chair that is slanted, uneven, or otherwise unsteady until it has been repaired or replaced.
Q6. Can I sleep on my office chair?
Answer: It's all about the chair you utilize in the workplace. It is possible to fall asleep when sitting on an ergonomic chair. However, it would serve you better if it could recline at an angle greater than ninety degrees.
Final Words
That's it for this post. So, now you better understand an ergonomic cum office chair is definitely a basic necessity these days, especially for people who need to sit for long hours for working, gaming, and studying.