Hoodies are a major part of the current fashion scene in India. One more element that sets them apart is the variety of styles you can choose from. During the colder months, hoodies are a fashionable and practical accessory. They, with their cool vibe, are perfect for lounging around in. The best hoodie brands of India can help you look great no matter the season.
If you're curious about wearing hoodies for the very first time, stylists recommend pairing them with denim, shoes, or jogger pants. This could help you establish an easygoing ambiance in your bar or lounge. Because of their practicality and warmth, hoodies are our go-to winter garment of choice.
Top hoodie brands are enhancing their fashion appeal by offering this basic apparel in a wide variety of colors, styles, and materials. Their sheer variety is sure to astound you. Here is a rundown of some of India's most popular hoodie brands, with options for both genders.
List of Top Hoodie Brands In India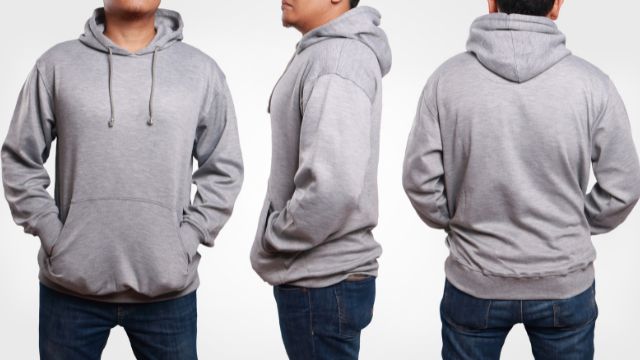 1. Campus Sutra
Campus Sutra is your one-stop shop for all things sweatshirts and hoodies. They would make wonderful presents for holidays and other special events. They are a versatile addition to any wardrobe because of the many sizes and colors available. You can't go wrong with a Campus Sutra hoodie—they're timeless in their beauty and elegance.
It is a well-known company that has been present since 2013, but has recently experienced explosive growth in both adolescent and adult markets. Young Indians find motivation in their work. The brand sells a large selection of different types of clothing, including hoodies, sweatshirts, athletic wear, T-shirts, sportswear, and much more.
2. Allen Solly
Since its inception in 1993, Allen Solly has become a household name known for its extensive collection of casual and luxury men's sportswear, clothing, accessories, & more. Each item is made with superior craftsmanship and high-quality materials, giving them a timeless quality that has allowed them to stand the test of time.
Its hoodies have become more fashionable in recent years, with a broader variety of styles and colors to choose from. The hoodies are fashionable enough to be worn on their own or as part of a laid-back ensemble. Hooded sweatshirts are not only practical for cold weather, but also look amazing when worn to casual sporting events with friends. They're a terrific choice because they look good in any weather.
3. H&M
H&M has over 3,000 locations in 62 countries, & its customers will wait in line for hours to get their hands on the latest fashions at affordable prices. The H&M Casual Fit Hoodies has a kangaroo pocket, long sleeves, a hood with drawstrings, and a jersey lining. H&M's hoodie collection features the most up-to-date styles and trends, perfect for any season or personal preference.
 H&M's selection of hoodies includes both simple and elaborate styles, as well as those with prints and patterns. They're made with high-quality fabrics for a feathery, sophisticated touch.
4. Levi's
Levi's makes classic and durable clothing for both men and women. As an added bonus, the company's unwavering commitment to elegance and sophistication means that its offerings include plenty of brightly colored garments. Everything from suits to shirt, tees to socks can be found in this collection, and they all ooze a casual sophistication that works well for the office, the long weekend, or any other occasion.
Levi's hoodies have a reputation for being some of the best on the market. They're made entirely of cotton, so you may relax and enjoy wearing them all day. Others choose to dress in Levi's because of the company's well-known dedication to quality.
5. Nike
When it comes to hoodies, Nike is a top contender in the Indian market. Some of the best athletic hoodies on the market can be found at this retailer, which is largely considered a leader in the athleisure business. Nike, an American firm, was established in 1964, and since then it has been selling clients innovative and provocative apparel.
Nike hoodies become your go-to standard issue hooded sweatshirt, perfect for lounging around in all day. They have a more robust appearance overall, highlighted by the Nike logo. These fleece hoodies with zippers will keep your hands toasty and cozy on chilly winter nights.
6. UCB (United colors of Benetton)
Founded in 1965 and with headquarters in Italy, UCB is a global fashion powerhouse. The Benetton Group is a global fashion powerhouse with a strong foothold in most of the world's largest economies.
UCB's bold colors and confident messaging have made it a global phenomenon. The company's hoodie collection is physically distinct and exudes a laid-back coolness.
Women can get the trendy graphic hoodies as well. When it comes to wearability, style, durability, and craftsmanship, this brand is unrivaled. United Colors of Benetton's hoodie line will change the way you look at casualwear forever.
7. Fort Collins
Fantastic in every way, Fort Collins is a fashion powerhouse known for its authentic, high-quality goods sold at reasonable costs. When it comes to hominess, styling, and ease, Fort Collins leaves a distinct impression.
Branded hoodies in Fort Collins can be found in a wide variety of styles, colors, and materials, including wool and cotton blends. People are drawn to the place because of the calm vibes and beautiful decor. The easygoing elegance of this label's hoodies is easily amplified by their wearer.
You may be sure that the eco-friendly materials, with their eye-catching patterns and brilliant hues, will survive for years to come. Hooded sweatshirts are a staple in any wardrobe, and the unique designs from Fort Collins are a must-have. That's why you should definitely wear them out on vacation or to the game.
Each hoodie is made from durable and incredibly plush 30 soft-ring spun cotton. It fits snugly without restricting movement, so one can look nice while staying free. Fort Collins's hand-sewn hoodie is only one of the many reasons for the company's tremendous success.
8. Red Tape
Red Tape's staples are always instantly recognizable thanks to the brand's dedication to originality in design, classic good taste, and uncompromising quality. Red Tape hoodies for men come with full length sleeves, a crew collar, and a normal cut.  The company's high-end products, made from only the best materials, are aimed at active men and women of both sexes.
 Wear this premium Red Tape sweatshirt to flaunt your idealized sense of fashion. They're taped at the seams for added softness and wearability. The fabrics used in the construction of these sweatshirts keep the wearer toasty without adding unnecessary bulk.
9. Wrogn
Indian cricket star Virat Kohli has seen great success with his clothing line, Wrogn. The variety of stylish and cozy hoodies it sells is largely responsible for this. The brand's wide range of styles and color palettes allows it to meet the varying preferences of Indian consumers. Wrogn hoodies are perfect for the colder months because they are crafted from high-quality materials that keep you warm and cozy. It's no wonder that Wrogn hoodie is widely regarded as one of the best in India; the company is known for producing high-quality garments with distinctive designs.
10. GAP
In India, GAP is among the top choices for hoodie manufacturers. Their signature hoodies are well-made, soft, and fashionable. Their wares are well-liked by both sexes. Hoodies sold at GAP can be found crafted from cotton, fleece, or wool. You can pick from many different hues and designs.
Hoodies from GAP are perfect for those on a tight budget because of their low price. The Classic, the Zip-Up, and the Graphic Hoodie, and are just a few examples of their best-selling sweatshirts. Gap is the place to go if you want a trendy hoodie that will keep you warm.
Conclusion
Hoodies have long been a go-to for young adults as a part of their off-duty wardrobe. The sporty style of this multifunctional and comfy ensemble makes it a fan favorite. More and more people are buying them because they are convenient, fashionable, and comfortable.  Get ready to style in one of your favorite styles from one of the top 10 hoodie companies in India among those we listed.