The Indian television market is forecast to reach $13 billion in revenue by the year 2023, according to industry analysts and analysts. The market is undergoing a shift from CRT TVs to smart LED televisions that are capable of displaying high-definition content.
 Customers in India have recently expressed interest in OLED televisions, which have received a positive response. Televisions are now available with screen sizes ranging from less than 24 inches to as large as 65 inches or more.
It would not be incorrect to state that high-definition televisions (HDTVs) have emerged as the latest craze in our electronic age. It astonishes that, in an age when everyone wants a smartphone, the television has gained popularity and is fast becoming a vital component of every household.
Following the introduction of the world's first LCD television, an increasing number of manufacturers have hit the market. Regardless of whether you shop online or in person, you will discover a variety of brand models to pick from.
Whenever it comes to deciding which brand of led television is the best, judgments are frequently influenced by a person's brand allegiance. Inquiring about a television brand from anyone would be a major mistake because the chances are that they will have no idea what you are talking about.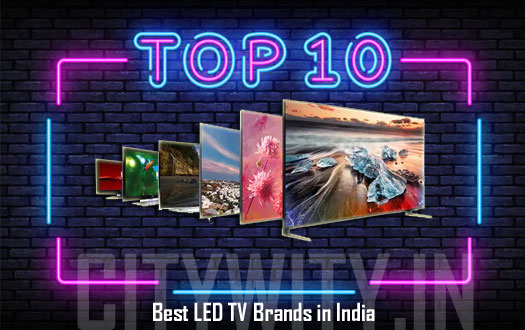 However, experienced advice (such as that provided by us) may assist you in selecting the most appropriate one for the home at the most reasonable price.
List of Top TV brands in India
| | | |
| --- | --- | --- |
| Brands | Establishment year | Head Office |
| Sony | 1946 | New Delhi |
| Samsung | 1969 | Gurgaon, Haryana |
| LG | 1947 | New Delhi |
| Panasonic | 1918 | Gurgaon, Haryana |
| Mi | 2010 | Bangalore |
| Haier | 1984 | New Delhi |
| One Plus | 2013 | Bangalore |
| Phillips | 1891 | Bangalore |
| LLoyds | 1956 | New Delhi |
| TCL | 1981 | Mumbai, Maharashtra |
Here is the list of top 10 best TV brands in India
1. Sony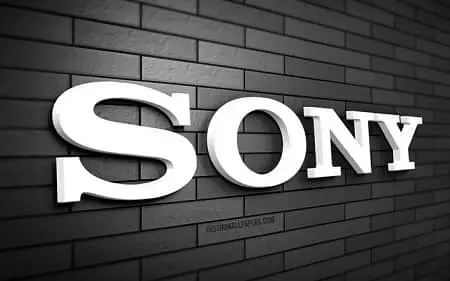 Sony is without a doubt one of the top television brands in India, and their models are always of high quality. Who can miss the magnificent BRAVIA, which had a significant impact on the technologies employed in the manufacture of televisions? All of its models improve the image resolution of any movie and video by using vibrant colors and incorporating some innovative features.
The contrast is breathtaking.
When compared to traditional color television systems, you will see significantly more dynamic colors.
A powerful processor guarantees that you receive the highest possible picture quality.
Stylishly Slim frames improve the overall appearance of your living room.
2. Samsung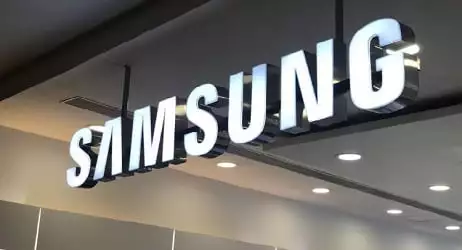 Samsung is one of the main television brands in India, and the company is known for its excellence in the creation of a wide range of models. It is the most recognized brand, but it's also a globally famous smartphone manufacturer, according to the corporation. Our knowledge of the company's smartphone divisions is well-established, and the same could be stated for its feature-rich television models. Their products are both cost-effective and well-liked by the Indian population as a whole.
You will have the most detailed & realistic picture experience possible.
Increased screen size and sound quality provide a more cinematic experience.
Designs that are more visually appealing and seamless
Every model exudes confidence technology to reduce glare
Input Lag is at a minimum.
3. LG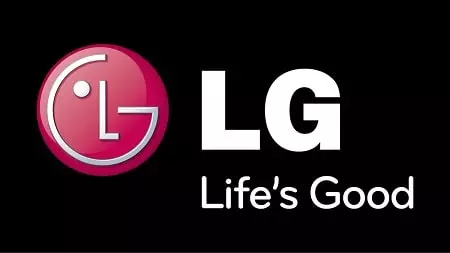 LG is one of the most popular television brands in India, and it has had a significant impact on the country's electronics market. When it refers to massive sales, it is by far the most significant brand. Whether it's the visual quality or the most up-to-date features, LG is a class above the others. Furthermore, the specs and pricing of the models are fairly reasonable and suitable for people of all financial backgrounds.
Picture Clarity that is out of this world
The WebOS feature makes it simple to move from one app to another.
The device has a sleek design and a stunning display that is reasonably priced.
4. Panasonic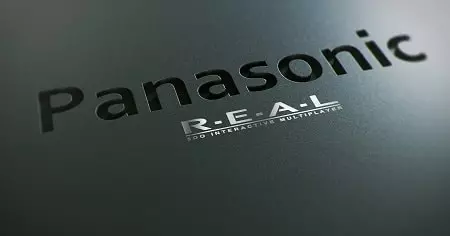 Panasonic is among the most well-known television brands manufactured in India, and the company has been in business for a long period. Its models are always loaded with the most up-to-date technological features, which draws a large number of clients to this particular brand. The Panasonic brand is the one to choose if you are seeking a good brand to get television from.
Their models make use of Dynamic Blade Speakers, a Honeycomb Structure Panel for an immersive viewing experience, and Example-Based Resolution Technology, among other things.
5. Mi Technology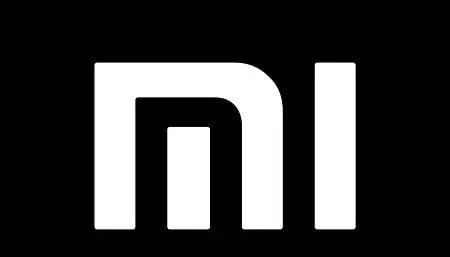 Mi is another well-known Indian television brand. In a relatively short period, this brand has earned broad recognition. When it relates to cellphones and, more recently, televisions, this company is preferred by the majority of Indians.
When compared to certain other producers, Mi TVs are quite affordable and come with a variety of features that help them to generate significant sales. You will not be disappointed if you purchase their stuff that is a guarantee.
Mi is a relatively new company in the digital world, and it deserves to be recognized. They upgraded their technologies regularly, ensuring that their competitors had the finest competition possible.
The following are some of the sophisticated features offered by Mi TV brands televisions: an HDMI port for connecting set-top boxes, Blu-ray discs, gaming consoles, and USB ports for connecting hard disks, USB devices, and other peripherals. With a 20-watt output and DTS-HD speakers, the sound quality is quite satisfactory. You will be able to enjoy your movies and television shows to their full potential due to the following features: Display: LED Panel, Vibrant Picture Engine. When you purchase this television, you will be covered by a one-year warranty.
In terms of clarity and watchability, it is excellent.
Color saturation levels have been increased, as has the intensity of backlinks.
Affordability of Motion Interpolation is exceptional.
Acceptable designs
6. Haier TV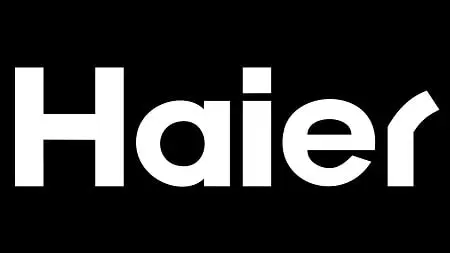 Haier is a corporation that deserves to be featured in our list of Indian television brands. Not only has it established a strong reputation among Indian consumers for its products, but it has also established a strong reputation for its services. Over the past, it has experienced remarkable growth and has become a leader in the manufacture and design of homeware in the country.
In addition to creating high-definition televisions, the company also manufactures air conditioners, household appliances, microwave ovens, and refrigerators, among other things. Make no delay in upgrading your television to one of their fantastic models.
The picture quality is outstanding.
Excellent and the most affordable option when compared to the competition
It has excellent sound output sound and excellent panel quality.
7. OnePlus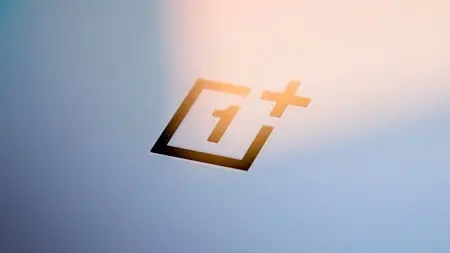 Indeed, One Plus is also participating in the competition. This firm, which already dominates the smartphone market, has been manufacturing top-of-the-line televisions with clear picture quality for quite some time. Its most recent models are outfitted with high-end features like Oxygen Plus or a fantastically personalized user interface. It will come as no surprise if it continues to outperform other brands shortly. If you trust this business with your smartphone, you can be confident that you can trust it with your television as well.
A wide selection of features at a reasonable price
An incredible viewing experience
Experiment with an immersive display and excellent sound quality. With the Quick App Switch, you can navigate with ease.
8. Philips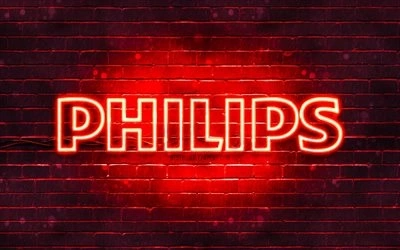 It is a top electrical company in the world that has earned a reputation for itself among the Indian populace as a result of the quality of its products. Philips has established a strong presence in the industry with products ranging from televisions to hair trimmers, headphones, and LED bulbs. Customers appreciate its high-quality and feature-rich televisions, which has resulted in the company's worldwide appeal. Don't second-guess yourself and choose this brand.
Casting to TV from an Android Phone is a piece of cake.
Better HD picture & sound quality compared to other brands
Ambilight TV designs are incredible, as are high-end OLED television models.
9. LLOYD TVs
LLOYD is another fantastic television brand that deserves to be included on this list. This company offers high-quality televisions that are backed by unrivaled service and guarantee. Their products are typically sold as a package deal, which is why homeowners on a tight budget love them. It is also one of the major manufacturers of air conditioners, and it intends to remain at this location for a long time.
The cost-effectiveness and quality of in-built amplifiers are exceptional.
Excellent design and construction quality very simple user interface
Remote control with high responsiveness
10. TCL TV's
TCL is indeed a Chinese company that manufactures televisions, air conditioners, refrigerators, and a variety of other electrical devices. This brand has established a good name market in India as well, and its popularity has grown steadily since then. It has also already positioned itself as the world's leading television company, according to Forbes.
There are numerous outstanding features in their models that will undoubtedly draw clients, including their competitive pricing. It most surely deserves to be featured in the list of the top 10 LED TV companies in India for the next decade.
Picture quality that is dynamic & high resolution
Watch TV & movies in clear Ultra HD with a simple interface that works with a variety of streaming apps at an affordable price.
Motion handling is faultless.
Conclusion
Now when you are aware of the best TV brands in India, get your hands on your favorite television and make your screen time more enjoyable and entertaining. Don't forget to consider Tv's specifications, features and your budget.
LED TV FAQs
How Does The Refresh Rate Affect The Performance Of An LED TV?
Ans: So, the refresh rate is basically how many times your TV screen updates its picture every second. The speed is measured in something called "Hertz" or Hz for short. Now, the higher this number, like 120Hz or even 240Hz, the smoother stuff like action movies or sports games will look on your screen. Simple as that.
What Is The Significance Of HDMI and USB ports In An LED TV?
Ans: Well, first of all, HDMI is your go-to for connecting things that need high-quality video and sound, like your gaming console or a Blu-ray player. On the other hand, USB ports are super handy for plugging in a thumb drive to watch videos or even giving your TV a bit more storage space.
How Did Xiaomi's Mi TV Gain Popularity In The Indian Market?
Ans: Simple, it gave people bang for their buck. Imagine getting a TV with top-notch features—like 4K resolution, fancy HDR, and a bunch of apps, all without burning a hole in your pocket. Yep, it offered all the cool stuff you'd expect from expensive brands but at a way lower price.
What Is The Significance Of The "Color Gamut" In LED TVs?
Ans: Color gamut about the range of colors your TV can show you. The bigger the range, the more awesome and true-to-life colors you get. So, if you're all about watching movies where everything looks super realistic, then you definitely want a TV with a wide color gamut.
What Are The Benefits Of HDR Support in LED TVs?
Ans: HDR simply stands for High Dynamic Range, and it's like adding a sprinkle of magic to your TV screen. With HDR, your TV can show super bright whites and really dark blacks at the same time. What does that mean for you? Well, you get to see pictures that pop out and feel more like real life. It's especially awesome when you're watching anything in high-definition.
What Is The Significance Of Contrast Ratio In LED TVs?
Ans: Contrast ratio sounds technical, but it's just a fancy term for how well a TV can show the difference between the light and dark parts of an image. The higher the contrast ratio, the better your TV will be at showing things like nighttime skies or bright sunny days in amazing detail.
How Much Power Does An LED TV Consume On Average?
Ans: Okay, let's talk about the electric bill! LED TVs are pretty good at not consuming too much power. Their energy use can vary depending on how big the TV is and how much you use it. But on average, they'll use somewhere between 30 to 100 watts.
What Is The Benefit Of Having A TV with A Built-In Soundbar?
Ans: A built-in soundbar gives your TV audio a serious upgrade, making voices clearer and bass richer. Plus, it looks sleek and saves you the trouble of buying extra speakers. Not only that, you control it all with the same remote you use for your TV.