Just a decade or two ago, lingerie was considered to be a taboo topic in India, however now it's a mainstream idea that has taken the country by storm. And it's not just about the physical aspect, wearing the right lingerie can have a powerful impact on a woman's self-confidence and attitude. It's a secret weapon that empowers women to embrace their femininity and sensuality, whether it's for a special occasion or just a regular day. So, are you ready to elevate your lingerie game and unleash the confident, sensual woman within?
Today we are here with a list of the top 10 best lingerie brands in India for 2023, so you don't have to spend countless hours searching for the best lingerie brand as per your needs and budget. These brands are not only pushing the boundaries of traditional lingerie design but also making it more accessible and inclusive for all women. So yeah, get ready to discover some of the most innovative, stylish, and comfortable lingerie brands out there, and say goodbye to boring and ill-fitting lingerie for good. No matter whether you're looking for luxurious lace, comfortable cotton, or something in between, these brands have something to offer for every woman's taste and budget.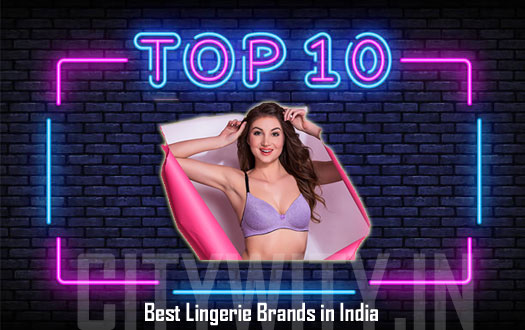 List Of The Top 10 Best Lingerie Brands In India
| | | |
| --- | --- | --- |
| Brand Name | Established Year | Head Office |
| Enamor | 2001 | Bangalore |
| Clovia | 2013 | Noida |
| Pretty Secrets | 2011 | Mumbai |
| Amante | 2007 | Gurgaon |
| Jockey | 1876 | Bengaluru |
| Shyaway | 2015 | Chennai |
| Triumph | 1902 | Mumbai |
| Bodycare | 1992 | Noida |
| Victoria's Secret | 1977 | Bangalore |
| Zivame | 2011 | Noida |
1. Enamor
Established in 2001, Enamor has been leading the way in the Indian lingerie industry, earning a reputation as one of the most popular and highly recommended brands. But what sets Enamor apart is more than just the quality of its products. Discover a world of seduction and elegance with Enamor's wide range of options, including bras, panties, sportswear, nightwear, shapewear, thermals, and whatnot. Each piece is designed to make you feel confident and alluring, no matter the occasion. The brand's attention to detail, quality, and comfort factor is what makes Enamor's lingerie truly one-of-a-kind. And with the convenience of shopping online or at one of its retail outlets located all across the country, finding your perfect fit has never been easier. This brand is the epitome of luxury lingerie, and while products offered by Enamor may be on the pricier side, you won't be disappointed with the comfort, style, and overall quality that comes with every piece.
2. Clovia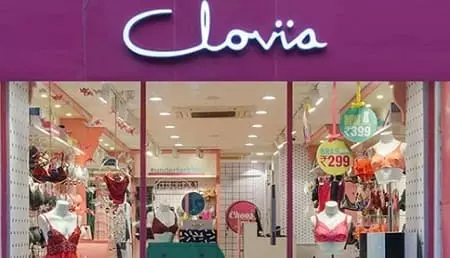 With a wide range of bras, panties, nightwear, and shapewear, Clovia has something for every body type and style. But it's not just about the variety of products, the brand is known for its use of high-quality fabrics and attention to detail in its designs. Trust us, you'll be impressed by the level of comfort and fit of their products. Clovia's commitment to customer satisfaction is what sets them apart from other lingerie brands. Whether you're looking for a new everyday bra or a special occasion set, Clovia has got you covered. Plus, the brand is always evolving and bringing new designs to the market, keeping you on the cutting edge of lingerie fashion.
3. Pretty Secrets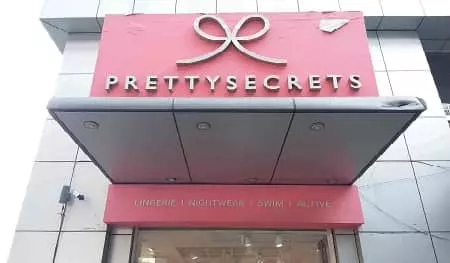 At the third spot of this list, we are Introducing Pretty Secrets, the ultimate destination for lingerie that empowers, celebrates, and accentuates the beauty of the modern Indian woman. With a range that spans from everyday essentials to delicately crafted, luxurious designs, Pretty Secrets has something for every woman. The brand is known for its comfortable, and their incredibly stylish designs, making it the go-to choice for Indian women who demand both style and comfort. Pretty Secrets offers a wide range of sizes, styles and designs that cater to different preferences, whether you're looking for something comfortable and casual, or something sexy and alluring for a special occasion.
4. Amante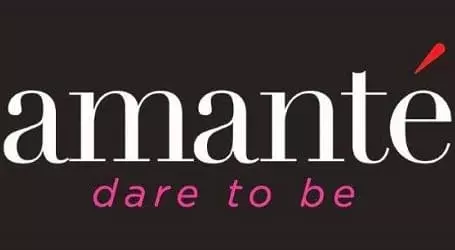 Founded in India, Amante has quickly become the go-to brand for those looking for a little extra oomph in their undergarments. Whether you prefer classic and elegant or daring and alluring, Amante has got you covered (literally). Each piece is carefully crafted with the finest fabrics and materials, like soft silk and delicate lace, so you can look and feel like a goddess. And with its focus on providing maximum comfort, through straps, cups, and back support, you'll be comfortable all day, every day. Not just that, for all you eco-warriors out there, Amante has got your back. They place a strong emphasis on sustainability, using eco-friendly materials and practices in their production process. So ditch your old, worn-out undies and upgrade to Amante. With luxurious designs, high-quality materials, exceptional craftsmanship, comfort, and eco-friendly practices, you'll be feeling like a million bucks in no time.
5. Jockey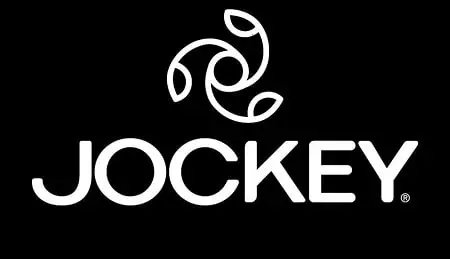 Jockey is the ultimate destination for women who demand nothing but the best when it comes to their lingerie. With its world-class collection of lingerie, Jockey has set a new standard for comfort and style. Imagine slipping into a delicate lace bra that not only looks stunning but also provides the perfect fit and support. Or wearing a pair of comfortable cotton underwear that feels like a second skin. Jockey's lingerie is not only designed to make you look good, but it is crafted to make you feel good as well. But Jockey's commitment to quality doesn't stop there, they use only the finest materials and the latest technology to ensure that their lingerie is not only comfortable but also long-lasting. Indian women have long recognized the value of Jockey lingerie, making it one of the most preferred brands among them. With Jockey, you can trust that you are getting the best quality and value for your money.
6. Shyaway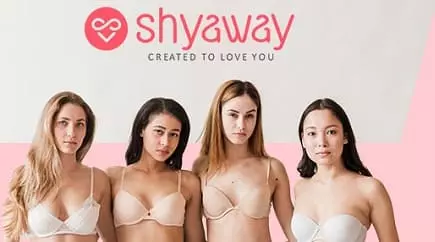 Established in 2015, this brand quickly rose to fame as the most recommended lingerie brand among women. With a vast collection of lingerie, bras, panties, shape wears, sleepwear and more, Shyaway has something for every woman. What sets Shyaway apart is their commitment to affordability without compromising on style. You can find high-quality lingerie that won't break the bank. Comfort is also a top priority, as the brand only uses the best materials for their products. Whether you're looking for something lacy and romantic or something practical and comfortable, Shyaway has it all.
7. Triumph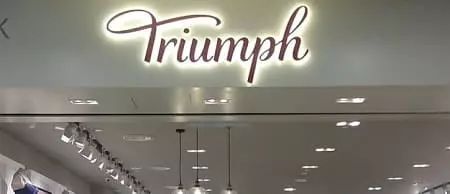 Triumph is such a lingerie brand that has captured the hearts of millions of women worldwide. With a fan base spanning the globe, it's no secret why Triumph is a leader in the Indian market for the best and most stylish lingerie options. Whether you're looking for a sports bra, padded bra, balconette bra, or full coverage bra, Triumph has everything you need to feel confident and comfortable. But it's not just about function – you'll be dazzled by Triumph's collection of incredibly stylish and designer options that are sure to take your breath away. And with a commitment to quality, you can trust that when you choose Triumph, you're choosing a premium brand that delivers on both style and durability.
8. Bodycare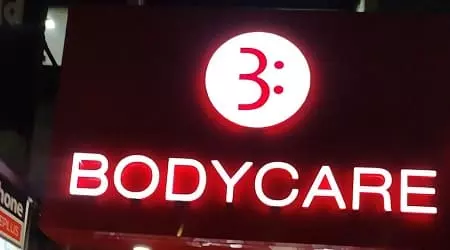 This luxury lingerie brand offers the perfect balance of quality, comfort, and style, all at an affordable price point. With Bodycare, you don't have to sacrifice one thing for another. Each piece is crafted with the utmost attention to detail and made to fit your body like a glove. The brand offers a wide range of styles, from everyday essentials to daring and provocative pieces that will make you feel like a goddess. But don't just take our word for it, try Bodycare for yourself and experience the difference. With Bodycare, you'll be able to turn any ordinary moment into an unforgettable experience.
9. Victoria's Secret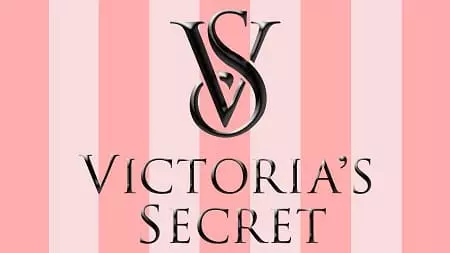 With a legacy that spans decades, this brand has established itself as a household name in the Indian market and continues to reign supreme in the world of intimate apparel. From delicate lace bras to sultry sleepwear, Victoria's Secret has something for every woman looking to elevate her wardrobe. With a vast selection of products available online on popular marketplaces like Amazon and Myntra, you'll have the luxury of browsing from the comfort of your own home. And when you shop at Victoria's Secret, you'll find that looking and feeling your best doesn't have to come at a premium. The brand's affordable prices mean you can indulge in a little luxury without breaking the bank.
10. Zivame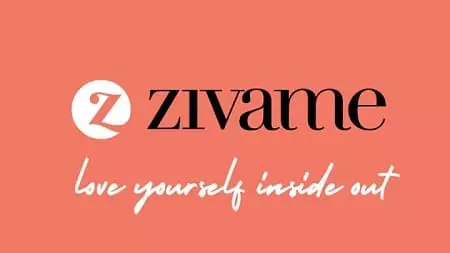 As one of the top 10 best lingerie brands in India, Zivame is the epitome of luxury and style. From the moment you lay your eyes on the Zivame's lingerie collection you'll be transported into a realm of pure indulgence where the finest fabrics, intricate lace and elegant designs come together to create the ultimate lingerie experience. Trust us, once you've experienced the magic of Zivame, you'll never shop for lingerie anywhere else!
Conclusion
Alright, that'll do it. Since now you know which are the top 10 best lingerie brands that are dominating this segment of the Indian market, we advise you to go with any of these brands, and you won't be disappointed at all. We have added brands that offer lingerie options from premium to affordable range, but one thing is for sure you won't be compromising on the quality and comfort factor. However, the prices may vary because of the designs, and yeah because of the materials used in the making.