Menstrual cups have been around for quite a while now, but it is possible that you may have heard of such a thing quite recently. Correct? Well, that's because the idea of using menstrual cups during periods has gone mainstream quite recently, especially in India. And in these recent years, you may have seen many people suggesting and recommending the use of menstrual cups. And be honest, when you heard about using a menstrual cup for the first time, what was your reaction to that? You may have thought, "Oh great, another thing I have to put in my lady bits," but trust us, once you try it, you'll never go back.
Menstrual cups are made of medical-grade silicone or rubber and are inserted into the vagina to collect menstrual blood. They can be worn for up to 12 hours, and with proper care, can last for years. That's right, no more buying pads and tampons every month. The best part is, you can even wear a menstrual cup while swimming or doing other physical activities,  and of course, you can goodbye to period-related restrictions! So, whether you're a busy professional, a student, an athlete, or just someone looking for a more sustainable and convenient option for managing your periods, the menstrual cup is worth considering. And that's why we are here with a list of the top 10 best menstrual cup brands in India for 2023, so you don't get overwhelmed by the dozens of options present in the market. Our goal is to help you choose the safe-to-use, comfortable, easy-to-manage, and affordable menstrual cup option. So let's dive into this list and select the best menstrual cup for you.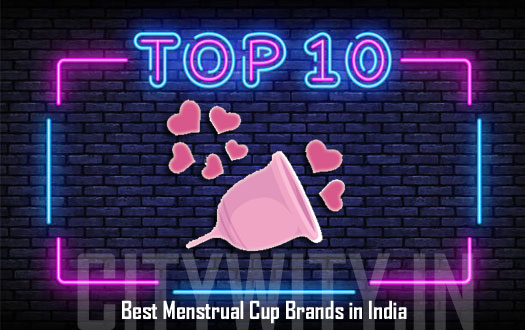 List Of The Top 10 Best Menstrual Cup Brands In India
| | | |
| --- | --- | --- |
| Brand Name | Established Year | Head Office |
| Pee Safe | 2017 | Gurgaon |
| Safecup | 2012 | Pune |
| Namyaa | 2017 | New Delhi |
| Sirona | 2014 | New Delhi |
| Sanfe | 2017 | New Delhi |
| Everteen | 2013 | Delhi |
| iCare | 2018 | Bangalore |
| SanNap | 2020 | Gurgaon |
| Plush | 2019 | Chennai |
| Gynocup | 2019 | Bangalore |
1. Pee Safe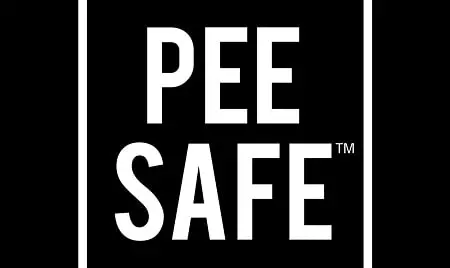 At the very first spot of the list, we are introducing Pee Safe, the brand revolutionizing period care, especially in India. But Pee Safe is not just about menstrual cups, they offer a wide range of products that cater to every need, from personal hygiene to intimate care, making it a one-stop shop for all your self-care needs. But it's not just the variety that sets Pee Safe apart, it's the quality. The menstrual cups offered by Pee Safe are not just reliable and eco-friendly, but they are also made of pure medical-grade silicone, ensuring that they are safe for your body and long-lasting, with a lifespan of at least 5 years. These cups are also free of harsh chemicals and artificial fragrances, giving you the peace of mind that you are using a safe and effective product. With Pee Safe, you can say goodbye to feeling restricted during your period and hello to the freedom and flexibility that comes with using a brand that truly cares about its customers.
2. Safecup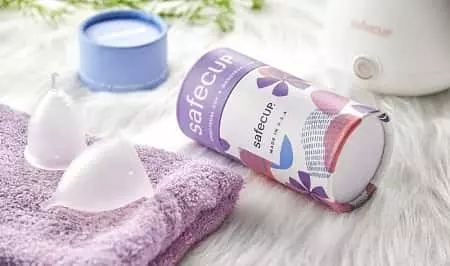 Are you tired of constantly buying and disposing of traditional menstrual products? Look no further than Safecup, the revolutionary menstrual cup brand that is taking the Indian market by storm. Made with a special platinum-cured silicone material, Safecup's menstrual cups are not only durable and long-lasting, but also 100% reusable and recyclable, making them the perfect solution for the eco-conscious woman. Its unique bulb shape makes it easy to insert and remove, and the included hygiene pouch allows you to discreetly and confidently take it with you on the go. Say goodbye to the hassle and expense of traditional menstrual products and switch to Safecup for a safer, more comfortable, and sustainable period experience.
3. Namyaa
Namyaa is one such brand that is all about making skincare and intimate care products that actually work, and their menstrual cup is no exception. Not only is it affordable but it's also incredibly comfortable. You can wear it for hours on end without even noticing it's there. Plus, it's made with medical-grade silicone that's safe for your body and the planet. Say goodbye to constantly worrying about leaks and hello to freedom and confidence with Namyaa's menstrual cup. But it's not just about the menstrual cup, Namyaa is also committed to making you feel good about yourself and your body, and empowering women to take control of their menstrual care. So, don't just take our word for it, try a Namyaa menstrual cup and see the difference for yourself.
4. Sirona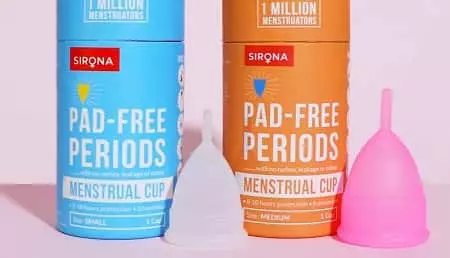 Sirona offers more than just menstrual cups, they have a wide range of menstrual care products that will change the way you think about your period. But what sets Sirona apart is its commitment to natural, safe and comfortable products. Their menstrual cups are made with natural pH, so you can say goodbye to irritation and discomfort. And with a flexible rim design, you'll never have to worry about leaks or accidents again. These cups are so comfortable and secure you can wear them for long hours, you will forget you are on your period. Sirona is quickly becoming the go-to brand for menstrual care in India, appearing in countless blog posts and online reviews. Lastly, we'd suggest you make the switch to Sirona and experience the difference for yourself.
5. Sanfe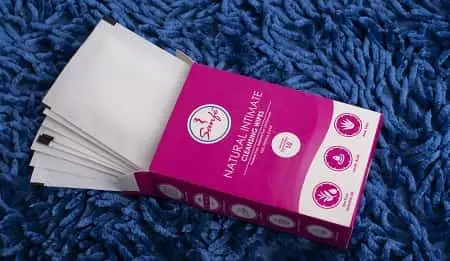 Founded in 2017 by two IIT graduates, Sanfe has quickly become a popular choice among women looking for a more sustainable and comfortable period solution. Made from 100% medical-grade silicone, Sanfe menstrual cups are reusable, flexible, and designed to provide a leak-free and spill-proof experience. Whether you're a first-time user of menstrual cups or a seasoned pro, Sanfe has got you covered. Each cup comes with an easy-to-follow instruction manual, making the transition to a menstrual cup easy and stress-free. Plus, the price point of Sanfe menstrual cups is incredibly affordable, making it accessible to all women.
6. Everteen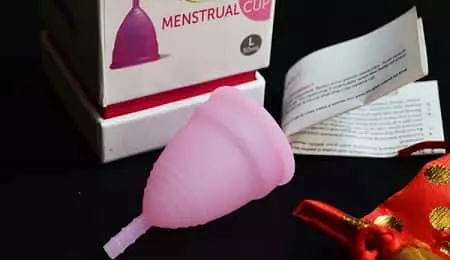 Are you tired of the same old menstrual products that leave you feeling uncomfortable and self-conscious? Look no further than Everteen, the brand revolutionizing feminine intimate hygiene in India. With a wide range of options including menstrual cups, tampons, sanitary pads, panty liners, and more, Everteen has the perfect solution for every woman. Made with soft, flexible, and reusable medical-grade silicone material, these menstrual cups are designed to provide ultimate comfort and reliability. But that's not all, Everteen menstrual cups come in a sleek and stylish design that is a step above the generic menstrual cup brands.
7. iCare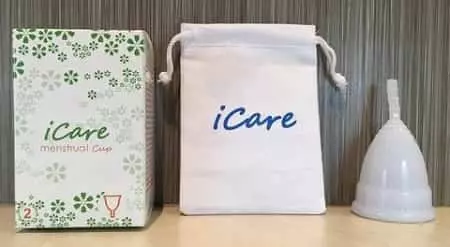 Introducing iCare, the game-changing menstrual cup brand that is shaking up the world of feminine hygiene! With a rapidly growing fan base on online marketplaces like Amazon and Flipkart, iCare is quickly becoming the go-to choice for savvy, modern women who demand both affordability and safety in their menstrual products. iCare menstrual cups are made with medical-grade silicone, ensuring that you can use them with confidence and peace of mind. No need to worry about bacterial infections or unpleasant smells, iCare menstrual cups are designed to keep you feeling fresh and clean all month long.
8. SanNap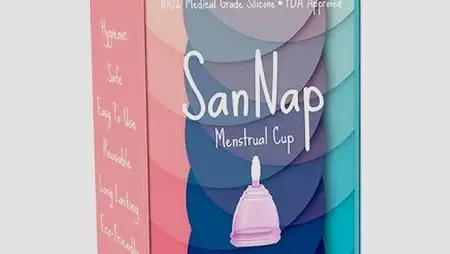 SanNap is a menstrual cup brand that offers affordable options without you needing to compromise on the quality factor. The menstrual cups are easily available on popular online marketplaces such as Amazon, Flipkart, and Nykaa. Each purchase comes with a convenient carry pouch and there are three capacity options to choose from, 5ml, 20ml, and 30ml, catering to different flow needs. SanNap menstrual cups are a perfect choice for those looking for a budget-friendly, yet high-quality menstrual cup option.
9. Plush
Founded in 2019, Plush has quickly made a name for itself as the go-to choice for women looking for a reliable and fuss-free menstrual cup. Made with medical-grade silicone, Plush menstrual cups may take a bit of getting used to when inserting, but once they're in place, you'll forget they're even there. Say goodbye to worrying about leaks and spills, and hello to long hours of freedom and peace of mind. Plus, with Plush, you can live your life to the fullest without interruptions.
10. Gynocup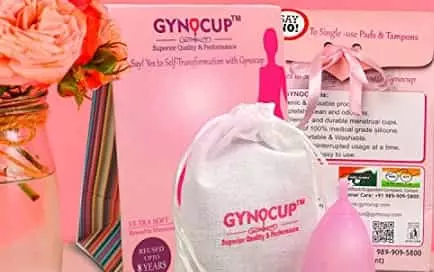 Gynocup is dedicated to providing the best period care products on the market, and their menstrual cups are no exception. With a sleek and ergonomic design, the Gynocup sits perfectly in place and won't leak, giving you the freedom to go about your day with confidence. Imagine being able to wear your menstrual cup for up to 12 hours in one go without any discomfort or interruption to your day. But Gynocup isn't just about convenience, it's also about choice. With different size options available, you can find the perfect fit for your body and your needs. And with Gynocup's commitment to sustainable and eco-friendly period care, you can feel good knowing you're not only taking care of yourself but also taking care of the planet.
Conclusion
All in all, menstrual cups are revolutionizing the way women manage their periods. No longer do we have to rely on bulky pads and disposable tampons that harm both our bodies and the environment. And we hope that today's post has helped you pick the best menstrual cup brand as per your needs and budget as well.