Which nail polish is highly recommended? Which brand is the most reliable? The majority of individuals ask themselves these questions before purchasing nail paint. Everyone enjoys having gorgeous nails because they show off their personality. There are a lot of high-quality, reasonably priced nail polish brands on the Indian market. Additionally, there is no shortage of variety in terms of texturing or colors! Here in this article, we exclusively highlight nail polish brands in India that are easily accessible through local or online retailers.
We all enjoy painting our nails with a variety of hues. Numerous nail polish brandsoffer various effects and color options. A few of these are extremely reasonably priced, while others are highly expensive yet offer colors that many ladies find tough to resist. You may therefore compare the options from various brands based on the color or shade you want to purchase. You will need to fork over more money if you want unique effects like shatter, fluorescent, very matte finish, or even just holographic glitters because those are more expensive than regular hues.
List of Top Nail Polish Brands In India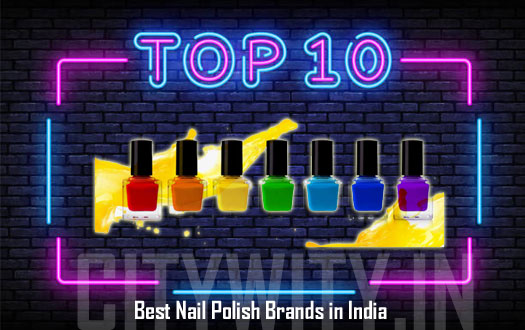 | | | |
| --- | --- | --- |
| Brand | Year Established | Registered Office |
| 1. Colorbar | 2003 | New Delhi |
| 2. Lakme | 1952 | Mumbai |
| 3. Revlon | 1932 | Delhi |
| 4. Faces Canada | 2009 | Gurugram |
| 5. Elle 18 | 1998 | Mumbai |
| 6. Swiss Beauty | 2008 | Delhi |
| 7. Nykaa | 2012 | Mumbai |
| 8. Miniso | 2013 | Gurugram |
| 9. Maybelline | 1914 | New Delhi |
| 10. Sugar | 2015 | Mumbai |
Without a question, nail paint is the most pleasingpart of any girl's cosmetic routine since it can be silly, outrageous, daring, or even sexual. There's no such thing as having just way too many nail polishes, therefore we wouldn't blame you if you had a tonne of different shades of them. However, if you're feeling confused by all the newest fashions and want to understand which color is fashionable yet versatile enough to go with any outfit, you've come to the right place. This article discusses the top 10 best nail polish brands in India in the year 2022. Let's look at them all below –
1. Colorbar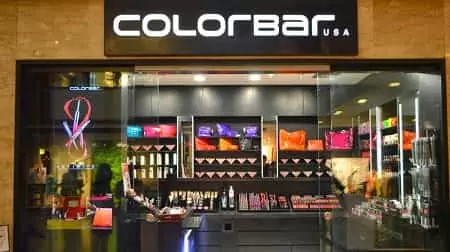 The nail polish line Colorbar U.S.A. is very reasonably priced. It features many finishes and a wide variety of colors. Colorbar offers a wide variety of hues, from pastels to neons. We suggest this brand because of its availability, variety of colors, high caliber, and the amount for the price it offers. These nail polishes are essential to keep on hand. The nail polish line Color Bar is relatively affordable and offers a variety of hues in various finishes. Even so, this brand makes it simple to find everything from gentle to neon tones. This provides numerous colors that hold up well, and the colors are well-known. Among the well-known colors in this collection are Amethyst, Exclusive colors 56 and 44, and Fearless Red.
2. Lakme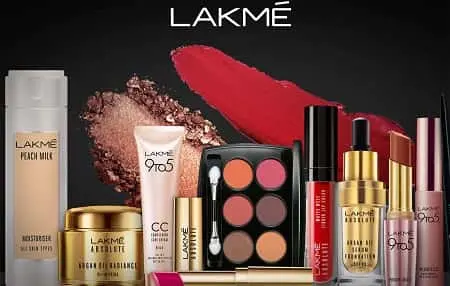 Lakme is among the earliest nail paint companies. You may find whatever color in Lakme because it has a wide range of colors to choose from, including metallics and creams. One of the best-selling nail polish lines at the moment in India is the quick and amazing line from Lakme. We suggest this brand because of its availability, high caliber, large supply, and reasonable price. The majority of individuals prefer Lakme nail polish because it provides nails with a beautiful finish and a lively appearance. It lasts for a long time and uses color lock technology to give nails vibrant color. This business is well-known for the variety of cosmetics it provides, whether it be lacquers or lotions as well as creams. You can purchase a range of colors from Lakme without fail.
3. Revlon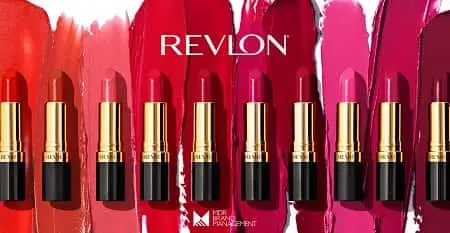 You can put your trust in Revlon when it comes to nail polish. Their nail paints are very reasonably priced and dry quite quickly. We suggest this brand due to its availability, affordability, color selection, finishes, drying time, and quality. This company offers gorgeous nail colors with a smooth, flawless matte finish. The nail color includes a broad application brush with smooth bristles that, in just two coats, provides total coverage for protecting nail edges. Revlon has been one of the top cosmetics companies in India for the last few decades, and many people surely adore their nail paints.
4. Faces Canada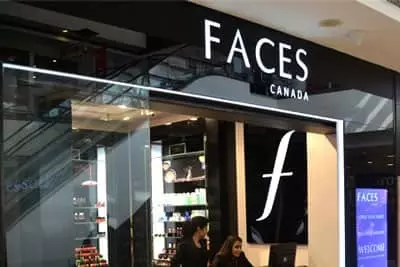 The Faces Canada nail polishes have a long-lasting finish, high performance, and quick drying. They come in a variety of hues and lift your spirits. The nail polishes don't have any animal products. We are suggesting this brand due to the variety, quality, price, as well ascolors. High performance and a long-lasting finish are features of this brand of nail polish. Faces nail paints are free from parabens. Their nail polishes are available in an extensive shade range. In addition, they are reasonably priced, and come in good quantities. Such variations as Splash nail lacquer, Ultimate pro matte polish, gel luster nail lacquer, as well as Ultime shine nail lacquer are available under this brand. This well-known line offers a variety of metallic and other traditional colors that you may use for daily use.
5. Elle 18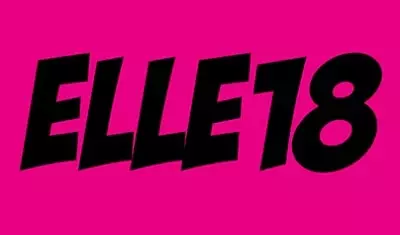 Nail Polishes from Elle 18 are ideal for you if you enjoy switching up your nail color every day. They just come in adorable, miniature bottles in various colors, and the price range is really cheap and very affordable. This brand offers a wide range of variations, including Elle 18 fast dry, Elle 18 shimmer, and Elle 18 matte. The nail paints by Elle 18 are of high quality and are quite reasonably priced. We suggest them due to their accessibility, price, and high caliber. Because of its low prices, Elle 18 is the most popular brand in the nation. The brand provides you with attractive things like nail paints in addition to being reasonably priced.
6. Swiss Beauty
Another great nail polish that you pick can is one from a well-known brand called Swiss Beauty. Color lock technology is used in the formulation of Swiss Beauty acrylics to provide long wear. A unique Flexi brush is included for clear and accurate application. We suggest this brand because of its wide range of colors, textures, rich pigmentation, and accessibility. Nail polishes from Swiss Beauty are not going to wear off early and your nail edges will also be protected.
7. Nykaa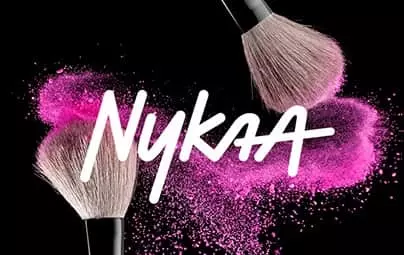 Nykaa has quite lovely colors that are fairly distinctive and look incredibly luxurious. This brand's nail polish formula has a decently long wear time and dries down rapidly. This brand offers a wide variety of options, including Masaba x Nykaa nail lacquer, Nykaa matt nail paint, Nykaa bridal edition nail enamel, and Nykaa 'cookie crumble' enamel. All of their nail polishes have a lot of pigment. Additionally, you just need one coat to achieve a flawless finish on your nails. Not the best, is it?
8. Miniso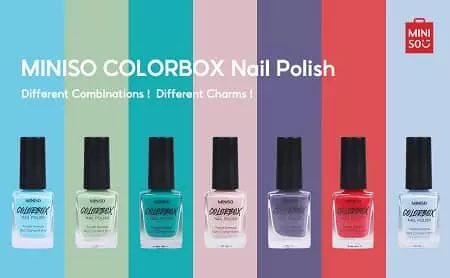 This brand of nail paint wears well and resists chips. Their flat brush provides a flawless application and an ideal, powerful finish. Because Miniso nail polish gives your nails an attractive appearance, it is perfect for all events, including weddings and festivals. This brand offers a wide range of variations, including pittura, pittura glossy, and Miniso water-based nail polish. All of Miniso's nail polishes provide a durable finish and a variety of colors. They don't contain any dangerous chemicals and aid in strengthening your nails as well.
9. Maybelline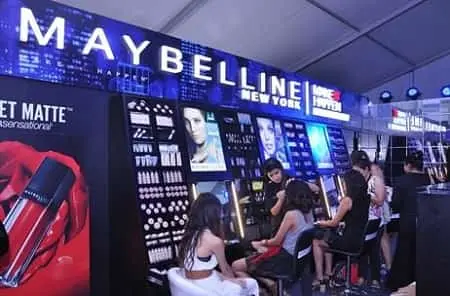 You get a curved brush with Maybelline nail polish for improved application. They come in a wide range of colors and are popular due to their silky formula. Like Super Stay Nail Polish, Color Show Intense, Nailpolish Salon Manicure, and MaybellineFast Gel Nail Lacquer, this brand offers a wide variety of variations. The Maybelline colors are renowned for drying swiftly and lasting a long time. Color Show is the well-known subvariant by which this particular collection is known. This comes in a variety of variations for people who desire glitters, a metallic look, or just a shiny base color. These are inexpensive, the colors are inexpensive, and they won't be hard on your pocket.
10. Sugar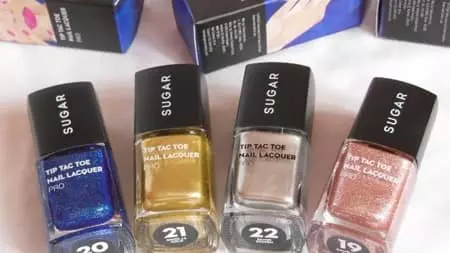 Around 76 colors, including matte, professional, and classic colors, are offered in the Sugar "tip tap toe" nail polish line. Your nails will look lustrous thanks to their streak-free formulation. The pro and matte varieties of this brand, such as "Tip Tac Toe" Nail Enamel Pro and "Tip Tac Toe" Nail Enamel Matte, are available. The non-toxic recipe and ease of use of Sugar Nail Polishes are its best features. Each of the colors that Sugar gives is a visual delight. We can assure you that you will adore applying every shade of Sugar nail paint.
Nail Polish Brands Related FAQs
Q1. Is nail polish good or bad for your nails?
Answer: Honestly, using your regular nail polish won't hurt your healthy nails (but hey, it's a good idea to give them a breather every now and then). However, when it comes to gel or acrylic nails, you're exposing your skin to direct UV light, and that's a no-no because it can lead to skin cancer.
Q2. What is the main ingredient in nail polish?
Answer: Your typical nail polish has a polymer, usually nitrocellulose, mixed up in a solvent like ethyl acetate or butyl acetate. When you paint it on, the solvent takes off, leaving the polymer to create a fab film on your nails.
Q3. Is it good to put on nail polish every day?
Answer: Sadly, wearing nail polish non-stop can be a bummer. Some nail polishes pack harsh chemicals that can do a number on your nails. Even worse, they might make your polish toxic. So, it's key to pick a polish that's all about quality.
Q4. Why is nail polish called Cutex?
Answer: Back in 1911, Northam Warren started selling Cutex, a liquid that zapped dead cuticle tissue without any cutting action. Hence, the name "Cut-ex" was born.
Q5. Is nail polish just paint?
Answer: Nope, nail polish and nail paint are two different things. Nail polish is a varnish that gives your nails a shiny look. Nail paint, on the flip side, is a lacquer, a fast-drying paint.
Q6. Are gel nails safe?
Answer: While gel manicures can look stunning and last a while, they can also be rough on your nails. Gel manis can lead to brittle, peeling, and cracked nails, and using them often ups your risk of skin cancer and early skin aging on your hands.
Q7. How do salons remove gel polish?
Answer: Salons might use acetone-soaked cotton balls on your nails or maybe wrap them with foil for like 10 to 15 minutes. They could also bring out the big pro tools, such as a nail drill, to get rid of any leftover gel polish.
Conclusion:
It's important to keep several considerations in mind while selecting nail polish shades, brands, and finishes. Selecting a color that accurately captures your individuality and character is even more important. It's excellent to keep up with the newest fashions and fashion bloggers, but don't be scared to set trends. Only the top nail polish marketers are included in our extensive list for you. You will be in love with the hues and finishes of the brand no matter which one you choose from our list. We sincerely hope that you were able to identify the ideal nail polishes from our suggestions.