Cooking well requires consideration of both flavour and nutrition. We may all agree that oil adds flavour to food. But which oil is better for cooking? The use of olive oil in cooking has become extremely popular recently. But is it okay to use olive oil in the kitchen?
Definitely yes as evidence suggests it may help lower the risk of developing diseases like cancer, diabetes, obesity, and metabolic syndrome. It serves a number of functions beyond preventing heart attacks. It has numerous applications in the fields of hair care, skin care, massage, cosmetic, medicines, etc. But when it comes to food, you have to be more exacting about the quality.
Selecting the best olive oil brand for your needs from the many excellent choices in India is no easy task. That's why we've compiled this list of the top olive oils in India to make it easier for you to pick the right one. Get to work perusing the options so you can settle on the best one.
List of Top Olive Oil Brands in India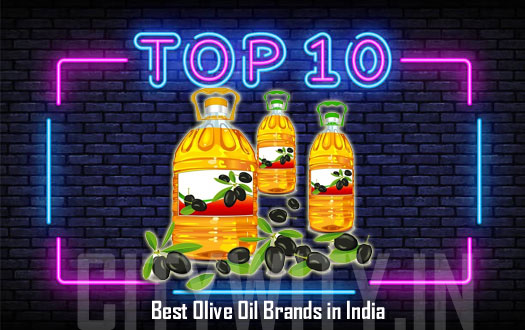 | | | |
| --- | --- | --- |
| Brand | Established Year | Price |
| Disano olive oil | 2018 | 675 (500ml) |
| Borges olive oil | 1896 | 750  (500ml) |
| Urban platter olive oil | NA | 1800 (1L) |
| Del monte olive oil | 2016 | 850 |
| Colavita olive oil | 1938 | 1995 (1L) |
| Figaro olive oil | 1955 | 575 (500 ml) |
| Oleev Active olive oil | NA | 265 (1L) |
| Saffola Aura olive oil | 2015 | 550 (500ml) |
| Bertolli olive oil | 1865 | 699 (500 ml) |
| Rafael Salgado olive oil | 1875 | 849 (1L) |
1. Disano olive oil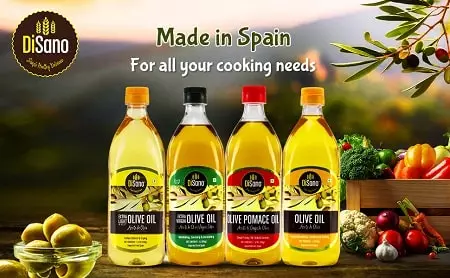 Cold pressing the unripened olives is the first step in creating the olive oil known as Disano. There isn't a better olive oil in India than this. The result is a strong olive flavour and scent. Vitamin E and antioxidants abound in this oil. You won't find any cholesterol in this oil. The risk of developing osteoporosis, obesity, and cardiovascular disease is said to be reduced by using this product.
2. Borges olive oil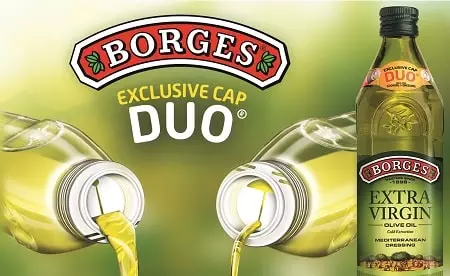 For almost a century, Spanish bottlers have trusted the Borges brand to fill their bottles with the finest olive oil possible. It's packed with gourmet olives grown right there by the firm. Properly cared-for olives from the Mediterranean are used to make this.
Add a drizzle of Borges Olive Oil to your favorite bread and top it with your favorite salad fixings or raw food dish. It shouldn't be subjected to extremely high heat while cooking. The olive oil from this particular brand has a stellar reputation in whole Indian market. It's far superior to butter and ghee as a substitute. It's helpful oil in the fight against obesity, too.
3. Urban platter
In addition to Urban Platter, another popular olive oil brand in India is Urban Platter. It all started in 2015, when this brand was launched, and ever since then, it has been a smash hit in India. This company's specialisation is using olive oil from Greece and Spain in a wide range of products, from pantry staples to gourmet meals. It's tasty and good for you, so it's a win-win.
They don't sell olive oil and other products to many other countries. Still, given the high standard at which their olive oil is produced, Urban Platter stands a good chance of becoming one of India's most well-known brands. Olive oil of the greatest quality is produced and packaged by them.
4. Del monte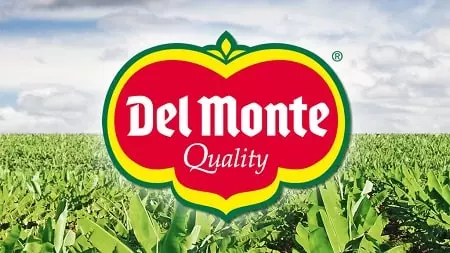 The Italians created the Del Monte brand. The colour and flavour of the olive oil are very subtle. Del Monte oil can be used as a healthy alternative to butter or ghee in Indian cooking. If you are looking for premium extra virgin olive oil, your search can end with Del Monte. The Italian brand's popularity in this Indian market may be traced back to a few key factors. Fried foods won't give off offensive fumes due to its high smoking point and is rich in antioxidants.
So, it's great for cooking and healthy for you, as it has very little cholesterol. It helps your food retain its original flavour. It's a healthier option than ghee and butter because it contains fewer saturated fats as well as less cholesterol. Because of its excellent and delicious taste, olive oil will be a staple in your pantry. Lacking argemone oil, its maximum shelf life is 24 months.
5. Colavita olive oil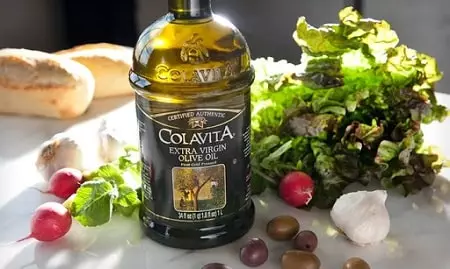 The numerous health benefits of olive oil make it an essential buy. To keep up with your hectic schedule, you need products that can help you out. Because of its long history of excellence, Colavita has become one of the most popular olive oil in the United States. This company was started in 1925 by Francesco and Caterina Bertolli.
Because of its success in the United States, Colavita Italian Olive Oil has been able to grow into the Indian market. The best possible taste is achieved through a combination of traditional and innovative techniques in the production of the brand's olive oil. The olive oil from Colavita lasts for two years in the pantry.
6. Figaro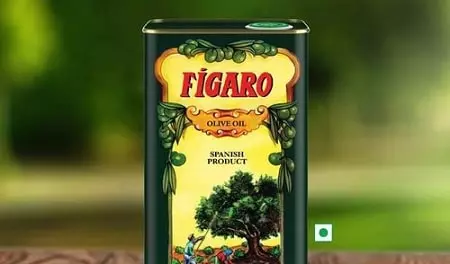 Figaro is one of the earliest olive oil in India, having been there for well over a century. According to reviewers, Figaro's Spanish-produced olive oils are among the best on the market. Thanks to its robust taste and manageable weight, it is perfect for use in Indian cooking.
It's versatile enough to use in a variety of ways, including roasting, sautéing, frying, and even as a salad dressing. Additionally to its excellent performance in the kitchen, Figaro is a fantastic option for home use. There is a limit of 18 months that it can be stored.
Because of its high levels of antioxidants and vitamin E, it can be employed in a wide range of culinary applications. More than that, it's beneficial to your health in many ways. The olive oil from Figaro is the best you can buy.
This particular brand's oil is processed using a cold press method, which maintains the oil's natural molecular structure. It hasn't gone through any chemical processing or bleaching, either. It regulates cholesterol within the body to keep the cardiovascular system healthy.
7. Oleev Active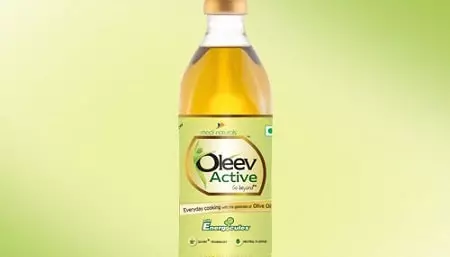 Healthy nutrition and regular exercise are promoted by Modi Naturals' Oleev Active Olive Oil. For 30 years, this business has been making high-quality olive oils. No artificial flavours or preservatives are used. All of the impurities have been removed from their cold-pressed oil. In addition to being free of trans fatty acids, the cholesterol, and GMOs, their olive oil is good for your health.
To keep your heart healthy and reduce your LDL cholesterol levels, try Oleev Active, with the Quality of Olive Oil Jar's cardiozymes. Other beneficial lipids including monounsaturated fatty acids (MUFA), polyunsaturated fatty acids (PUFA), and alpha-linolenic acids (ALAs) are present as well to help the body and heart fight off environmental toxins.
8. Saffola aura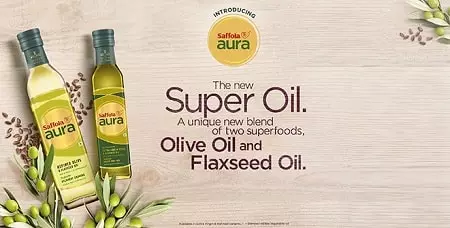 Saffola, produced by Marico Limited, is one of India's most popular cooking oils. This olive oil brand is well regarded in India. The first Saffola appeared in the 1960s, and the company's ongoing mission is to provide better cooking oils. Some of the products they have to offer are extra virgin olive oil and a light, cold-pressed olive oil.
Along with olive oil, Saffola also produces oils from sesame seeds, mustard seeds, and sunflower seeds. The Saffola Aura, from Spain, is highly regarded as a product of exceptional quality. It's loaded with healthy nutrients like monounsaturated fats and antioxidants. If you're overweight or suffering from cardiac issues, you may want to consider purchasing this olive oil.
9. Bertolli olive oil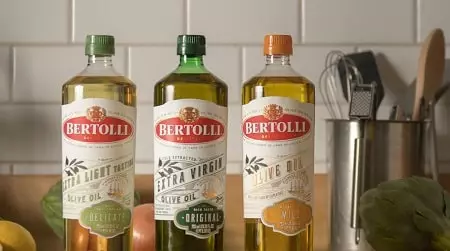 With its beginnings in Tuscany, the Bertolli brand is often considered as the best olive oil in the world. Bertolli's olive oil uses only the highest quality, most pure olives. Instead of using refined vegetable oils, butter, or ghee, try this non-GMO olive oil instead. It's a good source of monounsaturated fatty acids (MUFA), polyunsaturated fatty acids (PUFA), and vitamin E, all of which help with cholesterol, weight loss, and general health.
If you're throwing a dinner party with an Italian theme, you may give your guests a taste of Italy with Bertolli Olive Oil. Extra-light olive oil is rich in monounsaturated fatty acids like omega-9, which are beneficial to cardiovascular health.
10. Rafael Salgado olive oil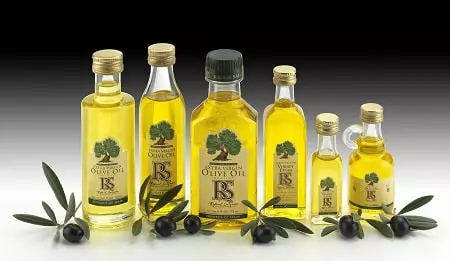 This olive oil is becoming more well-known in India as a result of its high quality and affordable price. This particular brand is great for everyday Indian cooking because of its high smoking points. The basic taste of the dish shines through without being overpowered by the oil's faint olive aroma.
The olives used to manufacture this olive oil are considered to be the best in all of Spain. The olives used to produce the oil come from a range of trees, including Arbequina and Hojiblanca, and the oil is sold in its purest form. There is no bitterness to the oil's flavour, and it has a clean, crisp taste.
This oil does not mask the natural flavour of the meal because it is flavourless and lacks any bitterness. Although it is at its best when used as a salad dressing, it can be used in the kitchen. It can also be used as a skin moisturiser, however it's best to do a patch test first.
Conclusion
One last thing: remember that health is wealth, and give your nutrition the attention it deserves. Consuming olive oil on a regular basis has numerous positive effects on health. Also, make sure to pick the top-quality olive oil on the market to reap the full benefits of olives.
Olive Oil FAQs
What Is the Best Olive Oil For Health?
Ans: If you're all about that healthy life, you gotta go for Extra Virgin Olive Oil, or EVOO. One brand to check out is Kosterina Original Extra Virgin Olive Oil. It's made from some special Greek olives and is cold-pressed, which means it's full of good stuff for your heart. If you're ballin' on a budget, California Olive Ranch Extra Virgin Olive Oil is a solid pick too.
What Is The Benefit Of Olive Oil?
Ans: For starters, it fights off inflammation. You know, that thing that makes you all puffy and sore? Yeah, olive oil helps with that. It's also good for your heart and loaded with antioxidants and good fats. If you add it to your diet, you could lower your chances of getting some long-term health problems.
Why Olive Oil Is Costly In India?
Ans: Olive oil can cost an arm and a leg in India, and there are a few reasons why. First off, India's gotta import it, which means extra fees and transport costs. Also, olive trees aren't exactly native to India, so growing them locally is kinda tricky. All this adds up and makes olive oil a bit of a luxury item over here.
Can Olive Oil Expire?
Ans: Yep, even olive oil has an expiration date. Like, it won't last forever. In general, most olive oils are good for about a year or two after they're made. But keep it in a cool, dark place, okay? You don't wanna ruin that liquid gold!
How Do You Know If Olive Oil Is 100% Pure?
Ans: First off, look for stamps of approval from legit organizations, like those official-looking badges and certificates. If you see harvest or production dates on the bottle, that's a good sign. Oh, and give it a taste! Good olive oil has that distinct fruity vibe and shouldn't taste like it's gone bad.
What Color Is Pure Olive Oil?
Ans: Well, it can go from green to golden, depending on where it's from and the type of olives used. For instance, if you're into Italian or Greek oils, they usually have that green look. And what about the Spanish ones? Well, they are more on the golden side.
What Is The Difference Between Extra Virgin Olive Oil And Refined Olive Oil?
Ans: Extra Virgin Olive Oil is simply made by just pressing olives, no funny business here. You either squish those olives mechanically or give them the good ol' hand-press. And it's gotta have an acidity level under 0.8% to earn that "extra virgin" title. Refined Olive Oil, on the other hand, goes through a bit of a makeover. It could be heat-treated or even meet some chemicals along the way, so yeah, it's not as pure. It is usually low on smell, low on taste, and even has an acidity level under 0.3%.