Do you wish to keep yourself shielded from the biting cold of the winter? The first layer of any winter outfit is the thermal undergarment, which is worn next to the skin. Selecting the appropriate thermal fabric is a crucial step to take if we want to avoid being chilled during the cold winter months. One such thing protects you from layering on excessive clothing and should be considered.
The winter season is intolerable, and wearing warm clothing to keep you warm and safe is a need in order to survive it. When you're inside, wearing clothing made of thermal material will keep you warm and comfy. In addition to protecting you from the severe effects of cold weather, it offers effective insulation.
These thermals include a pair of both top and bottom layers in the package. You also have the option to purchase the thermal without the set.
List of Top Thermal Wear Brands in India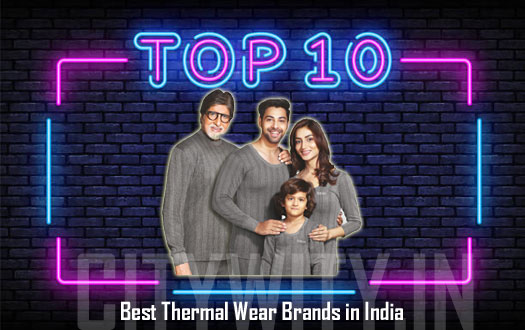 | | | |
| --- | --- | --- |
| Brand | Established Year | Price Range (Thermal Set) |
| Dixcy scott | 1982 | Rs 899 onwards |
| Bodycare | 2005 | Rs 999 onwards |
| Hanes | 1901 | Rs 799 onwards |
| Vimal Jonney | 1980 | Rs 699 onwards |
| Lux inferno | 2007 | Rs 799 onwards |
| Oswal | 1987 | Rs 799 onwards |
| Jockey | 1876 | Rs 999 onwards |
| Zimfit | 2012 | Rs 899 onwards |
| Selfcare | 1986 | Rs 899 onwards |
| Hap Kings | NA | Rs 799 onwards |
       Let's check out the best brands of thermal wear
1. Dixcy scott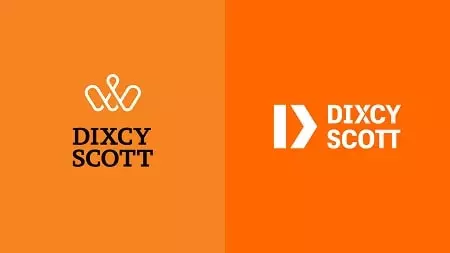 Dixcy Scott is an established brand that has an extensive distribution network that includes more than 850 distributors and provides products to over 120000 store outlets all over the country.
 Dixcy Scott began as a manufacturer of intimate apparel and has since expanded into the clothing industry. Dixcy Scott has introduced premium range items, such as track pants, t-shirts, and shorts, among other things.
The top line of the company is in the process of expanding globally at the moment. Dixcy Scott is a well-known company that is well-known for producing and selling high-quality garments in a variety of sizes and colors. They also have a wide range of sizes to choose from.
2. Bodycare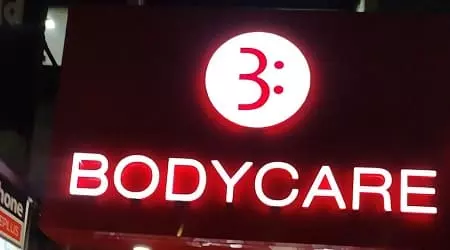 Bodycare is one of the most well-known and famous brands that manufactures thermal wear. Their products are designed for the whole family, and they are a particular favourite among people of all ages and at a variety of events. The available colours for both men and women are consolidated grey, dark melange, charcoal, and white.
The colors like pink, dull azure, sky blue and naval blue, are available for children to choose from. When winter comes around, it is strongly recommended that you use products from Bodycare inner since they provide warmth, comfort, or protection even when the temperatures are at their lowest.
3. Hanes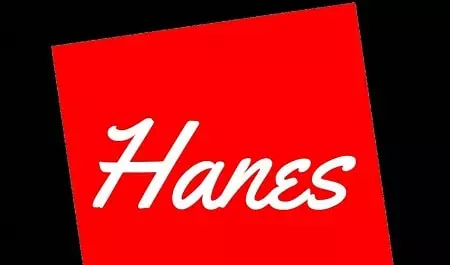 In order to make their thermal clothing, one of the most well-known brands, Hanes, like many other brands of thermal wear, employs a fabric that is a blend of polyester and cotton. This provides the wearer with a soft feel, unequalled solace, and warmth that cannot be matched by any other garment.
 These thermals come in a variety of sizes and can be customized with a choice of neck and sleeve styles. The thermals are also offered at costs that are affordable, and consumers receive sensitive surface thermals as a benefit of using the product.
4. Vimal Jonney
Vimal may not be a particularly well-known brand just yet, but the company is making a name for itself in the market for thermal apparel. It has an appearance that is crisp despite having a fine texture. During the cold winter months, vimal provides warmth. If the customer is looking for thermals that are affordable while maintaining a high level of comfort and quality, then they should purchase this product.
It has a large reputation among people because of the image that is promised by the product as well as the comfort that it provides to the individual who is wearing it. On the list of companies that make the excellent thermal wear in India, Vimal Jonney should absolutely be recognized as one of the most notable names, and it should also be included. In India, the Vimal Johnny brand is quite well known because it is a remarkable brand that produces thermal garments for people of both sexes.
5. Lux inferno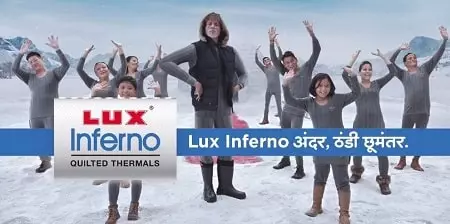 Lux Inferno's products almost never fail to live up to their users' expectations, and this is largely due to the fact that the company offers high-quality, practical items such as cosy thermal wear that is available in a variety of understated colours and is designed to blend in seamlessly with both professional and casual attire.
 The thermals are attainable within a value range that makes sense. During the more tense winter months, it enables you to relax more easily. Lux Inferno also ranks among the greatest brands in India when it comes to thermal apparel. This particular manufacturer offers a selection of thermal tops and bottoms in a variety of cuts and designs, including those with full or half sleeves, as well as some with no sleeves at all.
6. Oswal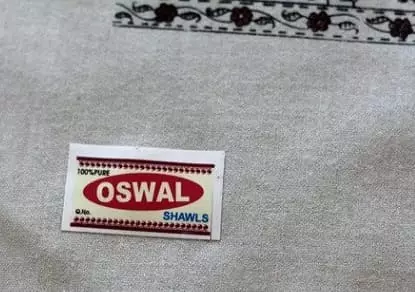 Oswal is among the greatest brands available, and their pricing are competitive. It is a cost-effective method of warming the whole body. Due to the fact that this material does not shrink at all, the longevity of this article will be increased. There is a wide selection of thermal wear available, both in terms of size and color.
 During the colder months, Oswal offers supplemental protection. One of these Indian brands that are well-known among the people of India is called the Oswal body warmer. It provides a large selection of body warmers & thermal apparel in a variety of forms and sizes to accommodate people of any gender.
7. Jockey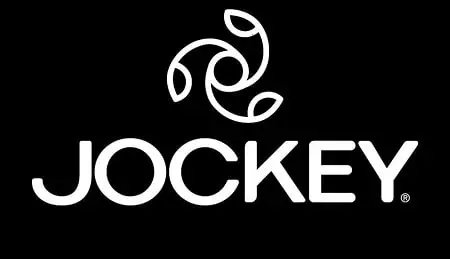 The Jockey brand is remarkable since it enables a person to have a great fit and does not make it difficult to kick back and relax. During the colder months, the texture of your Jockey thermals will unquestionably serve to keep you warm. The thermal is available in a variety of colors, including pink, black, white, or bountiful, among others.
Since the beginning of time, Jockey has been able to attract a diverse group of customers because to its strong brand image and, more importantly, its high product quality. Jockey is one of the most well-known and well-respected brands that also sells thermal wear in India; their products are lightweight and feel extremely delicate against the skin.
8. Zimfit
Zimfit is a manufacturer of thermals for males, females, & children, and the company provides a diverse selection of thermal clothing, including sleeveless, half-sleeve, and full-sleeve options. The high quality as well as the softness of the material will provide a feeling of coziness in addition to providing protection from the chill of winter.
 This particular brand's thermals are available in a variety of sizes, which enables customers to get a product that provides an optimal or satisfactory fit for oneself in accordance with their preferences. Zimfit is among the most well-known companies available today that provides inexpensive yet high-quality thermal apparel for use during periods of cold weather.
9. Selfcare
People that are interested in fashion are the target audience for this particular brand. Wearing thermal clothing will both protect and comfort you. In addition to that, it manufactures fashionable thermal apparel. This is why customers of both gender are drawn to this particular brand.
10. Hap Kings
The Hap Kings brand of thermal wear is one of the most well-known in the industry. They manufacture thermal blends that are designed to make customers feel more at ease. Even if it is really cold outside, your body heat will not be able to escape since the material has a heat-catching barrier that it possesses.
 There is a wide range of prices at which it may be purchased. People who are particularly sensitive to the feel of thermals are encouraged to purchase Hap King Products.
The feel of the brand is like a combination of many materials, which gives the wearer the ability to believe. Both the top and the bottom components that are made by this brand fit beautifully thanks to the flexibility of their design. These thermals are lightweight yet still manage to keep you warm thanks to the cutting-edge technology that was used in their design.
Conclusion
In a nutshell, due to the fact that individuals are so into their captivating visual appeal, thermal apparel has developed into such a status symbol as well as a vital component that should be included in every wardrobe.
The climate in India is notoriously unpredictable; one state could have a sweltering summer while another state could have a chilly winter. As a result, purchasing thermal apparel that can be utilized in any setting would be a wise financial decision. You no longer have to wear body warmers & thermal garments that are cumbersome, heavy, and unsightly because you now have the option to buy items that combine comfort and style in a single purchase.
Thermal Wear FAQs
What Are The Different Types Of Thermal Wear?
Ans: Okay, so you're looking for something to keep you warm, right? Thermal wear isn't a one-size-fits-all deal. You've got options! There are tops, bottoms, and hey, even full-body suits if you wanna go all out. And within these categories? It gets even more fun! We are talking about long sleeves, short sleeves, turtlenecks, and yes, let's not forget leggings and thermal undies.
What Materials Are Commonly Used In Making Thermal Wear?
Ans: Well, the usual suspects are wool, some synthetic fibers like polyester, and natural favorites like silk and cotton. Wool is your go-to if you're bracing for really cold weather; it's like a warm hug that also keeps you dry. Synthetics are light but great at handling moisture, while silk and cotton are for just a bit of a chill, nothing too Arctic.
Which Indian Brands Offer Thermal Wear For Extreme Cold?
Ans: In our opinion, brands like Jockey, Lux Inferno, and Rupa Thermocot have some awesome thermal wear perfect for super cold days. They've got everything from tops to bottoms and even those all-in-one suits, all made from top-notch stuff like wool and specialized synthetic fibers that lock in the warmth.
Is It OK to Sleep In Thermals?
Ans: That's totally okay, especially if you're somewhere really cold. They're like a second skin that keeps you warm and cozy all night long. Just make sure you pick ones that let your skin breathe, so you're not waking up in a sweat.
Is It Bad To Wear Thermals All Day?
Ans: The short and sweet answer is, it's not necessarily bad. But yeah, there's more to think about. You should really look for thermals that can breathe and wick away moisture. Otherwise, you could end up feeling icky or even get some annoying skin issues. If you're planning to be in your thermals all day, invest in some good-quality ones that are meant for extended wear.
What Is The Role Of 'Waffle Patterns' In Thermal Wear Fabric?
Ans: Well, those patterns are not just for show! Those little patterns trap air, making cozy little warm pockets between your skin and the fabric. That is something that helps keep you warm by boosting the fabric's insulation powers. So yeah, it's not just a design gimmick, it's a warm-up trick!
What Is 'Heat Retention Technology,' And How Effective Is It?
Ans: "Heat Retention Technology" sounds fancy, doesn't it? But don't worry, it's pretty straightforward. It's basically a special way to treat the fabric or build the garment so that it holds onto warmth better. This tech is super good at keeping your body heat close, which makes it perfect for freezing days or when you're out braving the cold for some winter fun.