You may utilize plywood for a wide range of construction projects. This item is ideal for taking care of interior needs like furnishing, paneling, and decorating. In the same way that you would be careful to only use the best cement, steel, bricks, as well as other building materials, one should also be careful to only use the best plywood.
List of Top Plywood brands in India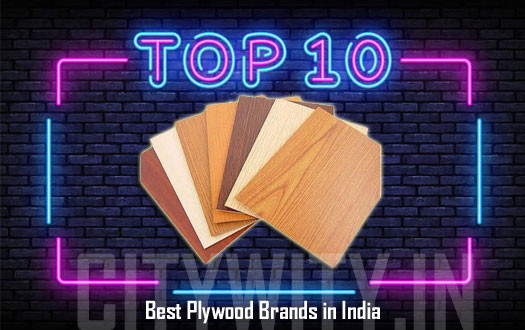 | | | |
| --- | --- | --- |
| Brand Name | Established Year | Head Office Location |
| SRG Ply & boards | 1895 | Gujarat |
| Wigwam Plywood company | 2003 | Punjab |
| Oriental veneer | 1991 | Mumbai |
| Century Ply | 1982 | Kolkata |
| SolidPly | 1975 | Andhra Pradesh |
| Archidply | 1976 | New Delhi |
| SIPL Plywood | 1956 | Gujarat |
| DG Dexaglobal | 2017 | Bengaluru |
| Designer point plywood | 1973 | Kolkata |
| Uniply Industries | 1996 | Chennai |
Poor quality plywood can lead to unsafe furniture that is vulnerable to decay from water, rodents, insects, and other pests. Under harsh conditions, they may not even endure that long. Because of this, having access to this list of top 10 best plywood brands in India 2023 would be essential to your search for the ideal plywood brands.
1. SRG Ply & boards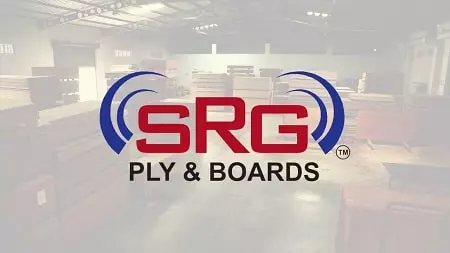 The SRG is an international firm with headquarters in New Delhi that has been dealing in the buying, selling, and processing of timber in India for over a century. When it comes to plywood, SRG is far and away above the competition because to their innovative and eco-friendly offerings. Through a process that begins in the forest and ends with furniture, they confidently declare excellence in design that exceeds all requirements and expectations.
Beginning in 1895, when pioneering industrialist Mr. Raikripal Garg launched the brand and built it into a global symbol of progress, the corporation has a long and storied history. Because of his unparalleled expertise, years of experience, and meticulous attention to detail, SRG has become a leading producer of high-quality multi-purpose plywood and veneer.
2. Wigwam Plywood company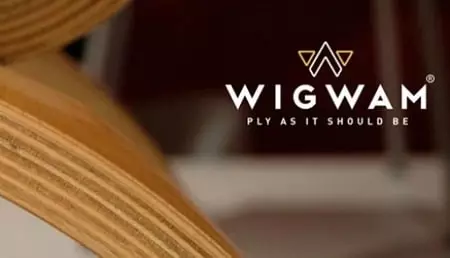 The Wigwam Plywood Company has made a name for itself as a premier plywood manufacturer in Kerala. It's a cutting-edge plywood factory, ranking among India's best. This Plywood is a division of Savitri Woods, a manufacturer of core veneers and other components for top-notch plywood.
The company's origins are in Northern India, but it has settled in Kerala because of the high quality of its raw materials. The company's product, which they call Wigwam, is supposed to be termite- and fire-proof plywood of the highest grade.
The plywood is so tough that it may supposedly last for decades in spite of being subjected to any number of different forms of abuse. Uni Agencies, situated in Kochi, Japan, has been granted exclusive distribution rights for the time being.
Plywood, ornamental laminates, blockboard, decorative veneers, MDF, laminate flooring, and even partitions for the bathroom are just some of the many interior construction materials that they produces.
3. Oriental veneer
When it comes to home furnishings, nobody does it better than Oriental Veneer Products Ltd. It has earned a stellar reputation for its high-quality Plywood, doors, portable toilets, and other home construction supplies. Mithiborwala Group owns and promotes the business.
 The company's COMPREG Wood centered Resin Impregnated Wood is its flagship product. In addition to their plywood, however, this company is known for its exceptional strength and longevity.
The plywood is personally tested for quality and grade in the company's 600 square foot research lab & manufacturing factory before it is verified. The company's plywood offerings include a wide variety of varieties. The plywood is of the highest quality and is of a commercial standard, meaning it was made using the greatest possible materials.
4. Century Ply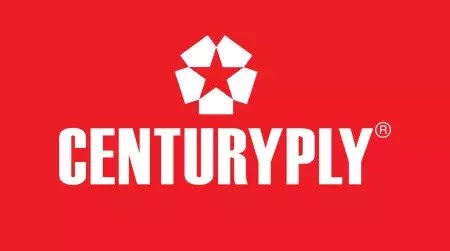 Plywood is a major industry in India, and Century ply is a major player in this industry as both a manufacturer and a supplier. They manufacture a variety of wood-based products including laminate sheet, MDF board, fiberboard, laminate, veneer, and plywood.
When it comes to selling plywood and veneers for a variety of purposes, they are the market leaders. The Century factory is based in Kolkata, and the company has recently opened a new branch in Punjab. Century Plyboards (India) LTD's plywood is marketed under the brand name Century Ply.
When it comes to plywood and other products, Century Ply Ltd. is in a league of its own in terms of creativity and quality.
Using cutting-edge methods and tools, they create and showcase a luxurious way of life. To live in this century is to live in the fly century, and the two have become practically interchangeable.
The corporation developed and brought to market innovative items that altered the course of Indian history. For this reason, the company's high-quality products have revolutionized the idea of a contemporary home.
5. SolidPly
SolidPly, which began as a small plywood trading company in 1975, is now the largest plywood producer in India. The company's factories in Visakhapatnam, a major port city, allow it to take use of the city's convenient location, as well as the country's well-developed transportation infrastructure.
They have cutting-edge technology and a devoted, hard-working staff.
The firm follows an open, honest, and unequivocal attitude in its pursuit of the finest raw materials for plywood manufacturing. The imported wood used in the plywood they sell is treated in a specific way, and we have an edge technologically thanks to their in-house resins factory and cutting-edge testing facility. Their mission is to supply superior plywood at an affordable price.
6. Archidply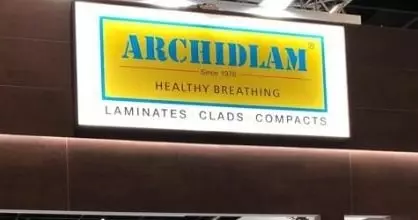 According to its website, Archidply is a top plywood manufacturer in India, and its innovative spirit is among the company's greatest strengths. It has had unmatched success since its inception in 1976.
So much of what Archidply has claimed to do for plywood production have yet to materialize. Together with cutting-edge technology, they employ cutting-edge tools and resources to acquire premium ingredients.
Archidply makes it possible for consumers to get any look they like by providing them with a number of different options. It comes with ten different specialized laminates, each of which comes in a range of sizes and is available in over a thousand different designs and fifty different textures.
In addition to this, Archidply is the world's first plywood company to implement toxin screening technology. They have a large customer base in India as well as other countries.
7. SIPL Plywood
The Sawmill Industry of Pakistan Limited (SIPL) Plywood was founded in 1956 and has since mostly served as a timber provider. It began producing its own plywood in 2017 and has now established an industry-standard manufacturing unit. SIPL introduced a new line of ply to the marketplace that prioritized customer satisfaction above all else and was priced competitively, making it among the top waterproof plywood manufacturers in India.
SIPL Plywood provides competitively priced, high-quality, environmentally sustainable products. It offers a vast selection of products for a wide range of needs. It's important to highlight this because of the variety of goods it offers and the reasonable prices it maintains.
8. DG Dexaglobal
Plywood sold under the DG Dexaglobal brand name can be found on Amazon. You'll find a wide variety of beautiful and vibrant plywood here, perfect for giving your furniture a stylish makeover and providing a solid foundation.
The plywood sold by DG Dexaglobal is sunmica laminated on both sides. Plywood in various thicknesses for specialised uses is available.
The pre-made layouts and color schemes facilitate instant setup.
9. Designer point plywood
Plywood from Designer Point may be cut to any size or shape, making it ideal for unique DIY projects. Their wares can be personalized to one's aesthetic preferences.
The plywood is specifically designed to last for many years.
Its consistent forms and sizes make it ideal for creative pursuits like painting. Designer Point Plywood is widely used because it offers high-quality products at reasonable pricing.
Their dedication to ensuring the happiness of its clients has enabled the company to manufacture plywood of an exceptionally high standard.
It comes in a wide variety of colors and textures, making it appropriate for usage in every room in the house.
10. Uniply Industries
The prosperity of the plywood sector is directly correlated to the high quality goods manufactured by Uniply Industries Ltd.
Uniply stands out in the eyes of modern consumers thanks to its dedication to quality throughout the whole manufacturing process, its dedication to constant innovation, its careful stewardship of natural resources, and its wide selection of top-tier products.
Uniply was founded in 1996 by a team of plywood industry veterans with the firm conviction that they could supply customers with superior sheet materials, plywood, and auxiliary products. Quality and dependability are now typically associated with well-known brand names.
Conclusion
If you are interested in purchasing some of the highest-quality wood that can be found anywhere in the nation, then you should begin your search with these 10 different brands. These ten brands, each with years of experience, amazing customer satisfaction, and a good catalogue, have what it takes to provide you the house that you deserve.
Plywood FAQs
Is It Necessary To Treat Plywood For Termite Resistance?
Ans: Oh, absolutely! If you're using plywood in places where it's damp or where those pesky termites love to hang out, it's a smart move to treat it. Some good chemical sprays can toughen up your plywood and make it a no-go zone for termites, adding years to its life.
What Is 'Veneered Plywood,' And How Does It Differ From Regular Plywood?
Ans: So, veneered plywood has a thin layer of either hardwood or softwood glued right on top. It's like the plywood put on a fancy coat to look good, making it the go-to choice for things you'll actually see, like furniture or cabinets. Regular plywood is, well, more of a behind-the-scenes kind of material, sturdy but not dressed up.
What Is The Average Lifespan Of Plywood?
Ans: How long plywood lasts can be a bit like how long a pair of shoes lasts, it really depends on how you use it and where you put it. But if you treat it well and keep it dry, a good piece of plywood could last for 15 to 20 years to come.
Is It Advisable To Buy Or Order Plywood Online?
Ans: Of course, buying plywood online is super convenient but has a couple of downsides. For example, you can't actually touch or see it before buying. If you're going with a trusted seller and you know your plywood ABCs, then yeah, clicking that 'buy' button can be just fine!
What Is BWR (Boiling Water Resistant) In Plywood?
Ans: So, you've heard of BWR plywood but aren't quite sure what it is? Well, this type of plywood is the go-to choice for spaces like kitchens and bathrooms where water is always making an appearance. They give this plywood a special treatment, so it's tough and water doesn't mess with it.
Should I Buy A Lightweight Plywood Or Heavier Options?
Ans: Well, it really depends on what you're planning to do. If you want something that's easy to lift and move around, lightweight plywood is your thing. But if you need something more hardcore, like for flooring or structures that need to stay put, then heavier plywood is what you should consider. Simple as that.
What Exactly Laminated Plywood Is?
Ans: Laminated plywood has an extra layer of laminate on it, often made from something called high-pressure laminate (HPL). Not only does it make the plywood look more polished, but it also gives it some extra strength. This type of plywood is often used in fancy furniture and kitchen cabinets.
Is MDF Stronger Than Plywood?
Ans: Yeah, both are made from wood, but plywood has a better game plan when it comes to being strong and dealing with things like water and changing temperatures. MDF is like the budget-friendly option, it's often cheaper but doesn't handle weight or moisture as well as plywood does.