Taps, also known as faucets, are an essential part of every household in India, but have you ever thought about the impact they have on the overall aesthetic and design of your home? The truth is, taps are no longer just about functionality, they have become a stylish and modern addition to the kitchens and bathrooms of many Indian households. From sleek, contemporary designs to classic, traditional looks, the options are endless.
But with so many tap brands present in the Indian market, how do you know which one to choose? Which brands offer the best quality, durability, and design? The answer is not as simple as you may think. It's like finding a needle in a haystack. With so many options available, it can be overwhelming and confusing for a regular buyer to end up buying durable, stylish yet affordable tap options. That's why we've done the hard work for you. We've researched and compiled a list of the top 10 best tap brands in India for 2023. So, don't waste your time and money on sub-par taps, read on to find the perfect tap for your home and make a wise investment in the long run. So let's dive straight into this knowledgeable post.
List Of The Top Tap Brands In India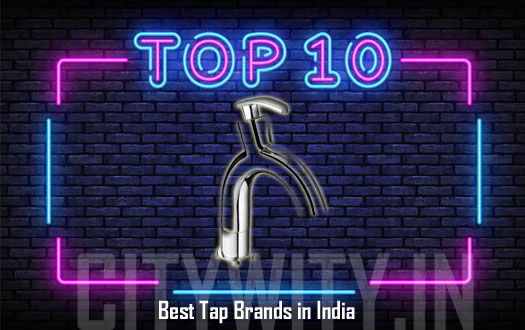 | | | |
| --- | --- | --- |
| Brand Name | Established Year | Head Office |
| Jaquar | 1960 | Mumbai |
| Kohler India | 1873 | Gurugram |
| Cera | 1998 | Ahmedabad |
| Hindware | 1960 | Gurugram |
| Somany | 1969 | Noida |
| Delta faucets | 1929 | Gurgaon |
| Parryware | 1952 | Chennai |
| Cavier | 2008 | Jamnagar |
| REGINOX | 1976 | Bengaluru |
| American Standard | 1929 | Gurgaon |
1. Jaquar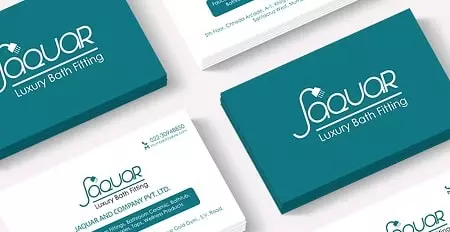 When Jaquar first made its debut in the Indian market, it was like a breath of fresh air. With its sleek and stylish designs, it quickly won over the hearts of many Indians looking to upgrade their bathroom fittings. Fast forward a few years, and Jaquar has solidified its place as a leading brand in the Indian tap market. If you're in the market for new bathroom fixtures, you simply can't go wrong with Jaquar. Their collection of bath fittings and taps is nothing short of breathtaking, the simplistic yet elegant designs will for sure leave you in awe. The brand has a way of making even the most mundane bathroom fittings, like taps, look like works of art. And when you see the quality of their products up close, you'll understand why they have such a loyal following. Now, We know what you're thinking, Jaquar products must be pretty expensive, right? Well, they're not the most affordable option out there, but trust me when we say that you won't regret the investment. The quality and durability of Jaquar products are second to none. Plus, they come with a sense of luxury and class that you just can't put a price on.
2. Kohler India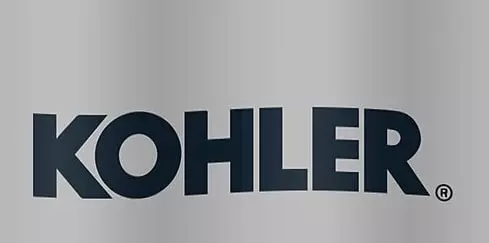 Whether you're looking to upgrade your sink, toilet, tap, or even your mirror, Kohler India has got it all. But what really sets Kohler India apart from the competition is its dedication to customer satisfaction. These guys know how to take care of their customers, and it shows. When you purchase one of their bathroom fittings or any other products, you'll get scheduled maintenance by a professional. That's right, you won't have to lift a finger to keep your new fixtures looking and functioning like new. Now, we know what you might be thinking – "if they offer all this, the products must be super expensive!" But that's not the case. Sure, Kohler India's products may not be the cheapest on the market, but they are worth every penny. They offer top-notch quality, and that's what really matters in the long run.
3. Cera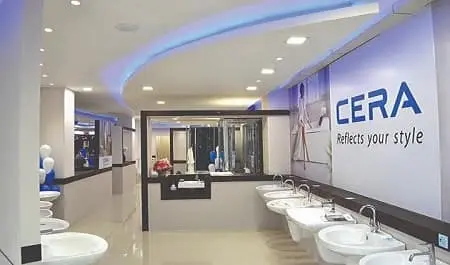 Cera is a real game-changer in the world of sanitary ware and if we were talking about all types of sanitary ware, and not just taps, Cera would be at the top of our list. Cera has a wide range of options for everyone, whether you're looking for something functional and basic or something sleek and modern. Their tap collection is filled with options that will leave you feeling like a kid in a candy store. We know how stressful it can be to find something that fits your style, budget, and quality all at once, but with Cera, you don't have to compromise on any of those factors. And let's not forget, Cera's products are known for their durability and longevity, so you can rest assured that your investment will last for years to come.
4. Hindware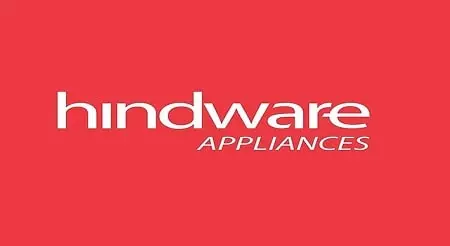 This brand has been dominating the sanitaryware and bath fittings market and has established itself as a leader in the industry. The secret behind Hindware's success is the top-notch quality products it offers. In the past, Hindware became popular in India because of its incredibly affordable price points. However, today, the market is much more competitive and Hindware has had to adapt to stay on top. Despite this, Hindware still continues to offer some of the best quality taps and faucets in the Indian market. Whether you're looking for a stylish, modern design or a more traditional, classic look, Hindware's bath fitting and sanitaryware collection won't disappoint you at all.
5. Somany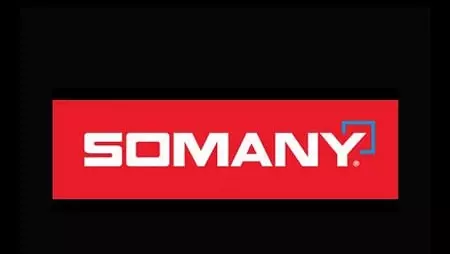 Are you tired of boring, run-of-the-mill faucets and taps that just don't cut it in the style department? Look no further than Somany! This Indian brand is known for providing high-quality bathroom and kitchen fixtures that are not only functional but also visually appealing. Somany offers a wide range of styles, from modern and contemporary to traditional and classic, so you can find the perfect fit for your bathroom or kitchen decor. But don't let their good looks fool you, these faucets and taps are built to last and made with high-quality materials that can withstand daily use. Plus, with finishes like chrome, nickel, and brass to choose from, you'll have no problem finding the perfect match for your space. So, whether you're looking to spruce up your bathroom or kitchen, or simply looking for a faucet or tap that will stand the test of time, Somany has got you covered.
6. Delta Faucets
Delta Faucets offer a wide range of faucets and taps that cater to the needs of Indian customers. Their faucets and taps are designed with advanced technology such as touchless operation and water-saving features, making them not only stylish but also practical and eco-friendly. But don't just take our word for it, the quality of Delta faucets speaks for itself. The moment you have the in-hand feel of the faucets or taps from this brand, you'll automatically know that these aren't generic taps, these are built to last.
7. Parryware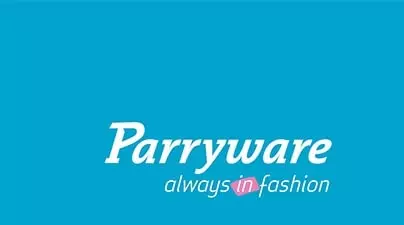 Parryware is a brand that is synonymous with luxury, style, and innovation when it comes to bathroom fittings in India. They offer a wide range of faucets and taps that are designed to elevate the aesthetic appeal of any bathroom space. Whether you are looking for a sleek and modern design or something more traditional, Parryware has a product that will fit your taste. Parryware pride itself in providing products that are not only functional but also energy efficient, helping you to save water and money. They have been pushing the boundaries of design and technology in the bathroom fixtures industry and are constantly introducing new and exciting products that set them apart from the competition.
8. Cavier
Cavier offers a wide range of faucets and taps that are not just functional but also the epitome of elegance and sophistication. If you are looking for a touch of class and luxury for your bathroom or kitchen, Cavier is the brand to trust. Their products are not only made with high-quality materials such as stainless steel and brass but are also designed to be durable and long-lasting. But that's not all, they offer a variety of finishes that are sure to match any decor, from traditional chrome to contemporary brushed nickel, and even rustic oil-rubbed bronze. And with easy-to-use handles, you'll find yourself admiring the beauty of your faucet and enjoying the convenience it offers.
9. REGINOX
With over 40 years of experience in the plumbing industry, REGINOX has earned a reputation for producing products that are not only beautiful but also engineered to perfection. The company's latest offerings for Indian customers are nothing short of extraordinary. They offer a wide range of faucets/taps that are tailored to meet the needs of the most discerning customers. Additionally, the faucets/taps come with features such as water-saving technology, easy-to-clean designs, and sleek, contemporary styles that are sure to elevate the feel and vibe of any kitchen or bathroom.
10. American Standard
We sure have added some other United States-based brands, but among all of them, American Standard is the most famous and preferred one when it comes to buying faucets/taps in India. The reason for that is pretty simple, American Standard taps are pretty minimalistic yet stylish and durable. That's exactly what an Indian buyer looks for when buying taps from the market. So it's no wonder why the American Standard brand has been incredibly successful at establishing itself in the Indian market.
Tap Brands Related FAQs
Q1. What is the difference between a tap and a faucet?
Answer: Faucets, or as our British friends call them, "taps," are pretty much the same thing. In the US, people usually say "faucet," like "water faucet," but you'll hear "tap" too. And in India, we call them taps as well as faucets interchangeably.
Q2. Which type of taps are the best?
Answer: Chrome is where it's at for bathroom taps. Most taps you'll find have that shiny chrome finish. Not only do they look sleek and modern, but they're also resistant to corrosion and scratches. Plus, they're a breeze to clean!
Q3. Which is better Jaguar or Kohler?
Answer: Jaquar and Kohler are both top-notch, premium sanitary ware brands in India. While Kohler might have a slight edge in terms of product quality, Jaquar is known for its amazing customer service.
Q4. Which is better, stainless steel tap or a brass one?
Answer: Well, in the market, you may find many sellers selling brass taps that have chrome coating on them, while they may be a little inexpensive, keep in mind that, the chrome coating may peel off with time. On the other hand, stainless steel taps are just awesome, they are the strongest, most affordable, and don't have any coating on them.
Q5. Which tap is good for the kitchen?
Answer: Stainless steel taps are your go-to for kitchen use. These taps have a smooth finish, making them super easy to clean, and they don't harbor as many bacteria as other kitchen taps. The cherry on top? They're affordable too!
Q6. What is the best material for a tap?
Answer: Taps can be made from all sorts of materials like aluminum, stainless steel, nickel alloys, mold steels, brass & bronze, iron, and even plastics. The perfect combo of special geometries, tap surface treatments, and premium steels create the top-notch performance. However, stainless steel taps are the popular choice and are known for their durability.
Conclusion
Alright, so keep in mind, whenever you are in the market to buy the best faucets or taps for your house, don't just choose any generic brand. Instead, pick any brand listed on today's post, and by doing that you'll ensure to buy the best taps that will last for years to come.