Wall clocks are more than just timepieces; they are more of a decorative object to fill the emptiness on your walls. Don't you think that way? So, if you already have a wall clock in your living room or another room in your house, simply remove it and observe the void it leaves. If you're someone who doesn't think about wall clocks too much, it is for sure that once you remove that wall clock from the wall, you'll feel its impact.
However, from the aspect of your home's interior design, you shouldn't just head to the market and pick any wall clock to mount on your living room wall. You should thoroughly consider whether the clock you're buying complements the theme of your living room or not; otherwise, it will look out of place. Aside from that, you shouldn't overlook the build quality of a wall clock because it should last for years. The looks, build quality, and good price points are the things you can only expect when buying a branded wall clock. And to help you out with that, we're here with this comprehensive list of the top 10 best wall clock brands in India. So let's get down to it. Shall we?
List of Best Wall Clock Brands In India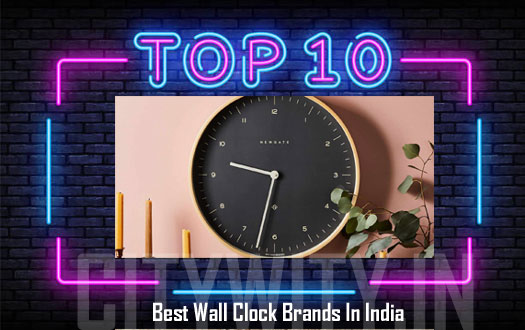 | | | | |
| --- | --- | --- | --- |
| Brand | Established In | Founders/CEO | Head Office |
| Ajanta World | 1971 | Odhavaji Raghavji Patel | New Delhi |
| Oreva | 1971 | Odhavji Raghavji Patel | Ahmadabad, Gujrat |
| Titan | 1984 | Xerxes Desai | Bengaluru, Karnataka |
| Casio | 1946 | Tadao Kashio & Toshio Kashio | Tokyo, Japan |
| Seiko | 1881 | Kintarō Hattori | Tokyo, Japan |
| Kaiser Quartz | 2000 | Jayantilal Bhoraniya | Sanala, Gujarat |
| eCraft India | 2014 | Rahul Jain | Jaipur, Rajasthan |
| Chumbak | 2010 | Vivek Prabhakar | Bengaluru, Karnataka |
| JaipurCrafts | 2012 | Manish Jain | Jaipur, Rajasthan |
| Opal Clocks | 2007 | Sameer Subhash Gujar | Pune, Maharashtra |
1. Ajanta World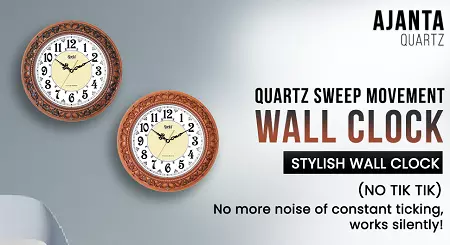 When searching for one good-looking wall clock for your living room, it's not possible that you happen to look over the Ajanta wall clocks. They're on every online marketplace in India, and along with that, their offline demand is quite high as well. When Odhavaji Raghavji Patel started this brand, he specifically targeted every budget segment of customers. And now, when you look up anywhere for Ajanta clocks, you'll find all sorts of clocks, such as digital, analog, desk clocks, tower clocks, etc. Before digitalization, Ajanta clocks were famous around New Delhi, but now that they've set themselves up for the digital space, they're famous in every corner of the country. It's because who doesn't love a wall clock that suits their budget, looks cool in the living room and has good build quality? And that's the prime reason behind the popularity of Ajanta clocks. Also read here about best cheap canvas photo prints.
2. Oreva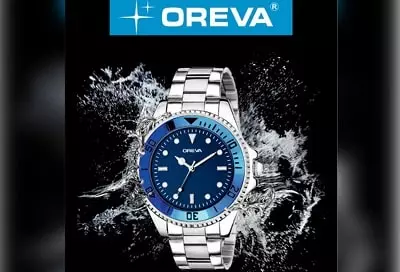 When Odhavaji Raghavji Patel started Ajanta World, he also laid the foundation in 1979 for another brand called Oreva. And it turned out that both of his brands took off, and the growth of these two brands skyrocketed within the last decade or so. As mentioned earlier, the founder knew the potential of digitalization of their business, and he just went for it, and well, we all know how that turned out. Don't we? As of now, Oreva is the 2nd largest clock brand in the Indian market. No other brand comes even close in terms of trust and popularity in the Indian market. However, Oreva doesn't only sell wall clocks; they sell all sorts of home appliances and electronic items. You can find a variety of their products on huge online marketplaces such as Amazon, Flipkart, AJio, etc.
3. Titan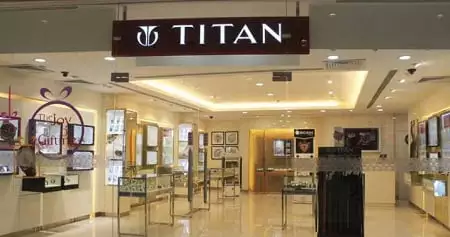 Titan actually became famous because of their wristwatches, and we are sure that some of you may remember those classic Titan TV commercials. Titan is one of the oldest brands in this niche, so the trust among customers for Titan is quite understandable. However, digitalization and the internet also helped Titan touch the new peaks of its growth in decades. Usually, when people hear about the Titan brand, they think of just premium wrist watches, but actually, this brand has a lot to offer. They sell a variety of accessories for both men and women; you can also find smartwatches and, of course, some incredible-looking wall clocks. When in 1984, Xerxes Desai built this brand from scratch, he precisely knew what he wanted to achieve, and we can say that his dedication and hard work brought Titan to this level.
4. Casio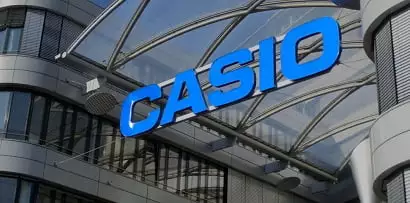 Casio's website gets 5 million plus visits every single month from tier one countries like the USA and UK. It became quite popular in India fairly recently because Casio offers almost all the types of clocks one can imagine. We can certainly say that when it comes to wall clocks, no other brand can beat Casio's catalog. These wall clocks are taking the huge online marketplace by storm. Also, the feedback from the customers is quite good, which also helps gain the trust of customers who are new to Casio and have never used this brand's clock before.
5. Seiko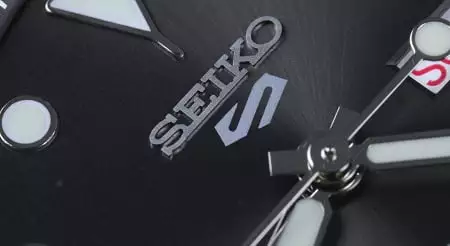 Kintar Hattori's hard work and intelligence resulted in Seiko, who was undoubtedly one of the greatest horology experts of all time. He began Seiko in 1881, and certainly, if he was among us, he would be proud to see how popular this brand has become. In modern times, this brand targets professionals and delivers the best quality, stylish-looking wristwatches. However, that's not everything that Seiko has to offer. There are a variety of wall clocks that they make. You can check out all their wall clocks on the Indian version of the website.
6. Kaiser Quartz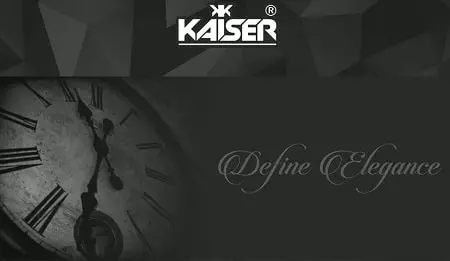 It is the elegance of Kaiser Quartz clocks that makes them stand out as compared to the others on the market. No matter what your preferences are for wall clocks, Kaiser has got you covered. They've got all sorts of clocks, such as premium wooden, glass, and pendulum-type ones. Along with that, you can find clocks as per your budget, so they wouldn't be heavy on your pocket. The wooden and classy-looking clocks by Kaiser really caught our attention; they're just perfect if you're going for a vintage theme. These are the ones that people buy most of the time. You can confirm that by taking a look at their reviews on online marketplaces.
7. eCraft India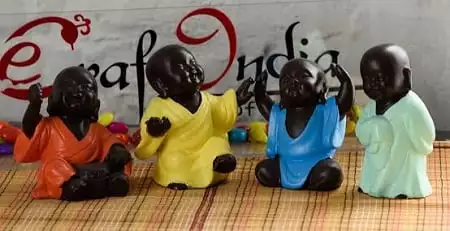 When Rahul Jain, with some other friends, began eCraft India, he had a clear goal in mind to make it a popular online marketplace for gift items, and it looks like they established this brand in the market quite well. When eCraft India began its journey in 2014, it was just a small online shop with some products here and there, but now, the catalog that they have is unmatchable. On their website, you can find home decor, furnishings, paintings, kitchen, dining, and other special items for the festival. Plus, they try to offer something special during the festive seasons, and that could be another reason why eCraft India grew this fast.
8. Chumbak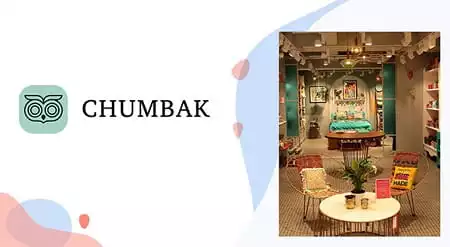 Are you looking for items to give a funky, colorful, and punchy look to your home? Well, Chumbak is the exact place we'll refer to then. The name represents the magnet, and sure enough, it is like a magnet for those who are looking for such awesome products. After its establishment in 2010, this brand stumbled a little, but when the wave of digitalization hit India, the growth of small marketplaces or shops like Chumbak got a great amount of traffic. As a result, now we know how popular the Chumbak brand is, and we're specifically adding it for the awesome wall clocks they have. When you explore the wall decor section of this shop, you'll find a bunch of awesome options to level up your interior design. However, don't miss those incredibly funky-looking watches. This way, you can give more character to your home's interior design.
9. JaipurCrafts
This brand is quite different from traditional wall clock brands; it's more about special items that you won't find anywhere else. We would love to add JaipurCraft to our other posts where we'll talk about special gift items, but for now, we have included it as the best wall clock brand, so let's talk about that. On their website, wall clocks are also part of the category of special items, and we can say for sure that you'll love what they've done with the clocks to make them look interesting. Just check out the clocks section on their website, and we can guarantee you that you'll be overwhelmed by the unique clocks they have.
10. Opal Clocks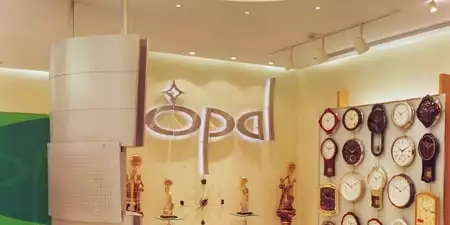 Sameer Subhash Gujar started Opal Clocks in 2007 because he is a huge fan of horology and, more specifically, he likes the unique design of clocks. Because of his dedication, he managed to make Opal Clocks one of the leading clock sellers in the country. You can find every type of clock in every budget segment, and that's the beauty of the Opal brand. But we have to say that once you start looking at the hundreds of clocks by this brand, you'll be dazzled by all the options. Which is a good thing if you really want to invest in a good-quality wall clock.
Final Thoughts
So if you're really into horological stuff, or you just want to make your place look interesting, we suggest checking out all these brands before making the final purchase decision. It's quite possible that you may find something interesting that not only looks great but also fits your budget.
Wall Clock FAQs
How Do I Choose The Right Size Wall Clock For My Space?
Ans: Wall clocks usually come in sizes that go from tiny (like 6 inches) to "woah, that's a clock?" (like 32 inches). If you've got a cozy, small room, you might wanna look at clocks that are around 8.5 inches. Got more room to play with? Medium-sized clocks, anywhere from 12 to 24 inches, are just your thing. And if you're looking to make folks go "WOW," a big ol' clock, 24 to 32 inches, might be your thing. But remember, you don't wanna dwarf everything else in your room. The clock should be easy to read but not be the only thing people see.
How Often Should I Change The Batteries In My Battery-Operated Wall Clock?
Ans: Battery life can be a bit of a wildcard, it depends on the type of clock you've got and the quality of the batteries you're using. But as a good rule of thumb, aim to switch out those batteries every 6 months to a year.
What Should I Consider When Choosing A Wall Clock To Match My Home Decor?
Ans: Remember, you're not just buying a clock, you're adding a new member to your room's style squad! So, you gotta think about a few things like the clock's style, the materials it's made of, and its overall vibe. There are tons of options out there like traditional, rustic, modern, minimalist, you name it. So, take a good look around your room. What's the vibe? Comfy and casual or more on the sleek and modern side? Choose a clock that fits that vibe. If you're into old-school charm, a clock with Roman numerals and fancy details might be right up your alley. But if you're all about that clean, uncluttered life, go for a clock with simple lines and minimal design.
What Is The Average Lifespan Of A Wall Clock From A Reputable Brand?
Ans: If you grab a clock from a brand that knows what they're doing, you're looking at a time-teller that could last you ages, like, decades! Seriously, get one made of good stuff (we are talking about quality materials) and show it a little love now and then (like cleaning and maybe changing its batteries), and that clock of yours could be ticking for a really long time.
What Is The Difference Between Quartz And Mechanical Wall Clocks?
Ans: Quartz ones run on batteries. Stick a battery in, hang it on the wall, and you're good to go. Mechanical clocks? Well, that's a different story. These are the wind-up types. You've gotta give them a little twist every now and then to keep them ticking. But hey, they look gorgeous and are kinda fancy. If you're looking for something that's easy on the wallet and easy to take care of, go quartz. But if you're into craftsmanship and love the look of old-school, mechanical is what you should opt for.