Alright, now's the time to take a look at what should be on your shopping checklist when it comes to newborn baby clothes. Well, since there are a lot of things you need to know or choose between, that's why, let's get started with it, shall we?
Clothing List For Newborn Baby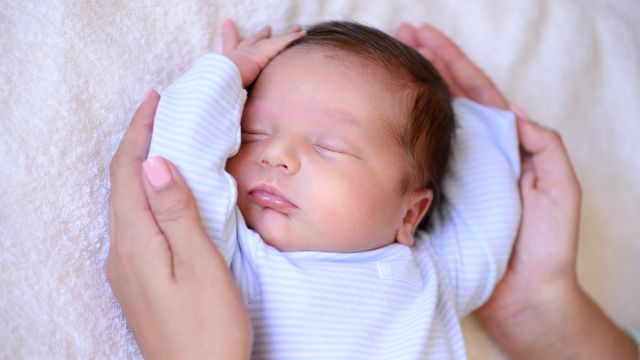 1. The Basic Everyday Essentials
Okay, so you've got a bundle of joy, right? Well, welcome to the wild journey of parenting! When you're thinking of what to dress them in daily then "onesies" are your best bet. Trust us, you'll be nodding in agreement during those many diaper switch-outs. And what about T-shirts? They're brilliant under a wee sweater or jacket, especially if it's got those fuss-free buttons. And don't get us started on those adorable legs, they deserve cute pants. For midnight nappy change gowns are your secret weapon. And what when bedtime calls? Comfy sleepers are your answer. Those tiny toes? Not stepping out yet, but they sure love some warmth. So, don't forget those socks or booties. And, just a little tip here, during those initial days, those knitted hats are absolutely precious. Keeps the little one all warm and cozy.
2. Layering Essentials For Changing Climates
See, in the changing weather, little ones need their shield, and cardigans are like a warm hug on cold days. And what if the sun is playing hide and seek? Well, in that case, it is best to keep both lightweight and snug jackets close by. And singlets? Think of them as perfect clothing for any baby get-up, making sure they're all wrapped up.
3. Dressing Up For Special Occasions
For those heart-melting family pics, or maybe a day out, you'll want those dress-up clothes. And when grandma's heart does that little "aww", you know you nailed it! Comfort is key, but a sprinkle of style never hurts. Whether it's a day under the sun or a warm dinner indoors, a chic top or onesie can really level up your little one's cuteness.
4. Practical Add-ons
Okay, not all stuff is just for the cuteness overload. Some mean business! Some things are just, well, essential. Bibs? Not only for mealtime. Think drool city or the occasional "oops" moments. Oh, and babies have a knack for scratching themselves, and that is where mittens come to the rescue! And booties are like a warm hug for those tiny feet, especially when it's cold out.
5. Swaddling and Comfort
We all dream of our little ones sleeping like, well, like little angels, don't we? Now, have you heard about these muslin and cocoon wraps? Depending on where your home sweet home is, and what the climate is like, you might wanna lean towards either snuggly warm or breezy light blankets. Oh, and a quick tip? Always give those blankets a little air test to ensure they're the right kind of breathable for your precious one.
6. Additional Essentials for the Newborn Wardrobe
Now, apart from those adorable outfits that we can't resist, there are a couple more things to toss in the cart. Let's say bath time wraps up, and you're enveloping your baby in this ultra-soft, toasty hooded towel. Feels heavenly, right? And yeah, let's not forget how crucial bedtime is. It's essential to get some soft, breezy sheets for your little one's cozy crib or bed.
Things To Keep In Mind For Newborn Baby Clothes Shopping
So, you're diving into shopping for your little one, right? First and foremost, always put safety first no matter what. Steer clear of anything with tiny bits that might be a choking risk. And, if you can, go for those organic or natural materials if possible. Oh, and here's a heads-up,  babies grow up super fast! So, mix up those sizes when you're shopping. A little loose is always better than super tight. And yeah, we know, it's easy to get carried away and want to grab everything cute you see, but remember to consider quality over quantity because that's the way to go.