The journey of parenthood is surely a remarkable one filled with all sorts of moments from the hectic moments to the unforgettable joys you have with your little one. And as parents, you always want to provide the best of the best for your little bundle of joy, right? That's why, to ensure the well-being, comfort, and happiness of your baby, you come across baby products. But the thing with baby products is that you have to be extra careful with what type of baby products you use and what ingredients it contains.
On top of that, the dozens of brands available in the Indian market make it even more complicated for new parents. If you find this confusing and excessively overwhelming, then worry not because we are here to save the day with our detailed list of the top 10 best baby product brands in India for 2023. So yeah, without wasting any more time, let's get down to it then, shall we?
List of Top Baby Products Brands In India
1. Mamaearth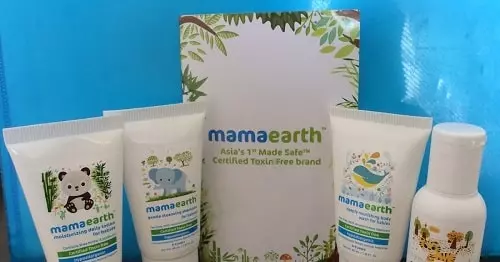 Mamaearth is an Indian brand that is primarily known for its skin care, hair care, and personal grooming products. But did you know that Mamaearth has also started branching out into mom-and-baby care products as well? The best thing about this brand is that the baby care products that Mamaeath offers are free from any harmful chemicals and things like that. That's the prime reason why more and more parents are considering Mamaearth products these days for their babies. You can visit Mamaearth's official website and buy anything you like, and in the babycare department, they sell all sorts of stuff like baby shampoo, diapers, lotions, body wash, oils, and things like that. Another great thing about Mamaearth baby products is that they don't cost you too much, which is the best plus here.
2. Huggies
Every baby needs one thing, and that is changing diapers, mostly multiple times a day. And in that case, you have to be careful to use a diaper that doesn't cause any irritation on your baby's skin. Right? And that is exactly where brands like Huggies come into play. Huggies is known as one of the best baby diaper brands in the country, and you know it from those good old TV advertisements. Correct? This brand has the softest and chemical-free diapers that actually smell good, however, the brand denies that they use harsh fragrances that can cause skin irritation in baby's skin. Along with just diapers, we'll also recommend checking out their Huggies Wipes that you can use to clean your baby's skin.
3. Himalaya
Now, just like Mamaearth, Himalaya is also known as this huge and natural skin care product brand in the country. But they too have made their appearance in the babycare products niche. The thing that makes Himalaya the best baby products brand in India is that they use high-quality natural and herbal ingredients to make sure that their products are incredibly safe for the little ones. You can buy all sorts of baby products from Himalaya like body wash, shampoo, creams, powders, massage oils, lotions, cleaners, etc. The main goal of this brand is to provide natural ingredient-filled baby care products that can help new parents provide nourishment and protection to their little ones without spending too much on expensive and chemically loaded products.
4. Johnson's Baby
Now, Johnson's Baby has been in controversy in recent times, but still, it is considered one of the best baby products brands because the brand has an overall good reputation around the globe. And it is probably the oldest established brand on this list today. With Johnson's Baby, you can buy literally every baby product you'll need to nourish and take care of your little one. Whether you want to buy baby powder, shampoo, body wash, moisturizers, hair care, massage oil, or anything like that, just head over to their official website or a nearby offline store.
5. Pampers
In India, Pampers is known as one of the few brands that started this whole baby care product thing. Pampers is mainly known for making the best quality baby diapers in the country, and you can find them selling different types of these diapers as well. Whether you want dry diapers, diaper pants, newborn baby diapers, or anything like that, Pampers has got you covered. Along with that, just like the Huggies brand, Pampers also has its own Aloe wipes to keep your baby's skin well-nourished and clean. You should look into that as well.
6. Mothercare
Mothercare is actually a British brand that has made quite a name in the Indian subcontinent because of its superior quality baby care products. However, the thing with this brand is that they sell all sorts of stuff, from toys to clothes and also moms & maternity products along with babycare products. Unlike other most popular brands on this list, Mothercare's products aren't readily available in every corner of India, that's why you'd have to buy their products from their official online store. However, we must say that Mothercare has the most extensive range of babycare products in their online store, you can literally find any baby product there.
7. Mee Mee
On to the next spot, we have another Indian baby product brand on the list, this time it is time to introduce the Mee Mee brand that was actually started by Naresh Khatar in the year 1994. The special thing about this particular brand is that they don't just sell baby products, they focus on mom-and-baby care products. Whether you need baby products for hair care, skin care, or diapers for the baby, this brand has got you covered. Along with that, you can find the highest quality feeding bottles and teats on their official website as well. What we like the most about this brand is that they don't sell their baby care products at higher price points, which is an incredible plus for new parents.
8. The Mom's Co
Compared to all the other brands on this list today, The Mom's Co. is by far the newest one in our opinion. However, they are dining something different than other brands in the Indian market within the same niche. Most of the time, parents want the highest quality baby products for their little ones, and they don't compromise with the quality factor because of the higher price point, this is exactly where Mom's Co brand comes into play. The Mom's Co is known as a premium brand that sells the highest quality natural and safe baby products that are free of harmful chemicals and toxins.
9. Pigeon
Now let's talk about quite an underrated brand in the baby care products scene of India, we are talking about the Pigeon brand. It is actually a Japanese brand that became quite a hit in India just a decade ago. However, since there is too much competition in the baby care products scene, that's why the popularity of this brand seems to be decreasing over time. But that can't be the deciding factor for you as a parent, we are saying that because Pigeon is known to offer the best and highest quality baby products at decent price points.
10. Chicco
Lastly, let's cover one more baby product brand that hails all the way from Italy, we are talking about the Chicco brand. And just like all the other brands on this list today, Chicco also sells skincare and haircare products specifically made for babies in mind, That's why these products are free from any artificial colors, chemicals, and toxins. Along with that, Chicco is a perfect place to buy nursing and maternity necessities like feeding bottles for babies, teething rings, breast pumps, and much more.
Conclusion
There you have it. These are by far the best baby product brands that you can find in the Indian market. Now, you must thoroughly research each brand's product before using it for your baby. That's the best approach in our opinion.