In India, people have long been appreciating the beauty of wines, especially red wines. And for a long time, it has been a go-to drink for many in the country when it is time to celebrate something. India is mainly known for its spirits, but the wine culture has made quite an impact on the general public of the country. It is like wines have made it to literally everyone's glass and heart as well. Looking at the love of Indians towards wines, especially red wines, many brands have seized this opportunity and jumped onto the scene.
But that has resulted in so much confusion as the people now have so many options to choose from. And that is why we are here today with the list of the top 10 best red wine brands in India for 2023. So if you are interested in learning about which are the top brands that offer the best wines in the country, then keep on reading. Here we go.
List of Top Red Wine Brands In India
1. The Wolftrap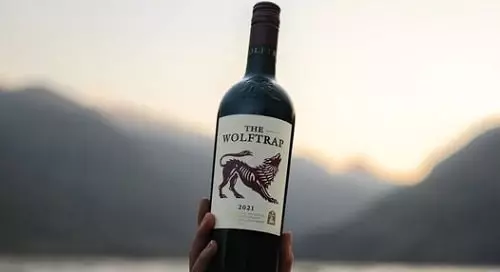 First on the list is, of course, The Wolftrap brand which is actually a sub-brand of the Boekenhoutskloof Winery established back in the year 1992. If you are in search of a rich flavor and top-notch red wine in India, then this is the brand you should consider first. The brand offers various types of wine with different flavor profiles, so yeah, if you can try their different wines then you can decide for yourself which red wine is perfect as per your taste and budget as well. In the usual Wolftrap red wine, you get fruity flavors, and that also has a higher alcohol content compared to other brands. And these are some of the reasons why the usual red wine from this brand is priced at just under 2000 rupees for a regular 750 ml bottle.
2. Reserve Tempranillo
If you are someone who's into sweet red wine, then Reserve Tempranillo is a brand you should definitely try. Many experts have stated that this brand has the finest wine in India under a budget. The usual wine from this brand has different flavor profiles like Vanilla, Raspberry, and coconut that will surely leave you in awe. And just like other wines in the budget segment, the Reserve Tempranillo wine is also aged for around 12 months resulting in a rich flavor and longer after-taste in the mouth. Toss up a bottle of this brand's wine with grilled red meats or any other spicy Indian food, and you'll sure be having a great time. Since the alcohol content of usual wine bottles from this brand is around 13%, that means it is one of the strongest wines in the Indian market under a budget.
3. Moscato
Next on the list is an Italian brand that has left quite a mark in the Indian subcontinent. If you are specifically into sweet grape wines then this is the brand you should give a shot to. This brand's wine is not typically very sweet, but you'll find the citrus hint along with the floral aroma that gives a strong aftertaste. If you like to enjoy wine with light food and desserts like cake and pies then this brand's wines should be your go-to in India. Again, just like the other two brands on this list, the Moscato wines are on a little expensive side, a regular 750 ml bottle will cost just over 2000 rupees but it will be worth spending.
4. Big Banyan Merlot
The name "Big Banyan Merlot" might confuse you a little, but it is actually an Indian brand that is known for being one of the best wines in the country. If you are into rich and strong-flavored wines, then you've got to try Big Banyan Merlot's red wines. When drinking the usual red wine from this brand, you'll get a berry aroma with a somewhat earthy aftertaste. The hint of wood smoke makes the overall aftertaste even more interesting so you'd wanna take another sip. You can literally enjoy this type of wine with anything you want, be it grilled meat or vegetables or some light food. Another great thing about this brand is that the usual 750 ml red wine bottle is priced at just 750 rupees, which is incredibly affordable.
5. KRSMA Estates Sangiovese
Next on the list is a brand that will not disappoint you at all if you are into luxurious and top-notch quality wines. Unlike other red wine brands out there, KRSMA Estates Sangiovese offers a dark red, almost ruby-red colored wine, which looks and tastes very classy. Talking about the taste, the red wines from this particular brand are quite smooth and have a smooth finish with a velvety texture at the end. The usual red wine bottle from this brand has a full-bodied flavor with fruity notes for a better aftertaste. The alcohol content is also 13% which means it is a little strong red wine.
6. Sula Rasa
Sula Rasa is another brand started by a visionary Indian named Rajeev Samant in 1999. Ever since they have pledged to offer the best wine in the country at an affordable price point without compromising with the flavor profits and richness of the wine. The thing that makes this particular brand special is that Sula Rasa only uses the highest quality grapes and raw materials to craft its rich and flavorful wine. Unlike many other red wines in the country, Sula Rasa's wines are pretty easy to drink and have a decent alcohol percentage. The price point is also pretty impressive considering the overall quality of the wine, it'll only cost you just under 1500 rupees for a regular 750 ml bottle.
7. White Zinfandel
Let's say you wanna start with wines, but don't have a lot of money to spend on luxurious wine, White Zinfandel should be your first consideration. The most affordable red wine bottle from this brand is just 495 rupees or so for 750 ml. It is actually a type of sweet red wine with slight hints of rose aroma and a decently smooth texture. You can easily enjoy this type of red wine with things like salads, fruits, cakes, pies, or anything like that.
8. York Arros
Among Indian wine lovers and experts, York Arros is one such brand that has always been a favorite of many. If you wanna go with the finest selection of wines in the country, then for sure, York Arros is the brand you should consider first. The red wines from this brand are particularly rich in aromas, especially fruity aromas, and have a smooth and velvety texture that'll make you enjoy these red wines even more. Since the York Arros red wines are usually full-bodied and rich in both texture and color, that's why they can be easily enjoyed with heavy foods like grilled meat and vegetables.
9. Four Seasons
If it is a talk about wines in particular, then we can't just ignore the Four Seasons brand. It'd be quite unfair. Four Seasons is a brand known for producing and crafting one of the best award-winning wines in the country. The thing that makes this brand so successful at making the best wines is that their wines have complex flavors and aromas that'll leave you in awe. Unlike other regular red wines in India, Four Seasons red wines are very sensitive to temperature change, which is a direct indication of how sophisticated and good of a wine it is.
10. Syrah Merlot
Last on the list, let's talk about one more awesome red wine brand, which is Syrah Merlot. It is one of the brands that has been a tough competition for other international red wine brands in India and for good reasons. See, Syrah Merlot red wines are not your typical and average red wines, they are something special. You get around 14% alcohol content along with a rich and long-lasting aftertaste which is the signature thing from this particular brand.
Conclusion
There you have it. These are by far the best wine brands in the country, and if you are someone who's in love with red wines, then these brands will never disappoint you. However, we'd suggest you try different brand's red wines first, and then decide for yourself which red wine brands suit your taste buds and pocket as well. That is the best way to decide and pick a red wine brand and then stick to it as long as you don't want to try something new.