Suppose you are planning to wear complete formal attire for some special occasion, but your attire will always look incomplete without an essential accessory like a belt. Back in the day, a belt used to be just a piece of accessory that can hold your pants in the correct position without you feeling uncomfortable with your outfit. But that time has passed, and now belts are more like a style statement. In our opinion, a belt is definitely one of the most important wearable accessories for men.
And when buying one, you should always consider a few things like the type of belt, material, and design of the buckle. Thus, literally, hundreds of options are present in the Indian market when you decide to complete your belt collection. Without a doubt, genuine leather-made belts are quite high in demand among men in India. Genuine leather belts for sure look pretty classy and they tend to last longer than any other material-made belts.
However, as we mentioned earlier, you'll feel pretty overwhelmed by the number of options as well as brands present in the Indian market that offer belts. Thus, we are here with a detailed list of the top 10 best belt brands in India for 2022. You won't be needing to scroll through dozens of posts endlessly after reading this post about the best belt brands. This way, you won't have any difficulty selecting the right type of belt and belt brand as per your requirements and budget. So let's get started.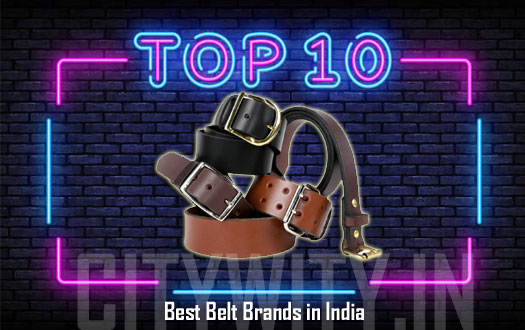 List Of Top Belt Brands In India
| | | | |
| --- | --- | --- | --- |
| Brand Name | Established Year | CEO | Head Office |
| Louis Philippe | 1989 | Deepanshu Ranka | Bengaluru |
| Woodland | 1992 | Harkirat Singh | New Delhi |
| Tommy Hilfiger | 1985 | Martijn Hagman | Bengaluru |
| Lee Cooper | 1908 | Ujjwal Khamaru | Mumbai |
| Levi's | 1853 | Charles V. Bergh | Gurgaon |
| Calvin Klein | 1968 | Cheryl Abel-Hodges | Mumbai |
| Fossil | 1984 | Kosta N. Kartsotis | Bangalore |
| Titan | 1984 | Bhaskar Bhat | Bengaluru |
| Hidesign | 1978 | Manish Gupta | Pondicherry |
| Redtape | 1996 | Goutham Gopalan | New Delhi |
1. Louis Philippe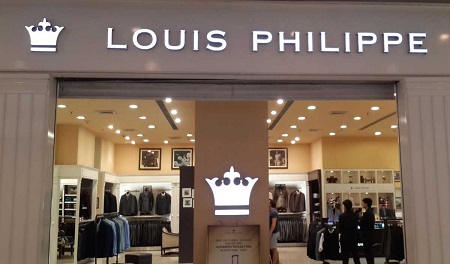 On the surface, Louis Philippe may seem like a foreign brand that started off in the west of the world, but that's not true actually. In reality, Louis Philippe is an Indian-origin brand, and it is particularly famous only in India. There are literally dozens of luxurious clothing as well as accessories brands dominating the Indian market, but Louis Philippe is one such brand that provides shoulder-to-shoulder competition to almost all of those brands. Other than just being a one-stop solution for luxurious clothing shopping, Louis Philippe also offers the best quality wearable accessories like wallets, ties, pockets squares, and of course belts as well. Quality-wise, you won't need to compromise, but the Louis Philippe belts are for sure priced a little higher.
2. Woodland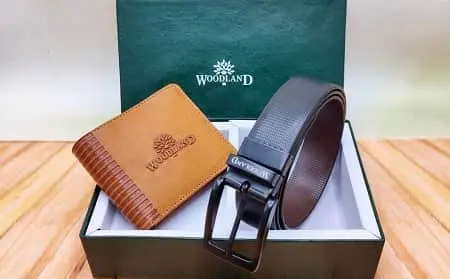 If you want to buy the toughest built and freestyle clothing, shoes, and wearable accessories in India, then you should definitely consider the Woodland brand. It was back in 1992 when Woodland made its first appearance in the Indian market, and soon enough, its popularity skyrocketed in India. Woodland offers a bunch of different wearable accessories for both men as well as women. And talking specifically about the belts, then the collection offered by this brand is pretty impressive. If you prefer genuine leather-built belts, then Woodland for sure provides the best leather belts in the Indian market. However, such belts offered by Woodland aren't the cheapest. Other than the leather strap, the buckle of a belt is the main attraction, and thankfully, you'll feel dazzled by the variety Woodland offers.
3. Tommy Hilfiger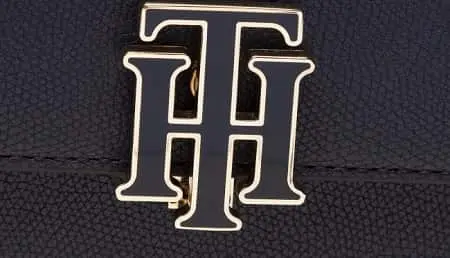 If you were in search of the purest leather-made premium quality belts, then Tommy Hilfiger is one such brand that exactly offers that. If your budget isn't stopping you, then we'd definitely recommend you buy a couple of belts from Tommy Hilfiger, and you certainly won't regret your decision. We are saying that because the pricing is pretty high compared to other brands on our list, but you also get top-notch quality, and that's why the higher pricing seems pretty justifiable. You can buy Tommy Hilfiger's belts, other wearable accessories and clothing pieces as well from huge marketplaces like Amazon, Flipkart, Myntra, etc.
4. Lee Cooper
Among all the other belt and wearable accessory brands in India, Lee Cooper is one such name that always offers value for money products. And Lee Cooper has been doing that for over a century now. Lee Cooper was established back in 1908, and since then this brand has set many trends globally. Lee Cooper can be a one-stop solution if you want to buy a proper outfit for casual as well as special occasions. Most of the belts offered by this brand are quite versatile, and you can pair them with many outfits. The synthetic leather belts offered by Lee Cooper are the most popular ones in India, but you can check out their collection on many online marketplaces to find the perfect material as per your requirement.
5. Levi's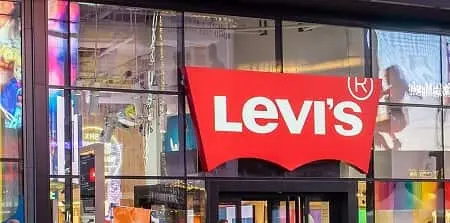 On today's list of the top 10 best belt brands in India, Levi's is by far the oldest established brand that we have included. People prefer to buy casual clothing pieces as well accessories from Levi's because they are more like freestyle ones. And the same goes for their wearable accessories like belts, wallets, bags and caps as well. Talking specifically about the belt collection of Levi's, there are literally dozens of pretty good options available. And in our opinion, if you are looking for medium-range belts that perfectly compliments your outfit, then you should definitely consider Levi's brand. The belts offered by this brand aren't the most expensive ones, and you still don't need to compromise in the quality sector.
6. Calvin Klein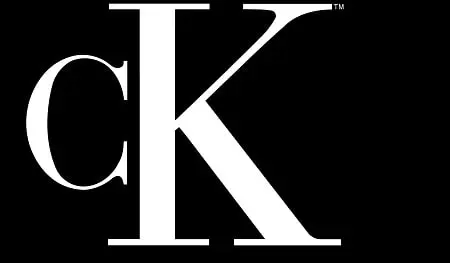 No matter whether you want to buy undergarments, wearable accessories, fashionable clothing pieces or anything like that, Calvin Klein can be a one-stop solution for you. This brand has been quite popular in India for many decades now, especially in the clothes department. If you were to visit any nearby garments or ready-made clothes shop right now and ask for Calvin Klein clothing items, or wearable accessories, you won't get an answer that they don't have such brand clothes in their collection. Because Calvin Klein is that popular in India. Talking specifically about the belts offered by Calvin Klein, so you get pure leather built with a premium feel with every piece. But yeah, the higher pricing might surprise you a little.
7. Fossil
When it comes to the top watch and wearable jewellery brand in India, Fossil would always hold the top spot on that list. If you are a fan of wearable men's accessories, then you may already know about the Fossil brand because it is one of the most luxurious brands in this domain. When it comes to buying the best quality belts from the Indian market, Fossil's belt collection will definitely impress you. Almost all the belts in the collection of this brand are quite minimalistic and premium-looking, thus many professional people prefer this brand over others. However, if you are on a tight budget, then we won't recommend you buy belts from Fossil because they aren't the cheapest in the market.
8. Titan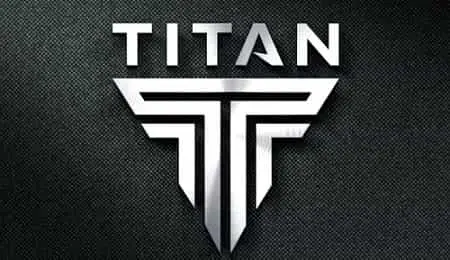 You may have this clear picture of Titan brand as the most expensive and luxurious watch brand in India. And some of you may recognize Titan from those good old TV commercials which were quite popular just a decade ago. Other than just being a typical watch seller in India, Titan also offers some world-class quality accessories for both men as well as women. No matter whether you require one or a couple of belts to wear casually or for special occasions, Titan has got you covered. Some belts by Titan are for sure a little expensive, but you also get top-notch quality, thus the belts will last for years to come.
9. Hidesign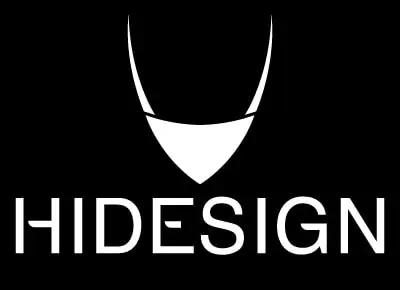 If you are a fan of handcrafted leather accessories and other items, then Hidesign is one such brand you should never forget to check out before making the final purchase decision. And as you may already speculate that handcrafted things, especially leather ones are pretty expensive, thus you may find Hidesign a pretty expensive brand. But that seems totally justifiable because you get top-notch quality and unique handcrafted design.
10. Redtape
Fairly recently, Redtape became a revolutionary shoe brand in India because it understood what the customer base in India actually wants. And thankfully, Redtape didn't stop at offering just the best quality shoes, they now offer a variety of accessories for men as well as women. You can buy belts, bags, wallets, and socks from Redtape. Talking specifically about the belts offered by Redtape, they are literally the most value-for-money belts in India. And you get top-notch quality, no matter whether you buy casual or formal belts, so there's nothing to complain about.
Belt Brands Related FAQs
Q1. Can I roll my belt?
Answer: Rolling the belt is an easiest way to save room in your closet. When rolling a belt, especially a leather belt, it's best to do so loosely. It's possible to cause unwanted creases in the leather by rolling the belt too firmly.
Q2. Can I leave my belt hang?
Answer: It's time to ditch the belt. If pants are hanging with the them still wrapped into the waistband, the belt's weight will act as a drag on the waistline. If you don't need the belt, don't wear it, and don't hang it up; instead, keep it rolled up on the dresser.
Q3. How tight my belt should be?
Answer: Belts for lifting should be snug enough across the midsection to offer abdominal support without obstructing the user's airway. You must be able to press your core firmly against the belt while exhaling a deep breath without having to raise your shoulders.
Q4. How can I know if my belt is too big in size?
Answer: The traditional ending point for a belt strap is somewhere between the first & second belt loop. It's too lengthy if you have to put it through both of the belt loops. Your belt is too short if it doesn't go all the way through the first loop.
Q5. Do big belts make us look thinner?
Answer: Wearing a wide belt around the smallest region of your waist will help you look shorter, slimmer, and more feminine. If you have a small waist, a thinner belt is preferable because a broader one can make your upper body look shorter.
Q6. Can water hamper my leather belt's quality?
Answer: Even though we recommend keeping leather belts clean with soap and water on a regular basis, leather is easily damaged by too much moisture. Avoid getting your belt wet or oily as much as possible, and use it lightly when cleaning. If your belt gets damp, remove it off your waist and dry it completely before wearing it again.
Conclusion
Alright, now you may have a pretty good understanding of which brand would be a perfect fit for you when buying casual or formal belts. We have conducted thorough research before coming up with this list of top 10 best belt brands in India for 2022 to help you come up with a strong and informed decision.