A kitchen sink is an essential part of any kitchen, serving as a central hub for food preparation, cleaning, and other tasks. While some may think that a kitchen sink is just an added expense, the truth is that there are many reasons why you should use a kitchen sink in your kitchen. One of the main benefits of using a kitchen sink is convenience. A kitchen sink provides a convenient and easily accessible space for washing dishes, fruits and vegetables, and other kitchen items. This can save time and effort, as you don't have to wash dishes in another area of the house. Another important benefit of using a kitchen sink is hygiene. A clean and properly maintained kitchen sink helps to prevent the spread of bacteria and other germs, ensuring a healthy and sanitary cooking environment. In addition to these practical benefits, a kitchen sink can also add aesthetic appeal to your kitchen. A well-chosen kitchen sink can enhance the overall look and feel of the space, complementing the design and style of your kitchen.
Overall, using a kitchen sink in your kitchen offers many benefits, from convenience and hygiene to aesthetic appeal. It's an essential part of any home and a worthwhile investment for any homeowner. And when it comes to choosing a kitchen sink, there are many factors to consider, including durability, design, and functionality. With the vast array of brands and styles on the market, it can be overwhelming to decide which one is right for your kitchen. To help narrow down the options, we've compiled a list of the top 10 best kitchen sink brands in India for 2022. Each of the brands on our list has been carefully selected based on factors such as customer satisfaction, durability, and design. Whether you're looking for a durable and functional sink or one that adds a touch of elegance to your space, our list of the top 10 best kitchen sink brands in India has you covered.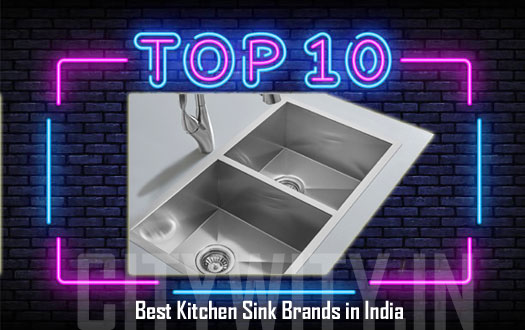 List Of The Top Kitchen Sink Brands In India
| | | |
| --- | --- | --- |
| Brand Name | Established Year | Head Office |
| Crocodile | 1997 | New Delhi |
| Carysil | 1987 | Mumbai |
| Jindal | 1979 | New Delhi |
| Futura | 1997 | Bengaluru |
| Kohler | 1873 | Gurugram |
| Hindware | 1960 | Gurugram |
| Alton | 1998 | Hisar |
| Kaff | 2007 | Gurgaon |
| Ruhe | 2020 | New Delhi |
| Kraus | 2007 | Bengaluru |
1. Crocodile
Crocodile is a leading kitchen sink brand known for its high-quality and durable products. The brand offers a range of sinks made from stainless steel, a material that is resistant to stains, rust, and corrosion. Crocodile sinks are also easy to clean and maintain, making them a popular choice among homeowners. In addition to their durability, Crocodile's sinks are also designed with style in mind. The brand offers a variety of sleek and modern designs that can complement any kitchen decor. They also come in a range of sizes and shapes, allowing you to choose the perfect fit for your space. Overall, Crocodile is a trusted and reliable kitchen sink brand that offers a range of high-quality products.
2. Carysil
Acrysil Ltd aka Carysil is a leading manufacturer of kitchen sinks and other kitchen accessories. Based in India, the company has been in business for over 30 years and has established a reputation for producing high-quality products at competitive prices. The materials used in the manufacturing of kitchen sinks provide durability and resistance to stains, making them a popular choice for homeowners. In addition to their functionality, Acrysil's sinks are also designed with style in mind, featuring sleek and modern designs that can enhance the overall look of any kitchen. In addition to kitchen sinks, Acrysil also manufactures a range of other kitchen accessories, including faucets, hobs, and chimneys. With a focus on quality, innovation, and customer satisfaction, Acrysil has become a leading name in the kitchen accessory industry.
3. Jindal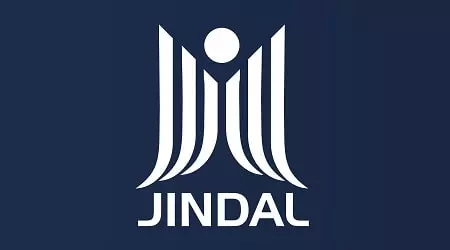 Jindal is known as the leading steel manufacturer in the country, and it has been holding this title for quite a while now. However, along with steel manufacturing, they also make a range of steel products, especially kitchen-use products and utensils. The 204 Grade Stainless Steel Kitchen Sink offered by Jindal is by far the most durable and popular in the local markets of India. When you see this particular kitchen sink for the first time, you'll automatically know that it is built to last for years to come. Not just that, Jindal is famous in the country for providing the best, most durable, and most affordable products.
4. Futura
The Futura brand is known for its high-quality kitchen sinks, which are designed to be both functional and stylish. The brand has gained popularity in India for its focus on innovation and durability, as well as its wide range of products that cater to the diverse needs of Indian homeowners. With sleek designs and a commitment to quality, it's no wonder that Futura sinks have become a popular choice in India. Check out Futura's kitchen sink collection by going to their website, and you'll surely find some of the most creatively designed sinks you'll ever see.
5. Kohler
Kohler Co. is a global leader in the design and manufacture of kitchen and bathroom products. With a focus on innovation, craftsmanship, and sustainability, Kohler Co. has built a reputation for creating high-quality products that enhance the daily lives of its customers. From stylish and functional sinks and faucets to elegant and comfortable toilets and showers, Kohler Co. offers products that are designed to last and add value to any home. Talking specifically about their kitchen sinks, we can say for sure that you'll be impressed by the quality this brand provides. Not just that, but you get a variety of design options to choose from. However, the Kohler kitchen sinks cost a little higher, but at least you won't be compromising on the quality factor.
6. Hindware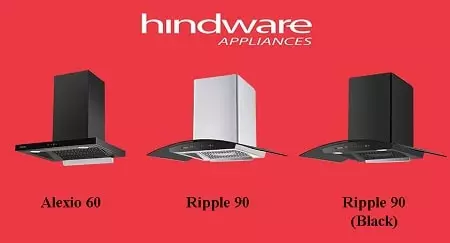 Hindware is a well-known kitchen and bathroom appliance brand based in India. With over 60 years of experience in the industry, the company has established a reputation for producing high-quality and innovative products. From kitchen and bathroom sinks to faucets and accessories, Hindware offers a range of products to suit the needs of Indian homeowners. With a focus on customer satisfaction and cutting-edge design, Hindware is a trusted name in the industry. The thing that we like the most about Hindware kitchen sink is that they come with an impressive brand warranty. Along with that, you surely get a durable and reliable sink that will last many years to come.
7. Alton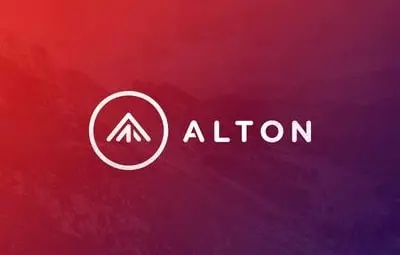 Alton Bath Fittings is a leading brand of kitchen and bathroom products in India. The company is known for its high-quality and stylish products, and its kitchen sinks are some of the best on the market. Many of their sinks come with additional features such as double bowls and accessories like cutting boards and colanders. They are also easy to clean and maintain, with smooth and non-porous surfaces that make wiping away food and grime a breeze.
8. Kaff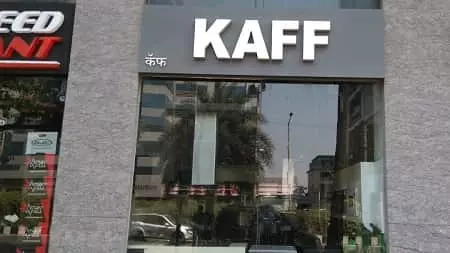 Kaff kitchen sinks aren't the cheapest ones in the Indian market, but you definitely get sinks that are impressively durable and modern looking. If minimal and modern designed sinks are your preference, then you should definitely check out Kaff's kitchen sink collection. At first glance, you'll be able to notice the premium-ness that Kaff kitchen sinks have.
9. Ruhe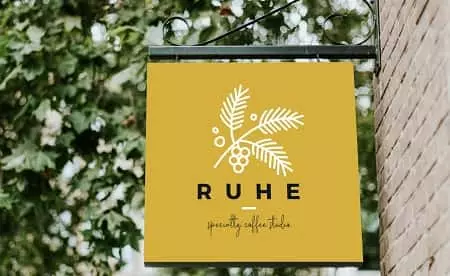 On our list today, Ruhe is the most recently established brand that started its journey just over two years ago in 2020. But it didn't take Ruhe too long to become one of the leading kitchen sink brands in India. That is why we decided to include it on our list today. Ruhe kitchen sinks are well priced, and you won't be compromising on the quality or durability thing. In a way, these sinks also look pretty sleek, and you may like that about this brand.
10. Kraus
If you like to buy kitchen appliances, and other accessories from online marketplaces like Amazon and Flipkart, then you may have noticed that Kraus's products have got really good feedback from recent buyers. And the same goes for their sink, and sink sets. The double sink set offered by Kraus is the most popular on online marketplaces. And that's because it is the most functional kitchen sink you can imagine using. There are other modern, minimal, and interesting sinks available in the Kraus's collection, you can check them out too. But keep in mind, Kraus kitchen sinks are nowhere near affordable, you'd find them a little expensive. However, the brand promises to provide top-notch quality in their kitchen sinks, at least you won't be complaining about that.
Kitchen Sink Brands Related FAQs
Q1. How deep my kitchen sink should be?
Answer: Eight to ten inches is the norm for depth. If the sink's depth is less than 8 inches, you won't have enough room to do the dishes properly. For those who regularly prepare meals for large groups, the added depth may make washing extra-large pots less of a chore.
Q2. What is the most preferred material for kitchen sink?
Answer: Stainless steel is by far the most popular material for use in kitchen sinks. This material is widely praised for its antibacterial, rustproof, and scratch-resistant qualities in addition to its more common strengths. Stainless steel appliances and fixtures are a great addition to any kitchen.
Q3. Why my kitchen sink has 3 holes?
Answer: You can only use a two-handled faucet with a three-hole sink. Single-hole faucets can be used in 2-hole sinks, along with an additional accessory like a sprayer. A 1-hole sink is a sink with a single hole for the faucet's handle and no deck plate.
Q4. Which shape of kitchen sink I should go for?
Answer: Traditional kitchen sinks are either rectangular or square in shape, but a round sink might be a good option for a tiny kitchen because it doesn't take up as much counter space; however, most round sinks don't include a drain. A corner sink is another alternative that might help you maximize your space.
Q5. Does my sink size really matter?
Answer: The "length" of a kitchen sink is an especially crucial measurement because this is the distance it will take up in the cabinet from side to side. You should order a sink whose length is somewhat shorter than the inside width of the cabinet, plus some extra room.
Q6. At what height should I place my kitchen sink?
Answer: The required minimum distance from the bottom of the kitchen sink to your finished floor for an ADA-compliant sink is 34 inches.
Conclusion
Overall, it is important to choose a kitchen sink that not only looks good but is also durable and functional. By considering factors such as material, size, and design, you can select a sink that will serve you well for years to come. With the wide array of options available from the top 10 best kitchen sink brands in India, you are sure to find the perfect sink for your kitchen.