What comes to your mind when you think about Lungi? I guess, most of us have the same thought that the lungi is a traditional piece of cloth of South Indian men. Surprisingly, this clothing style has become fashionable in most parts of the country, including South India.
Lungi is one of the unique, comfortable, and simple ways to wear men's clothing while sleepwear for most men belongs to the 18 or 19 generations. But as simple as it looks, it is equally difficult to handle after wearing it.
Also, the Indian climate and tight design manner make it difficult to wear the lungi here. Despite this reason, many men in different parts of the country still wear it day and night. One of the biggest benefits of lungi is that it reduces the risk of infection and makes one feel comfortable due to the loose construction.
Within a few minutes, you can wrap lungi around your waist and between your legs. However, they can be made using numerous fabrics, such as polyester, cotton, and many others. If you are in search of skin-friendly and soft garments, search for 100% pure cotton lungis.
On the other hand, polyester lungi is suitable for men who do not want to waste time on ironing. However, lungi is offered in a wide range of patterns, colors, printed, and multicolored variations. Handloom variations that depict the manufacturing process are also available in the Indian market. The following list is a must-see for those looking for the best lungi brands in India:
List of Best Lungi Brands in India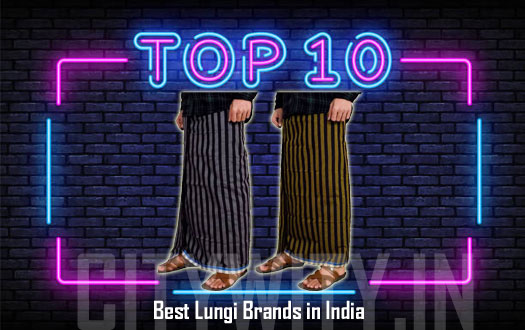 | | | |
| --- | --- | --- |
|  Brand Name |  Established Year |  Head Office Location |
|  SBN Lifestyle |  – |  Tamil Nadu |
|  Kitex Lungis |  2000 |  Kerala |
|  Mr. Lungi |  2020 |  Tamil Nadu |
|  Dhrona Lungis |  – |  Tamil Nadu |
|  Cotton Crown |  2014 |  Ahmadabad |
|  Nandu brand Lungis |  – |  Tamil Nadu |
|  Sangu Mark |  1927 |  Tamil Nadu |
|  Blue Leaf Lungis |  – |  – |
|  Niranj |  – | – |
|  Papaya |  – |  – |
In the next section, we have an in-depth discussion on each brand individually and know how much variety of lungis they offer to their customers. Most of them are from Kerala or Tamil Nadu as these are the two countries where most of the men prefer to wear lungi day and night. If you too are on the lookout for the finest Lungi fabrics & range of prints & colors, then check out the following list of brands that might suit your needs.
1. SBN Lifestyle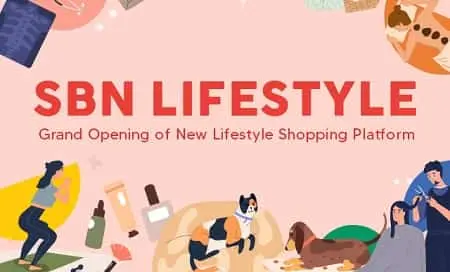 The Lungis collection by SBN lifestyle is vast, which provides you the option to choose from that is best suited to your needs. If you are in search of something distinctive or different in your lungis collection, go for an SBN lifestyle brand. With the plethora of prints and designs they offer, you will be able to find something unique that is different from the regular lungi options available in the Indian market.
The best part is that SBN lungis offer maximum comfort and ease to the wearer. Based on your preferences, you can buy Kattari lungis, black and white with other hues, or stitched lungis of small checks in multicolor. They have much more than that in their lungis range. Since SBN lungis are hand-loomed, you won't compromise on your comfort.
2. Kitex Lungis
Kitex lungi is another famous lungi brand on this list. It is renowned for its high-quality products which include women's and men's clothing. This Indian brand manufacturer has an exclusive range of lungis under various prints and colors, and as a result, it has become popular among the wearers.
Their kidswear is also being exported to the United States. Having its origin in Kochi, it offers 100% pure cotton lungi in many styles. Due to the high demand for printed lungis, lungis designed by Kitex are quite popular. The collection of lungi by the Kitex brand includes single color lungi with big black check, multicolored checked lungi, simple saffron, white and blue checked lungi, blue color lungi, and much more.
3. Mr. Lungi
Mr. Lungi is one of the leading and leading Lungi brands in India. Lungi offered by this brand is affordable from Rs.190 to Rs.300. It is difficult to find Mr. Lungi products offline, but due to the availability of the e-commerce website, their presence has become wide and powerful. The brand is famous for its tassar silk lungi owing to the craftsmanship and quality of the fabric. Apart from the sets, they have an exclusive collection of regular cotton lungi and silk lungi which are being worn to enhance the look and charm of Indian men.
Some of the best design available for Indian men in their collection includes premium blue, generic white & black mix, Kasthuri madras checks, small check, random strip, 1-inch strips, chess, and much more. You can choose colors that are unique such as violet, green, brown, maroon, orange, blue, red, yellow, black, blue, and so on.
4. Dhrona Lungis
Dhrona is one of the respected and trusted lungi brands in India. The lungis designed by the brand meets the demand of every man while offering maximum comfort and style. Their lungis are widely popular due to their reputation and affordable prices. Tamil Nadu-based firm has a number of experiences in this field and it manufactures premium quality lungis.
If you want something lightweight, affordable, and packable, go for this lungi brand without having a second thought. Men who prefer wearing printed lungis can have multiple options from Dhrona out there. It is famous for its white cotton lungis and plain cotton lungis. You can also find mixed and pure cotton options, out of which mixed options come with 20% polyester and 80% cotton.
5. Cotton Crown
For those who have been waiting for a skin-friendly lungi, cotton crowns are the only ones you can trust. Cotton Crown offers a vast range of quality Lungi which is designed from premium quality cotton fabric. Moreover, the collection of lungi by Cotton Crown is colorful and stylish. Multi-checks, large checks with matching colors, and printed designs are some of what you can get from this brand.
6. Nandu brand lungis
Nandu is leading the way in the collection of Elite Lungis. The brand is out there for premium choice more than regular lungis. It has a huge collection for both young boys and men. The Nandu brand allows you to pick a vast range, including Full Circle, Madras Checks, Madras Bold, Blacks, Urban Style, Random Strips, Plain, Vintage, White Macho, and Print Lungis. Either you can pick the premium or Elite lungis, the cost of elite start from Rs 325 while premium lungis starts from Rs 278.
7. Sangu Mark
Established in the year 1927, Sangu Mark is lead the lungi business and is famous for providing an affordable range of lungis. Quality assurance is the priority of this brand, and most importantly, the original weavers bring a vast collection of lungis for you. Sangu Mark has a numerous range of lungis to choose from, including colorful plains, multicolored lungis with checked patterns of multiple sizes, white & black mix lungis, large striped, printed lungis, Kattari lungis, strips with multicolored, and a lot more.
8. Blue leaf lungis
Blue leaf has a well-settled business of lungi, which is why leading the market. Whether you want to wear a lungi regularly to go to the office with lungis, look simple and clean with these Blue leaf lungis. The fabric of cotton lungis by Blue leaf is pure and ensures maximum comfort level while wearing it.
Here again, you have a plethora of choices. The cost ranges are affordable, and you can choose from white, plain colored, multicolored, and Katari lungi. For easy buying Blue Leaf Lungi, head over to Amazon and start shopping. They come in stitch-free sizes and you need to follow proper washing instructions to enhance the quality of the fabric.
9. Niranj
Niranj is the pioneer in this business and one of the reputed brands. It meets the numerous requirements of the customers. You can choose from Katari, printed, mixed, and any other design and pattern from Niranj.
They have been manufacturing quality products for many years. They offer a wide range of designer lungi with multiple styles, fabrics, and patterns. Niranj should be your primary option if you feel that you need unstitched lungi, which you can adapt to your special needs. There are a lot of unstitched options also available from this brand. Blended and cotton fabric options are also offered by Niranj.
10. Papaya
Papaya is a leading brand that has earned a reputation around the country. They have a vast range of substitutes to cater to the requirement of customers. It manufactures and supplies Lungi across India like its rivalries, and you can choose a range of lungi from this brand on Amazon.  You can choose from checks, Kattari, plain colors, and other types of lungis from this brand at an affordable cost. Plus, cotton stitched lungis with free size are also offered to customers.
Lungi Brands Related FAQs
Q1. Are dhoti and lungi the same thing?
Answer: Well, here's the deal, a dhoti is a long, unstitched piece of cloth that you wrap around yourself, while a lungi is stitched vertically to create a tube-like shape. Basically, you just step into a lungi, tie it up at the waist, and you're good to go!
Q2. What is the maximum lungi size?
Answer: Typically, an adult lungi measures around 115 cm in height and 200 cm in length when fully opened. For the kiddos, lungis are usually about two-thirds of that size. They're mostly made of cotton and come in loads of cool designs and colors.
Q3. How many types of lungi are there?
Answer: You've got two main choices here, the open, unstitched version that's similar to a dhoti and needs to be wrapped around your body, or the closed tube kind that you simply knot in front.
Q4. What is the best material for a lungi?
Answer: Cotton lungis are super comfy and breathable, making them perfect for keeping things airy down there. Polyester lungis, on the other hand, are wrinkle-free and a breeze to wash.
Q5. What is the difference between Panche and lungi?
Answer: Panche, also known as dhoti, is usually white and often worn during religious events. Lungis, however, are way more colorful and known for being the ultimate chill-out attire.
Q6. What is kasavu mundu?
Answer: Kasavu refers to the gold thread, or zari, used in the border of traditional Kerala sarees. The name comes from the material used in weaving these sarees. When you add kasavu to a mundu (dhoti), you get a kasavu mundu.
Q7. What is the origin of lungi in India?
Answer: It's believed that the lungi first showed up around the 6th century AD in what's now Tamil Nadu and Andhra Pradesh. Back then, the Chola dynasty ruled both states, and the lungi became a popular clothing item under their reign.
Conclusion
Lungi is one of the traditional wears of Indian men, especially those from Tamil Nadu and Kerala. The above list of India's 10 lungis brand is some of the reputed and sought-after brands in India which ensures comfort and looks stylish.