The caliber of a car's tires is one of its most important components. The safety and comfort of a ride are frequently determined by the tires. Regardless of the vehicle, you are driving, the tires serve as a support system, balancing any curves or drifts. By providing superior traction on the road, the best tires also help to shorten the distance that the car needs to stop when braking. A good set of tires is indeed a big guarantee for a fun and enjoyable trip. Additionally, this catalyzes cutting CO2 emissions and improving fuel efficiency. You must therefore choose tires from reputable Indian brands with high standards of behavior.
Since the tire industry continues to be a crucial component of the automotive industry and generates around 3% of India's manufactured GDP and 0.5% of its overall GDP, its significance cannot be understated. Additionally, the tire sector has grown by a factor of two over the past ten years, rising between INR 30,000 crore in the year 2010–11 to INR over 65,000 crores in 2020–21. The top ten well-known tire companies, which account for more than 90% of all tire sales in the nation, should be mentioned in light of the booming sector and the trend toward feature- and performance-packed two- and four-wheelers.
List of Top Tyre Brands in India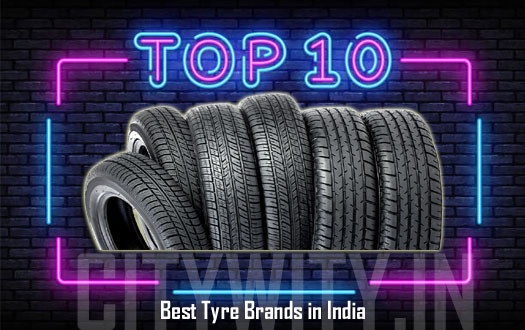 | | | |
| --- | --- | --- |
| Brand | Established Year | Registered Office |
| 1. MRF Tires, Inc. | 1946 | Chennai |
| 2. Apollo Tires | 1972 | Kochi |
| 3. JK Tires | 1951 | Delhi |
| 4. CEAT Tires | 1958 | Mumbai |
| 5. Michelin Tires | 1889 | Chennai |
| 6. Bridgestone | 1931 | Pune |
| 7. Continental | 2006 | Gwalior |
| 8. Goodyear | 1898 | Delhi |
| 9. Dunlop Tires | 1888 | Kolkata |
| 10. Pirelli | 1872 | Delhi |
Learn about the top ten tire brands in India, as well as the types of tires they produce and the vehicles for which they are made, in this article.
1. MRF Tires, Inc.
One of India's first tire manufacturing companies, MRF was established in 1945, one year before the country gained its independence. Chennai, Tamil Nadu, is where it has its headquarters. It supplied the automobiles in our nation with premium radials. In addition to producing tires for tractors, buses, lorries, and off-road vehicles, it is a well-known tire manufacturer for passenger cars. Rubber is used to make toys and conveyor belts in addition to tires. MRF Tyre, one of the top tire companies, was established in the year 1946 as a manufacturer of balloons. Since then, it has expanded to rank among India's top tire manufacturers. The company's headquarters are in Tamil Nadu, and Chennai, and it has manufacturing facilities in Goa, Kerala, and Tamil Nadu. The production facilities are all equipped with modern technology. In addition to making high-quality tires, they are involved in many different business sectors. The business exports tires to about 60 different nations globally.
2. Apollo Tires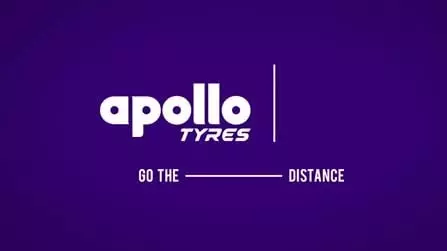 It is a popular and well-known tire company in India. Additionally, it ranks as the 17th-largest tire manufacturer in the world. It was founded in Gurgaon, Haryana, in 1976 and is a significant tire supplier in many European countries. This company is yet another enormous giant inside this tire manufacturing sector with a strong global presence. Apollo Tyre, one of India's top ten tire firms, is presently present in 120 countries worldwide. It produces a wide variety of tires for cars, buses, light trucks, trucks, off-road vehicles, and bicycles. With a Gurgaon headquarters and a workforce of about 15,000, it currently holds significant dominance over the tire distribution business in both India and Europe.
3. JK Tires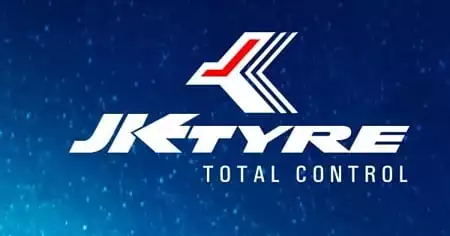 On our list of the best tire brands in India, JK Tyres is ranked third. In 1974, a sizable corporation was established. This is among the best and biggest tire manufacturers in India. It has five production facilities in India, which are situated in Mysore, Chennai, Kankroli, Haridwar, and Banmore. Its corporate headquarters are in Delhi. Additionally, it is the only company in the world to provide the whole range of radial tires for all types of four-wheelers, comprising buses, cars, lorries, as well as other commercial vehicles. In more than 80 countries throughout the world, it is a popular and highly recognized tire brand. The company manufactures tires for vehicles including two- and four-wheelers. Teams of independent researchers and developers concentrate on cutting-edge technology that lowers production costs for the company. It contributes to about 22% of our nation's margins on tire exports.
4. CEAT Tires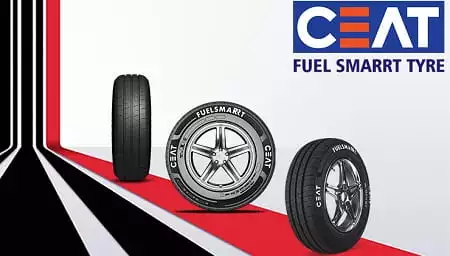 Since its founding in 1958, the company has undergone several modifications. The company has made a name for itself as among the top producers of tires and light- and heavy-duty vehicle parts worldwide. The company has consistently demonstrated the commitment of its staff to offering its customers top-notch goods and services. CEAT operates in more than 150 nations, and it has R&D facilities in 26 nations. They make about 3500 crores a year in revenue. Additionally, CEAT holds a sizable portion of the global market. It was a Mumbai-based tire manufacturer with six locations in India. It produces tires for a range of autos, motorbikes, trucks, auto-rickshaws, buses, lorries, and SUVs. The six facilities' total daily output exceeds 100,000 tires. Additionally, Rohit Sharma, an Indian cricketer, was brought on as a brand ambassador.
5. Michelin Tires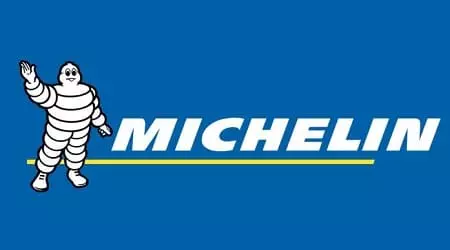 One of the most popular tire brands in India is Michelin. It is the world's leading tire manufacturer and is based in Clermont-Ferrand, France. The tire producer operates in 170 nations and employs about 114,100 people all over the world. It ran 70 manufacturing facilities around the world in 2017, generating more than 18 crore tires. It only has one production facility in Chennai, a city in southern India, which employs about 900 people. The BFGoodrich, Tigar, & Uniroyal tire brands are also owned by the French tire business. The company offers its tires for sale to a variety of automakers, including Bajaj Auto, India Yamaha Motor, Hero MotorCorp Limited, and others. It was founded in 1889, and France served as its home base. That's one of the largest tire manufacturers in the world and one of the most well-known tire brands amongst drivers everywhere, particularly in India. This company is widely renowned for making excellent tires with all of the features you want in a tire. It holds a monopoly in the tire manufacturing sector.
6. Bridgestone
A Japanese tire producer with a presence in India, Bridgestone, is in 6th place on our top ten list of tire brands. In 1931, Shojiro Ishibashi founded the business. Bridgestone operates in more than 150 nations, and it has R&D facilities in 26 nations. In India, the company operates tire production facilities in Pune and Indore. Around 142,000 individuals work for it globally. The company generates the majority of its sales from tires as well as from diversified products like seat pads and engine mounts (17%) for automobiles. It holds a market share of 48% in the Americas, 19% in Japan, as well as the remaining percentage in the rest of the world.
7. Continental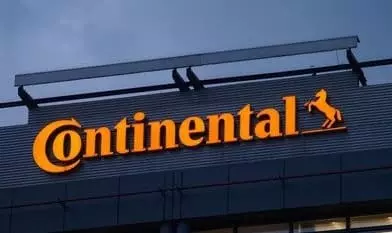 Hanover is home to the German tire factory, which was established in 1871. For more than 14 decades, Continental AG has dominated the German automotive industry as the leading manufacturer of car safety, tires, and other components. Temic, the division of automotive electronics at Daimler Chrysler, was acquired by the company in 2001 for a majority interest. It generated 144 crores in sales in 2017 and employed over 2,35,000 individuals in 60 different countries. Their prices in India are a little more than those of Michelin and Bridgestone.
8. Goodyear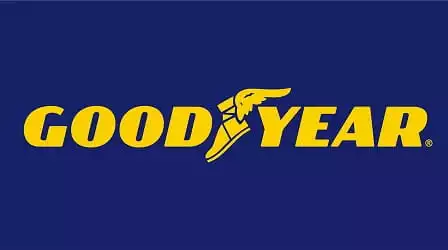 One of the major tire companies was established in Akron, Ohio, in the year 1898. The company reached unprecedented heights in the tire industry, producing the Model T Ford, the first mass-produced car, and the first removable tire in history. The company manufactures tires for a variety of products, including automobiles, racing cars, airplanes, trucks, agricultural machinery, and large earth-moving equipment. In 2009, Goodyear and NASA created a "spring tire" again for the moon. The company has had two operations in India for close to 90 years, one each in Ballabgarh & Aurangabad.
9. Dunlop Tires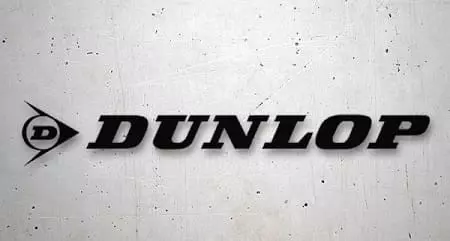 The brand Falcon Tyres is ranked ninth on this list of the top tire manufacturers in India. Since it's a tire brand that is owned by numerous businesses around the world, Dunlop tires are special. In 1888, the corporation was founded. It was formerly called the Chosun Tyre Company before being renamed "Dunlop," which is Korean for "tread." In addition to producing tires for cars, Dunlop also produces a wide range of tires for ATVs, racing go-karts, motorcycles, and commercial vehicles. The company's reputation in the world of tire manufacturing is founded on a dedication to technology.
10. Pirelli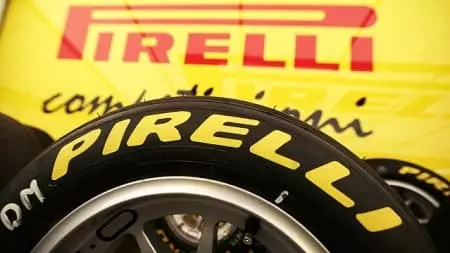 Last but not least on the list of the most popular tire brands in the country is the Italian tire manufacturer Pirelli & C. Spa. The company is situated in Milan and was established in 1872. It is a significant tire manufacturer with operations in 12 nations. The company operates 18 production facilities and has over 14,600 sales locations around the world in more than 160 countries. The company has supported sporting events for almost a century. Additionally, it is the only tire supplier for the prestigious Formula One World Championship through 2023.
Tyre Brands Related FAQs
Q1. What is the lifespan of a tyre?
Answer: Tires do best when kept in environments where they are subjected to as little variation in temperature, humidity, and sunshine as possible. This aids in protecting the tyre's structural integrity and may easily allow it to last the recommended 5 years.
Q2. Is quality of tyre important?
Answer: But even the best machinery might be slowed down by a set of badly fitted tires. The tyres on your vehicle are what actually make contact with the road, thus they take the brunt of any rough driving. For this reason, you shouldn't skimp on the quality of your bike tires or car tires.
Q3. Can tyre save my car's fuel?
Answer: The energy lost by a vehicle's tires as they spin and roll along the road has a negative effect on its MPG. Since tyres can contribute for as much as twenty percent of the total fuel usage, we must get fuel-efficient tyres, since those that have reduced rolling resistance may assist you save.
Q4. How can I know that my tyre needs replacement?
Answer: When you find that tour tires need more tread and your car's tires have obvious sidewall deterioration, you can check for the bulges and cuts, crazing, check its tread indicators, minimum depth of legal tread, etc.
Q5. How can I clean tyres without any professional assistance?
Answer: Scrub your tyre with warm water & dish soap using the bristles brush. Let the soapy water linger on it for some time to loosen any stubborn dirt. Scrubbing and rinsing can be done as many times as necessary.
Q6. Can water affect my tyres?
Answer: Hydroplaning occurs when a vehicle's tires are unable to remove an excessive amount of water. You may suddenly feel your car's tyres skidding on the waterlogged roadways or roads that are damp from a little rain. As the tires spin out of control, you will lose command of the steering.
Conclusion
This article provides a list of India's top tire manufacturers. Each of them possesses a specialty that they choose to concentrate on. Each of these tires would be useful to you in the upcoming years. But we strongly suggest you pick a set of tires depending on your needs and the manufacturer that best meets your needs. After reading this post about the best ten tire brands in India, you'd know exactly which company best suits your requirements.