For some Indians, owning a car is a basic necessity; for others, it is a status symbol; but for most of us, it is a dream come true. For whatever reason, a car is a necessary item in Indian households. However, purchasing a car is a significant financial choice that requires extensive planning and saving.
When people realised that used cars could be just as good as new cars, the idea of purchasing them began to gain traction. Although buying a car online has benefits, and you can check used cars on CARS24 for more options, you must still know how to bargain to get what you want. The sticker price is only the starting point of a negotiation, even when you buy a car online. So, here are some tips to follow to get the best deal on second-hand car buying.
Tips on How to Get A Good Deal on A Used Car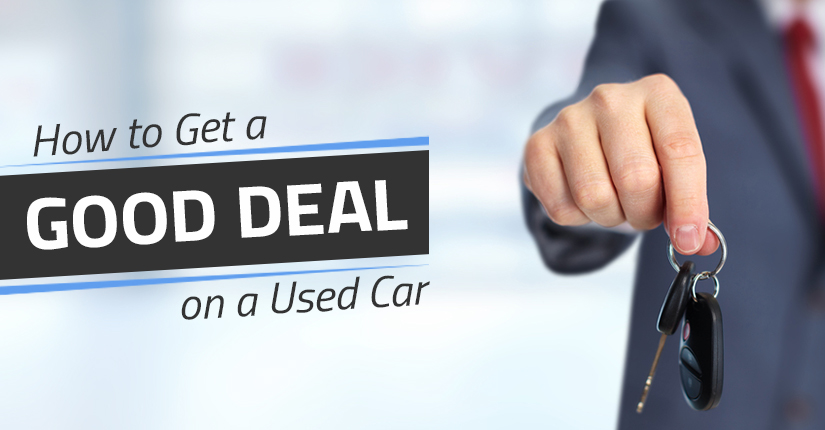 The following advice can assist you in finding the best deal on a used car and the right vehicle for your requirements.
1. Know Your Numbers and Needs First
Create a budget so you know your spending and payment ceilings. Setting the stage for how far you can go in negotiations requires clearly understanding what you can afford and how many cars you can get for your money.
2. Select Pre-Owned Vehicles
If you opt to forego the advice mentioned earlier and choose a dealer, look for Certified Pre-owned (CPO) vehicles or check used cars on CARS24 particularly if you want to purchase a used car. The biggest advantage of this is that before you drive away with the car, it has been meticulously inspected, and all maintenance issues have been fixed.
Dealers who frequently announce stock-clearance sales and have limited space in their showrooms are the best times to purchase a used car. They offer discounted prices on models that are not selling well or have been retired.
3. Obtain Loan Pre Approval
Many buyers of new and used cars enter negotiations without having secured financing. While many people know that dealerships can handle your financing, shopping around with other lenders before you bargain for a car's price can give you an advantage. A preapproved auto loan with a low-interest rate can be used as leverage to negotiate a better deal with the dealer, a smaller monthly payment, or a bigger vehicle for your money.
4. Analyse The Data and Read Reviews
When determining your budget, it is crucial to read reviews and look into the cost of ownership for each vehicle on your list of potential purchases. Other expenses, like fuel, upkeep, and replacement parts, can differ significantly between various makes and models. Make a budget now and plan to ensure these additional costs come into the budget as well.
5. Learning about Vehicle History
It is also crucial to confirm the accuracy of the seller's claims regarding the used car. Get a vehicle history report to verify the odometer reading, ownership history, and any accidents or flood damage claims. You can also request to see a copy of the maintenance records when purchasing from a private seller.
It can give you a better idea of the market value of a used car and whether you are ready to pay that price, given the car's condition. Look elsewhere if a seller seems hesitant to provide information about the vehicle, or you can check used cars on CARS24, where all the information is available for the cars they sell that makes the task easier.
6. Bring A Friend
Now that you have finished your preparation, it is time to visit the dealership. Bringing someone with you when negotiating is one of the best things you can do. Let your friend (or spouse) take the role of the bad cop and use them strategically once you begin negotiating the price; having them there and stating that the price can be lower impacts the seller.
Also read: Best Tyre Brands in India
7. Think Long-Term When Negotiating
If a lower purchase price is your goal, you are not interested in approaching the situation incorrectly. If you come across as overly demanding, the dealer might not be open to making any modifications in your favour. Also, they might think you are a pushover if you appear too soft.
Be firm but courteous when you sit beside the salesperson and make your offer. Inform them that you have researched and know the car's value.
8. Pending A Follow-Up
One of the dealers may call you in a day or two to let you know they have changed their mind about your offer. So, proceed to the next used car lot and start negotiating there. Simply put, go for the best car at a reasonable price.
If your negotiation efforts enable you to buy the right car at the right price, you will thank yourself in the end, even though it can be time-consuming and tedious.
9. Do Not Forget to Account for The Costs of Transferring Documents
The cost involved in transferring documents, such as insurance policies, ownership, and vehicle identification numbers. No re-registration fees or road tax are due if ownership is transferred within the same state.
Similarly, a small fee is required to transfer an insurance policy. Within 14 days of the transfer of RC, the new owner must change the insured's name on the policy. Even though the previous owner's no-claim bonus (NCB) cannot be transferred to the new owner of the vehicle, you can use your own NCB from a prior auto insurance policy to receive a discount on the new policy for the used vehicle.
Conclusion
A car is no longer regarded as merely a luxury. In the quick-paced world of today, it has become essential. The need for private car transportation has only grown due to the infrastructure gaps in the current public transportation system.
However, over the years, not everyone who wants to own a car can buy one due to the slow growth in income for some, high expenses, and saving requirements for others. It has caused the market for used cars to expand, giving first-time buyers who can not afford new cars a cheaper alternative. However, following the tips to negotiate the price is always a must-do.