Career opportunities can be found across a wide range of industries in India thanks to the country's incredibly diverse economy, which is also expanding at a rapid rate. When working professionals are thinking about how to build successful and satisfying careers for themselves, one of the most important factors to take into consideration is the earning potential of various professions. In this article, we will discuss some of the Highest Salary Jobs in India and look at what each of them offers in terms of lucrative financial rewards as well as opportunities for career advancement.
Software Engineering and Information Technology (IT)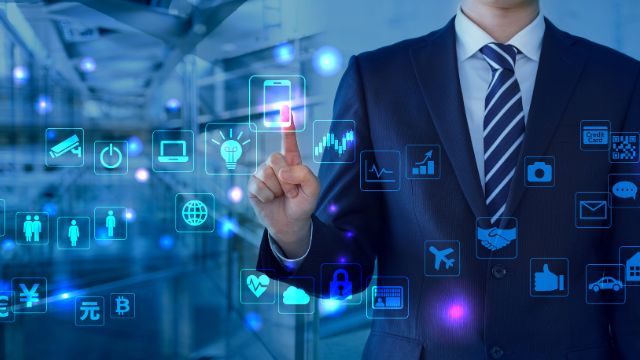 The information technology (IT) sector in India is thriving, and there is a high demand for professionals who have experience in software engineering, data analysis, artificial intelligence, cloud computing, and cybersecurity. These jobs come with alluring compensation packages, particularly for seasoned professionals working in managerial roles. As a result of the rapid acceleration of technological progress, there is an anticipated continuation of the upward trend in demand for qualified IT professionals.
Medicine and Healthcare
The medical and healthcare industry in India has traditionally been regarded as one of the professions with the highest salaries in the country. High salaries can be expected to be garnered by medical professionals who possess advanced degrees in addition to specialised skills, such as surgeons, specialists, and doctors. In addition, the biotechnology and pharmaceutical industries both provide professionals who are involved in research and development with opportunities to earn lucrative salaries.
Investment Banking and Finance
The financial sector, which includes investment banking, private equity, venture capital, and corporate finance, is home to some of the highest-paying jobs in India. Professionals in the financial sector, such as investment bankers, financial analysts, and portfolio managers, who are in possession of strong analytical skills, strategic thinking, and a sound understanding of the financial markets, are in high demand. These positions frequently come with sizeable bonuses and incentives that are performance-based.
Management Consultants
Management consulting is a highly lucrative profession in India, offering high salaries as well as exciting opportunities for professional advancement. Consultants collaborate with companies to improve operational efficiencies, find creative solutions to challenging business problems, and propel strategic initiatives. They are extremely valuable due to their expertise in a wide range of industries and their capacity to provide novel solutions that have the potential to have a significant impact on the performance of a company.
Law
The field of law in India is one that can provide lucrative opportunities, particularly for seasoned attorneys and partners at prestigious law firms. There is a significant demand for legal professionals with specialised knowledge in areas such as international law, intellectual property law, and corporate law. Lawyers have a variety of employment opportunities available to them, including high-paying positions in the legal departments of corporations, government agencies, and the judicial system.
Aviation and Aerospace
As a result of the brisk expansion of the aviation and aerospace industries in India, professionals in these fields are observing an increase in the number of high-paying job opportunities available to them. Because of the specialised skills and extensive training required, positions in the aviation industry that command attractive salaries include pilots, aircraft engineers, air traffic controllers, and aviation managers. It is anticipated that the demand for qualified professionals in this industry will continue to be strong as air travel experiences sustained growth.
Data Science and Analytics
As a result of the growing importance of data in the modern digital world, professionals who are skilled in data science and analytics are in high demand. A significant need exists for data scientists, data engineers, and data analysts who are able to mine large datasets for actionable insights and propel data-driven decision-making. These positions provide the opportunity to work with cutting-edge technologies in addition to offering competitive salaries.
Management of Investments
Those who work in the field of investment management, such as fund managers and portfolio managers, have the potential to earn very lucrative salaries. They are accountable for the management of investment portfolios, the formulation of investment strategies, and the optimization of returns for their respective clients or organisations. It is common for successful professionals in this industry to receive incentives and bonuses that are based on their level of performance.
Engineering
Certain subfields of engineering, such as petroleum engineering, chemical engineering, and electrical engineering, have the potential to lead to lucrative careers in India. Work in industries such as oil and gas, energy, manufacturing, and infrastructure development are common places of employment for experts in these fields. When it comes to engineering, senior roles, and positions that require specialised knowledge and technical expertise typically come with attractive salary packages.
Real Estate
The real estate industry provides lucrative opportunities, particularly for professionals involved in property development, investment, and management. These are all areas in which real estate professionals can find work. When working in high-demand areas or cities that are undergoing rapid urbanisation and growth, real estate developers, property consultants, and real estate investment managers, all have the potential to earn substantial incomes.
Research and Development (R&D)
Professionals in scientific fields such as pharmaceuticals, biotechnology, and advanced materials can make very good salaries for their work. These experts make important contributions to the development of new products, as well as to the advancement of scientific knowledge. Research institutes, pharmaceutical companies, and other technology-focused organisations are common places for them to find employment.
Business Development and Sales Leadership
Professionals who work in business development and sales leadership positions can make significant salaries in industries such as consumer goods, information technology, and software services. In these roles, you'll be responsible for expanding market share as well as driving revenue growth and forming strategic partnerships. Professionals who are able to successfully identify business opportunities, cultivate meaningful relationships with customers, and drive sales performance command a very high salary.
Renewable Energy
As India places a greater emphasis on renewable energy and sustainability, there is a significant need for qualified professionals in the renewable energy sector. Attractive salaries can be found in fields such as renewable energy project management, solar energy consulting, and wind turbine engineering, among other related fields. This industry is poised to become a leader in terms of high-paying employment opportunities as a result of the government's push for renewable energy and the increasing awareness of environmental concerns.
Media and Entertainment
Opportunities for high salaries can be found in the media and entertainment industry in India, particularly in roles such as actors, film directors, producers, and top-level executives in leading media companies. This is especially true of the media and entertainment sector in India. Professionals who are successful in this field have the potential to earn substantial incomes, with the additional possibility of significant growth as they advance their careers and gain recognition.
Senior Management and Leadership Roles
High salaries can be expected to be offered for senior management and leadership roles in a variety of industries. Chief Executive Officers, Chief Financial Officers, Chief Operating Officers, and Other C-Suite Executives in Large Corporations and Multinational Companies Often Receive Substantial Compensation Packages CEOs, CFOs, COOs, and other C-Suite Executives in large corporations and multinational companies receive substantial compensation packages. To be successful in these roles, you need extensive professional experience, strong leadership abilities, and the ability to drive organisational success.
Conclusion
It is essential to keep in mind that potential earnings can vary widely depending on a variety of factors, including experience, qualifications, industry, location, and the size of the company. In addition, the expansion and demand for particular occupations may shift over time as a result of the emergence of new industries and the development of new technologies.
In conclusion, there are a wide variety of high-paying professions available in India across a variety of industries. Professionals who have experience in fields such as information technology, aviation and aerospace, medicine and healthcare, finance, management consulting, law, and data science can anticipate receiving lucrative compensation packages and having ample opportunities for career advancement. To be able to make educated decisions about pursuing careers that are in line with an individual's passions and provide financial success, it is essential for individuals to determine their interests, skills, and aptitudes.