Well no one knows for sure, but it is believed that vodka originated in the 8th or 9th century. People started drinking this alcoholic drink in the region of Poland and Russia, but it was in the late 18th century when Vodka started to make its way to other parts of the world. This is how Vodka became one of the most popular alcoholic drinks or beverages in the world.  Unlike whiskey, gin, rum, brandy, beer, and wine, Vodka doesn't have a substantial flavor profile. In short, Vodka is a pretty simple alcoholic drink that you can mix with whichever flavor you like. This is what people like the most about Vodka, and it is heavily consumed by mixing ice, water, soda, flavored sodas, and making cocktails. Another reason why Vodka is so popular in the world is that it is a much more affordable option compared to whisky, gin, and rum.
It is believed that people started drinking Vodka in India in the late 19th century, and since then its popularity has been increasing significantly. And in every part of the world, you'll find that Vodka has different smoothness and texture and that is because Vodka can be made with potatoes, rice, molasses, rye, corn, etc. However some Vodka companies also make Vodka for people who don't like a bitter taste, thus Vodka is available with fruity notes as well. The sales of Vodka start to rise, especially in the winter season because it is believed that Vodka keeps your body warm when it is freezing cold outside. Well no matter if you drink Vodka because it keeps you warm, or you like its smooth texture and mouthfeel, or higher alcohol content, the thing is Vodka is one of the favorite alcoholic drinks of millions of people around the globe, especially in India. And if you love Vodka, you must know about the best brands that offer world-class Vodka in India. So come with us on this little detour of the top 10 best Vodka brands in India for 2022.
List Of Top Vodka Brands In India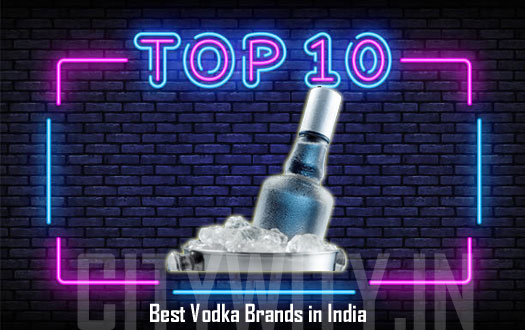 | | | |
| --- | --- | --- |
| Brand Name | Established Year | Head Office |
| Magic Moments | 2006 | Gurugram |
| White Mischief | 2003 | Thiruvananthapuram |
| Smirnoff | 1831 | Bengaluru |
| Grey Goose | 1997 | Kolkata |
| Smoke | 2020 | New Delhi |
| Ciroc | 2003 | Bengaluru |
| Absolut | 1879 | Gurugram |
| Belvedere | 1993 | Delhi |
| Romanov | 2004 | Mumbai |
| Finlandia | 1970 | Gurgaon |
1. Magic Moments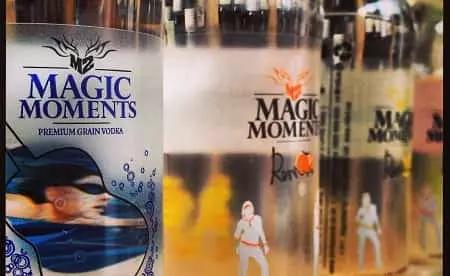 At the very top spot, we'd like to introduce the most popular and best-selling vodka brand in India, it is Magic Moments Vodka. Magic Moments is a subsidiary of Radico Khaitan, which is counted as one of the biggest players in the liquor manufacturing industry. Certainly, there are many other well-established and old brands in this industry, but Magic Moments made it to the list of best liquor companies in India in less than two decades. The plain vodka offered by Magic Moments is the most famous one in the country, however, they also offer other flavors, especially fruity ones as well. The Magic Moments vodka is made by a triple distilling process, which means it is not over-distilled, that's why you get a good smooth texture without an incredibly bitter taste.
2. White Mischief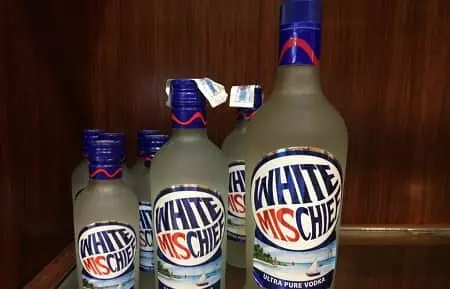 Usually Vodka has around 35% to 40% alcohol content, but White Mischief offers a little strong vodka with 42.8% alcohol content. Market share-wise, White Mischief is by far the biggest and most prominent vodka brand in India because it has been able to capture 46% of the market share. The thing that makes White Mischief's vodka far better than other brands is that it has an incredibly smooth texture, impressive mouthfeel, and all that at an incredibly affordable price point. Of course, there are many cheaper vodkas than White Mischief Vodka, but they surely lack the quality factor. On top of that, White Mischief also offers flavored vodka like strawberry, green apple, cinnamon, mint, etc.
3. Smirnoff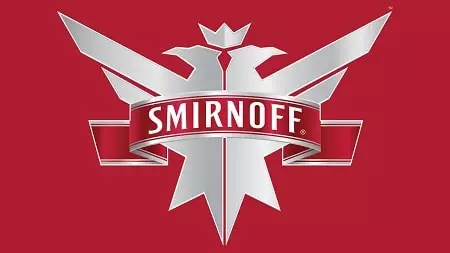 Smirnoff is by far the oldest established liquor brand on our list today, but you may see many blog posts and lists online ranking this brand in much lower ranks. But in our opinion, this is one of the best vodka brands in India. It is true that Smirnoff's Vodka costs way too much than other brands on our list, since you get the best quality vodka, that is why the higher price seems pretty justifiable. The reason why Smirnoff is able to offer vodka that tastes incredibly well and smooth is that this brand uses the traditional filtration method. These filtration methods were quite popular centuries ago, and there are just a few other companies in the world that filter their alcoholic beverages this way.
4. Grey Goose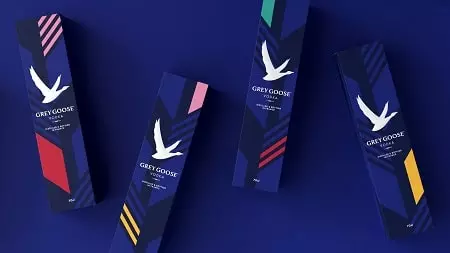 Grey Goose is actually a France-based liquor company that has been doing quite well in the Indian market. It is not that of an old brand, but within just two decades or so, Grey Goose has been able to spread itself to multiple countries around the globe. And their market share in India is pretty substantial in this category. However, that became possible because, in 2004, Grey Goose was acquired by Bacardi, which is counted as the largest spirits company in the world owned and managed by a family. The Grey Goose vodka has a distinct taste and the reason behind that is the natural spring water used in the making.
5. Smoke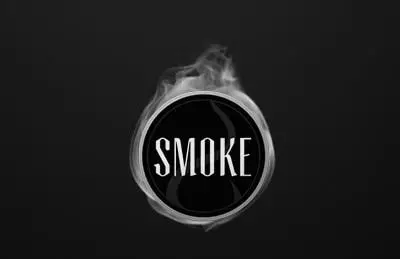 Some of you may not know about this particular vodka brand because it is the most recently established one in the Indian market. Smoke vodka started its journey in 2020, and soon enough, it became one of the most popular liquor brands in the country. This brand has been successful at that because the management specifically targets the younger demographic in India. And then the magic of Smoke vodka's taste, flavor, and bottle design come into play. Out of these, the prime reason is the aromatic nature and insanely smooth texture of Smoke Vodka that attracts more and more people. It feels really refreshing when you drink Smoke vodka, and the mouthfeel is just unmatchable. However, Smoke vodka does cost a little higher, but in our opinion, it is totally worth it.
6. Ciroc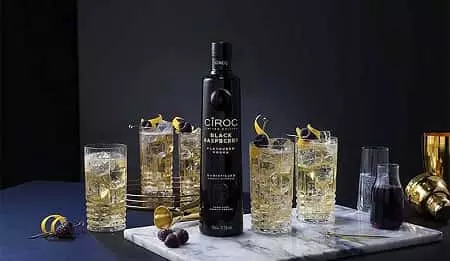 Usually many vodka brands use rye, grains, and corn to make vodka, but that's not the case with Ciroc's vodka. This brand specifically uses grapes to make a fruity-tasting vodka, which youngsters like the most. Some vodka brands intentionally try to make their vodka much stronger and bitter by over-distilling the end product, but the thing is, many people don't like to drink overly bitter liquor. And Ciroc brand knows it better than any other brand on our list today. For cocktails and martinis, Ciroc vodka is the best choice.
7. Absolut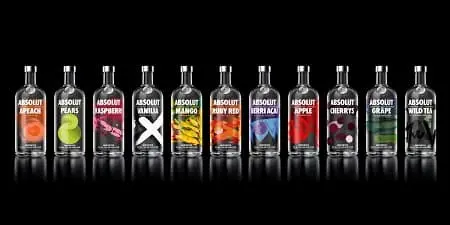 See, people don't like to drink vodkas that are bitter, harsh, and leave a strong burning sensation in the stomach. If you don't like that either, you should try Absolut vodka which sells like crazy in India. Absolut vodka is not very harsh, instead, you get a very smooth texture with a good mouthfeel. You can drink Absolut vodka without mixing anything, it just tastes good that way. If you still don't like plain vodka, Absolut also offers other popular flavors like raspberry, watermelon, passion fruit, etc. On top of that, Absolut vodka isn't overly expensive, you can easily afford the standard bottle of Absolut vodka in India.
8. Belvedere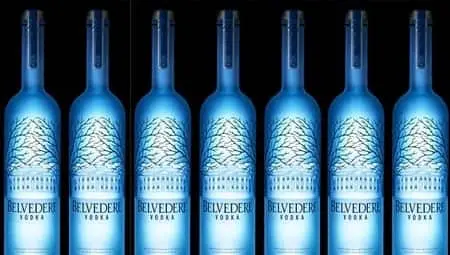 We must say this, Belvedere vodka bottles look impressively better and more stylish than other brands in the Indian market. Belvedere is actually a Polish brand that has been able to establish itself pretty well in India and other countries around the globe. The vodka offered by this brand will surely cost you a little higher, but in return, you can expect to get the best vodka you have ever tasted. As per the experts, charcoal filtration is the best method to produce the best smooth texture vodka, and this is what Belvedere uses for their product.
9. Romanov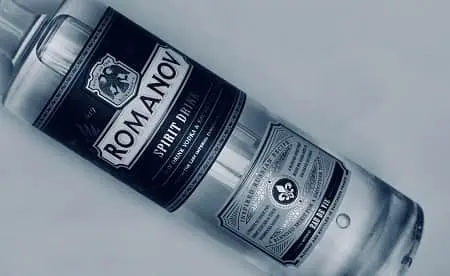 If we were to make a list of the cheapest vodka brands in India, Romanov may have topped that list. Romanov's vodka starts from as low as 300 rupees, and this is the prime reason it sells insanely well in India. But low cost doesn't mean you get a shitty product, instead, Romanov vodka is surprisingly good. It has good flavor options and a nice texture, but you'll be able to feel that it doesn't feel that premium.
10. Finlandia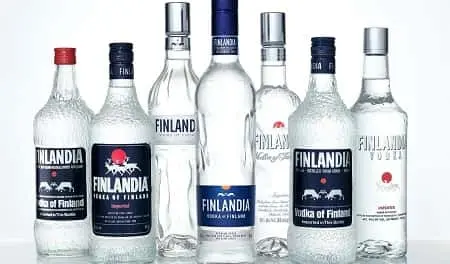 Lastly, we'd like to introduce a Finland-based brand that uses barley to make vodka. They use natural water to make their vodka, therefore the vodka tastes pretty earthy. Finlandia isn't the cheapest brand in India, but it for sure deserves a spot on our list because Finlandia vodka sells exceptionally well in the country. If you want to serve vodka in martinis or cocktails, then this brand could be a good choice to go with.
Vodka Brands Related FAQs
Q1. Is vodka better than other alcohols?
Answer: Vodka has a reputation for being almost tasteless transparent liquor whose primary flavor comes from the sting of alcohol burn. It is the go-to spirit for mixing because it has a neutral flavor. However, vodka connoisseurs argue that the distillation temperature has a significant impact on the final product's flavor.
Q2. For how long my vodka may last?
Answer: A bottle of your unflavored vodka can be stored for many years without becoming bad. The shelf life after opening is at least ten years. The typical lifespan of flavored vodkas is between 6 months and 2 years.
Q3. Is vodka a healthiest option?
Answer: Vodka lacks in essential elements and minerals. It is a low-calorie, sugar-free alternative to other alcoholic beverages. If you're going to drink anyway, this might be the best choice. However, since mixers are often loaded with sugar, you should be wary about adding vodka to them.
Q4. Can vodka expire?
Answer: Unopened vodka has no shelf life. Most vodkas contain very few additives, making them suitable for long-term storage in a dark, cool place. Most vodka manufacturers advise drinking their product during the first between and 50 years of drink manufacturing.
Q5. What is the concentration level of alcohol in vodka?
Answer: Vodka typically has greater alcohol content; many popular vodka brands have 40% alcohol by volume (ABV) or more, and others are considerably stronger.
Q6. Can taste of my vodka change in scorching summers?
Answer: Light, heat, and oxygen all contribute to the deterioration of either substance. Long exposure to sunlight can alter the color of your alcohol and, in most cases, diminish some of its flavors.
Q7. Can vodka also lead to health issues?
Answer: Chronic diseases and other major issues, such as High BP disease, liver disease, stroke, & digestive issues, can emerge after years of heavy alcohol consumption.
Conclusion
Alright, there you have it. This was the most detailed list of the top 10 best vodka brands in India for 2022. The mouthfeel and quality of vodka rely on the process used to make it. And we would like to break a myth here, many people say that over-distilled vodka is the purest and better. Of course, it is the purest vodka, but over-distilled vodkas have a terrible taste. So, don't go with brands that specifically advertise this thing.